The basic arcade game "Snake", which was included as a built-in version on the Nokia 6110 in 1997, is considered by many to be the first mobile app. However, when examining the history of mobile apps, it is often stated that Steve Jobs envisioned the App Store in 1983 as a place where software could be purchased over phone lines. Since Apple launched the App Store with 500 apps in 2008, millions of mobile apps have appeared in multiple app stores.
Today, mobile apps are one of the first digital solutions we apply for almost every subject, from health to dating, from personal finance management to gaming so mobile app downloads have increased significantly in recent years. In this article, we have gathered the most up-to-date app download statistics for the ones who want to keep up to date with the mobile app business.
---
Also Read: Google Play Store Download and Revenue Statistics
---
App Download Statistics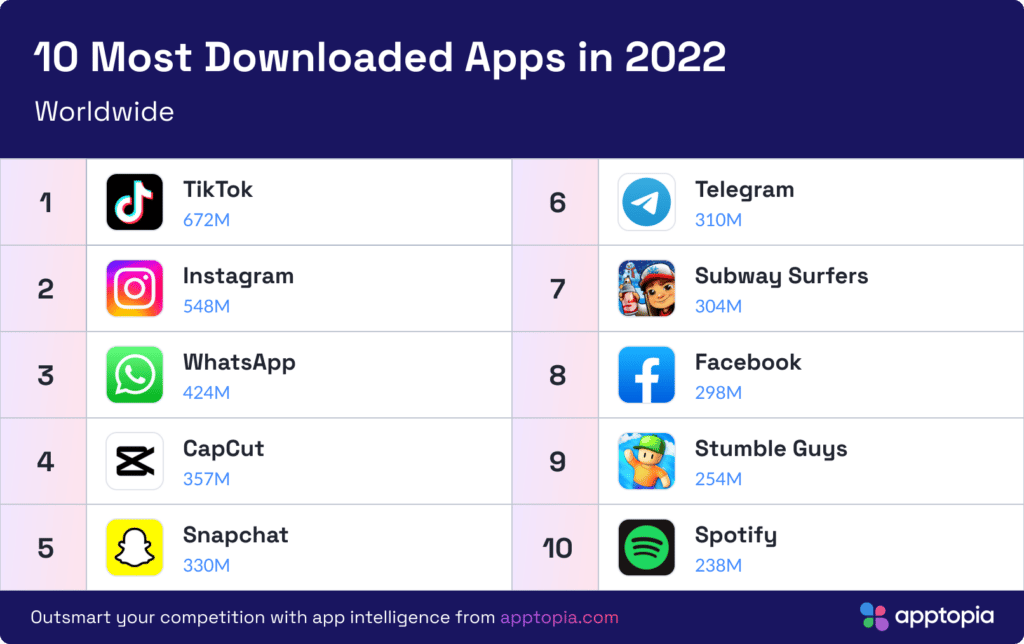 App Revenue Statistics (2023)
Mobile apps have started to be one of the first smart solutions that come to our mind when we look for a tool in our daily lives, from personal finance to health. In parallel with this, the mobile app revenues in almost every category have begun to multiply. In this part, we've gathered the most up-to-date mobile app and app category revenue statistics from the most trusted sources.
P.S. The "mobile app revenue" definition we're talking about in this article includes in-app purchases and paid mobile app downloads, not in-app advertising revenue.
Global consumer spending on mobile apps decreased by 2% to $167 billion in 2022.