The top 30 streaming apps in the United States generated 81 million downloads in the first quarter of 2021 with a 13% year-over-year growth, according to Sensor Tower's new report.
However, streaming apps saw its download record in the fourth quarter of the last year when they generated 88 million downloads across both Play Store and App Store, largely thanks to the launch of Disney+ app.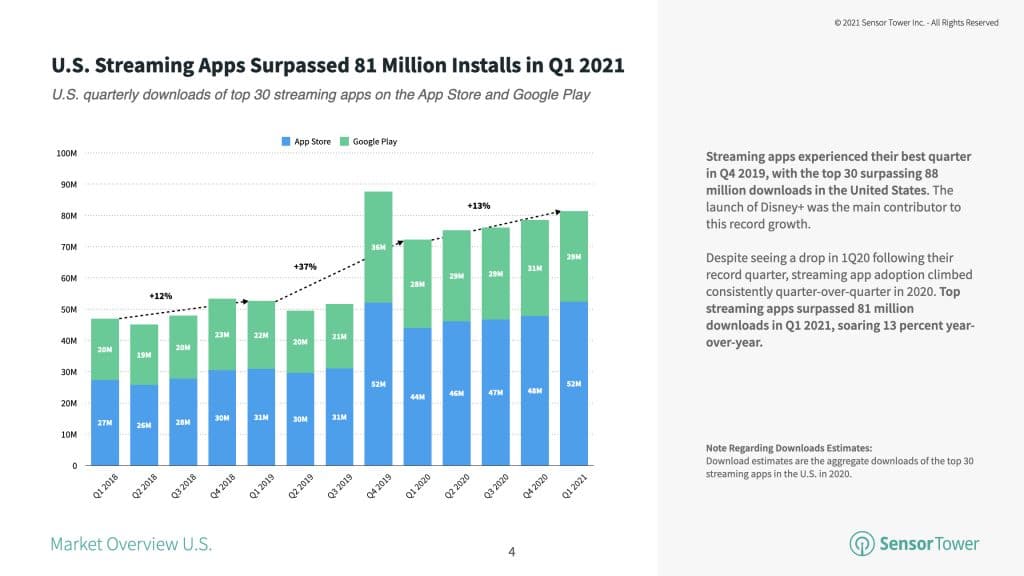 In addition, the report also found that U.S. consumer spending in the top 30 streaming apps is now at its highest, reaching $605 million in 1Q 2021. That's up 48% from the first quarter of 2020 when the spending was around $408 million.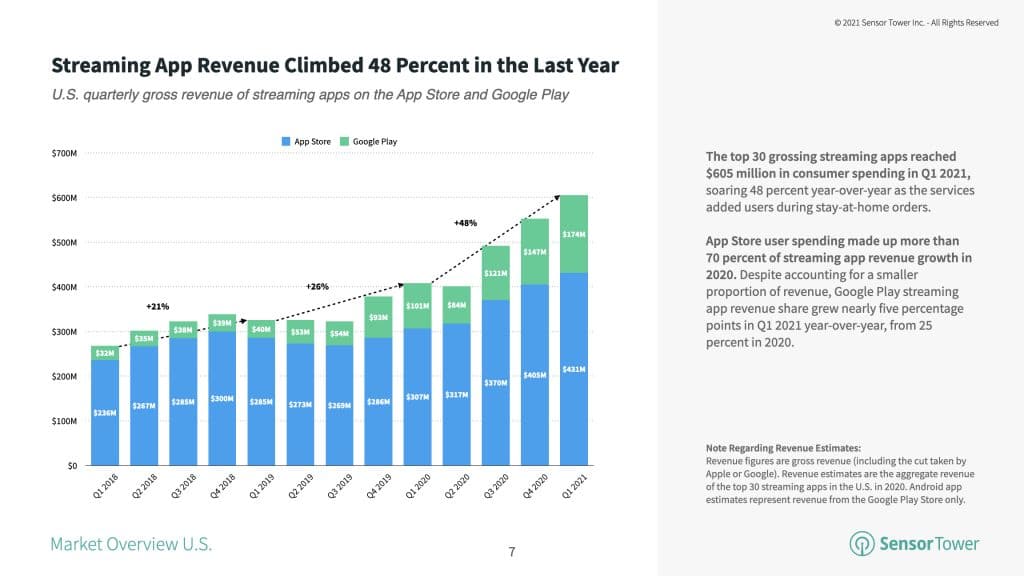 While iOS users spent $431 million in streaming apps in the first quarter, Android users accounted for $174 million which is up 5% from 1Q 2021.
Meanwhile, the average age of the top 6 SVOD (subscription-based video on demand) users was 31.1 while the average of AVOD (advertising-based video on demand) users was 33.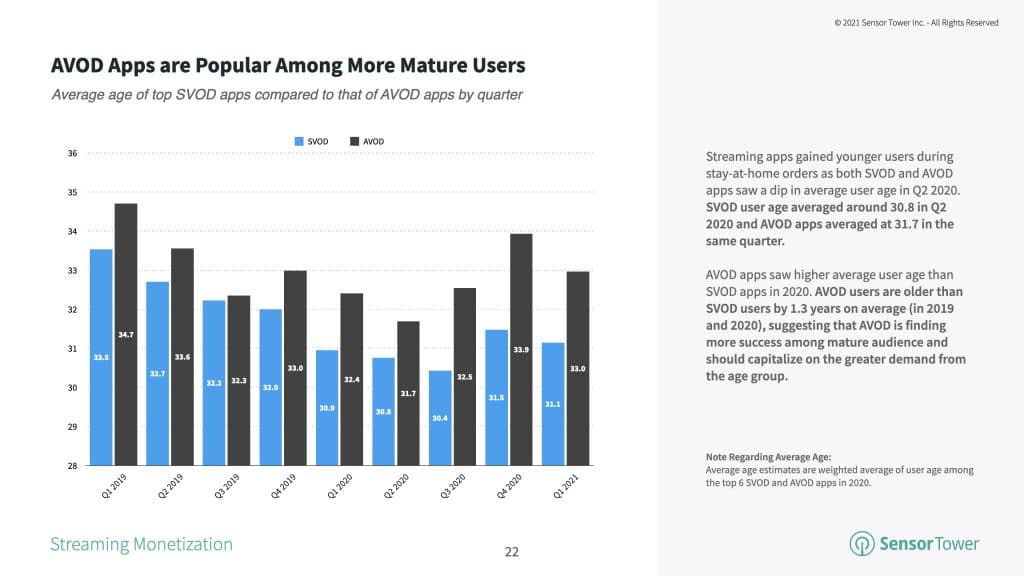 Don't forget to check out our other mobile marketing news.