Global mobile app downloads surpassed 36.6 billion in the first quarter of 2021 with an 8.7% YOY increase, according to Sensor Tower's new report. While App Store downloads decreased 8.6% to 8.4 billion in, Google Play accounted for 28.2 billion downloads with a 15.3% yearly growth.
Top mobile apps of Q1 2021 by worldwide downloads
According to the report, popular short-video app TikTok was the top mobile app by global downloads in Q1 2021. The top 10 list includes Facebook, Instagram, Telegram, WhatsApp, Messenger, Zoom, Snapchat, MX TakaTak and Moj.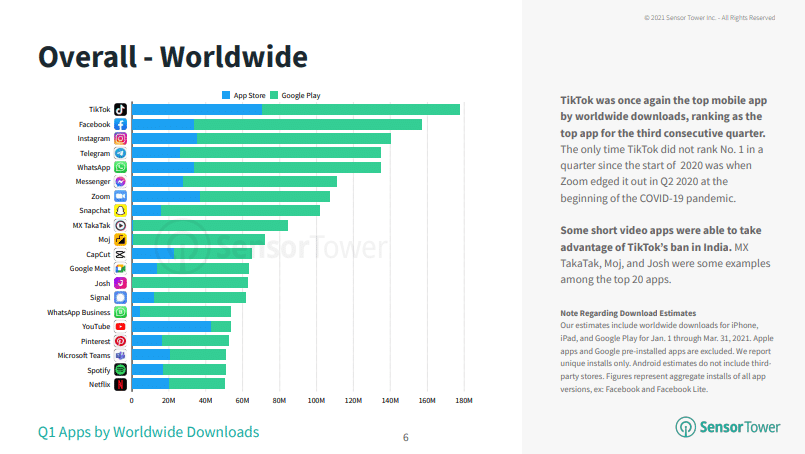 Top mobile games of Q1 2021 by worldwide downloads
On the gaming front, Join Clash 3D from Supersonic Studios topped the list in the first quarter of the year, followed by Among Us, DOP 2, Photo Case DIY, Garena Free Fire, High Heels, Subway Surfers, Project Makeover, Giant Rush and Candy Crush Saga respectively.
Top app publishers of Q1 2021 by worldwide downloads
The company also listed the top app publishers of the quarter by worldwide downloads. While Google ranked No.1 in the list with over 700 million downloads, it was followed by Facebook, Voodoo, Crazy Labs, ByteDance, Azur Interactive, Supersonic Studios, Say Games and Microsoft.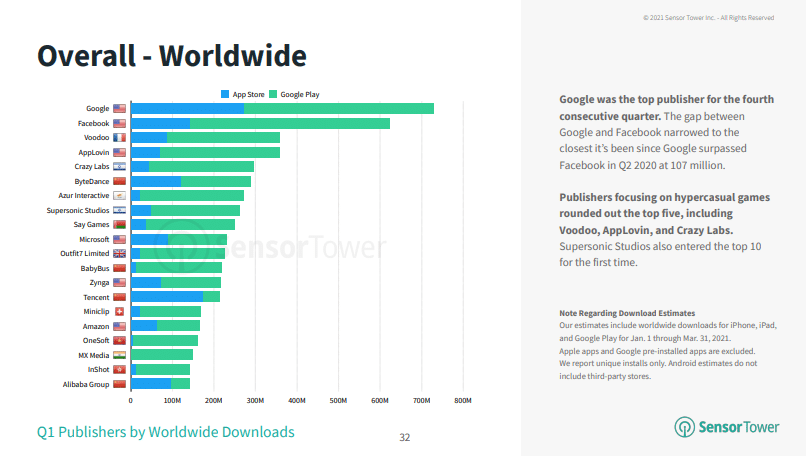 Finance app downloads reached record highs
The report also found that global downloads of finance apps increased by 34% in the United States and Europe in the first quarter of 2021, largely thanks to Reddit's WallStreetBets subreddit and the increasing number of people downloading apps like Robinhood to enter the crypto business.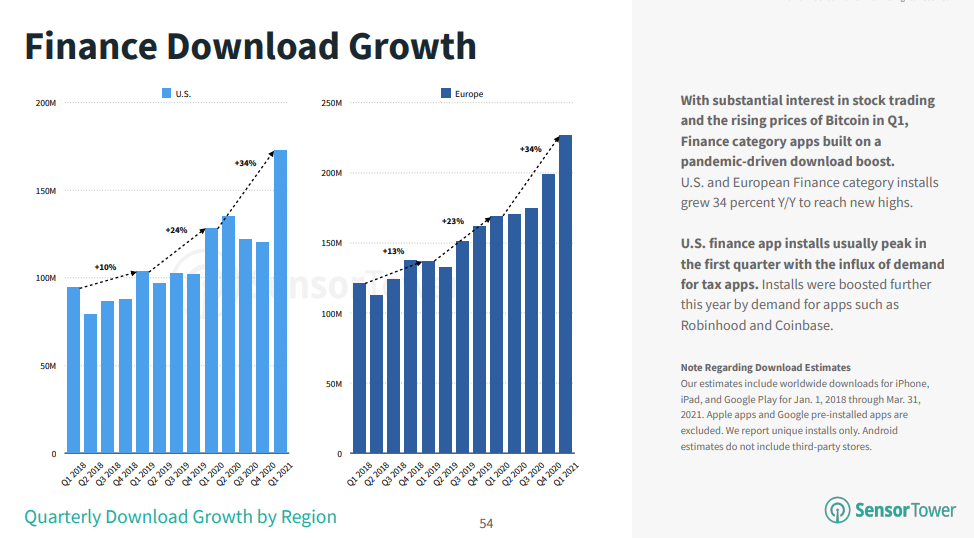 You can download the report for more details and check out our mobile marketing news for more articles like this.