What is Candy Crush Saga?
Candy Crush Saga is one of the most popular match 3 mobile games globally, developed by King. The game first launched for Facebook in April 2012 and then it was published on other app stores including Windows, the Apple's App Store, and Google Play. Even though King has released other popular titles after Candy Crush Saga including Candy Crush Friends Saga and Candy Crush Soda Saga, Candy Crush Saga is still one of King's most loved versions of the march three franchise.
What is the last level of Candy Crush Saga? According to Candy Crush Fandom, currently the popular match three game holds 10925 levels in 729 episodes on the HTML5 version (90 more on Windows 10 App version).
Candy Crush Saga Usage Statistics (2023)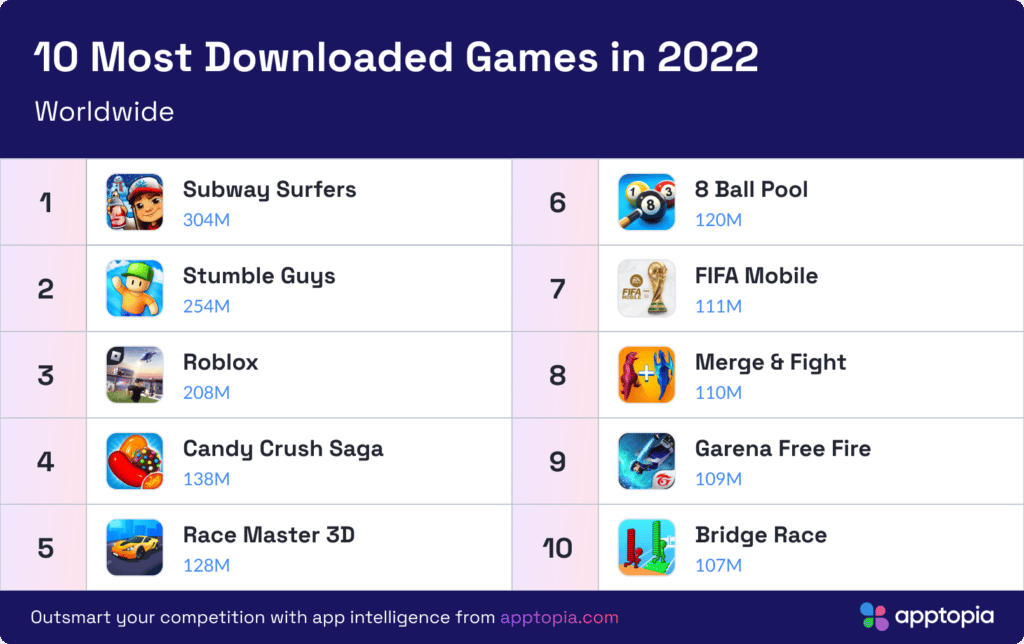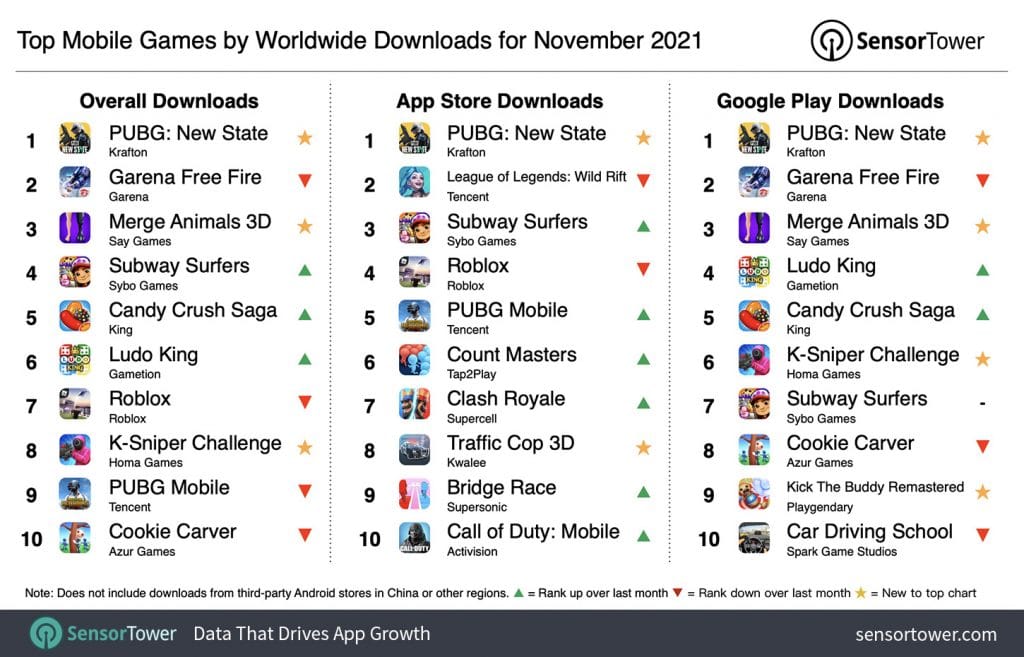 Candy Crush Saga Revenue Statistics (2023)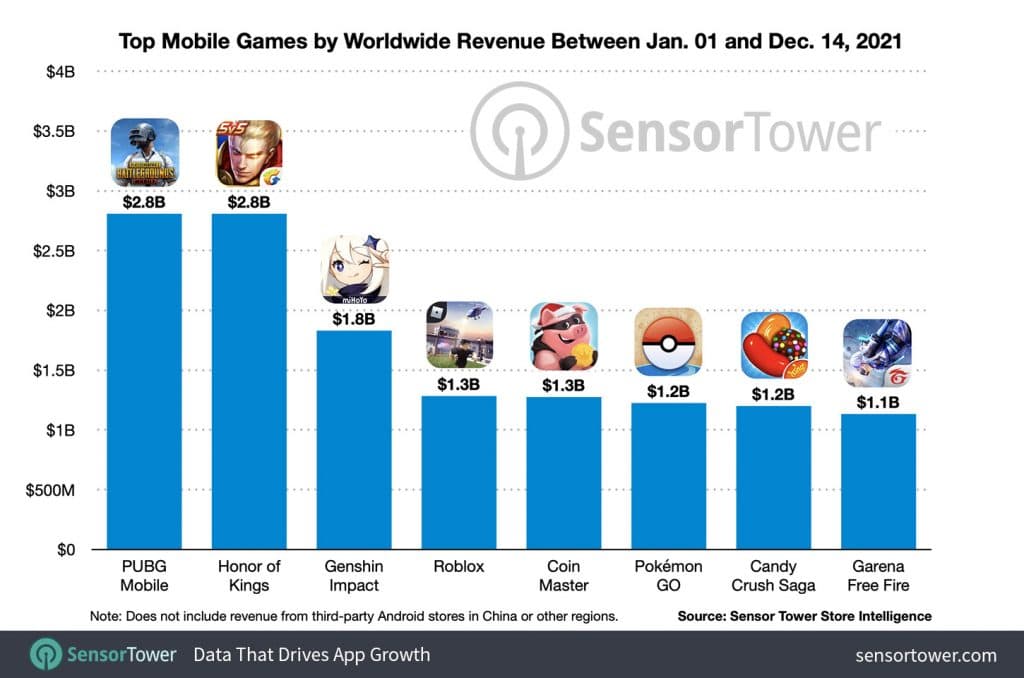 Candy Crush Saga was the top-grossing puzzle game worldwide in November 2021, generating close to $54.76 million through in-app purchase revenues across the App Store and Google Play.
Candy Crush Saga was among the top apps that saw the highest consumer spend on Christmas Day 2021.
In the third quarter of 2021, in-game net bookings for Candy Crush grew over 20% year-over-year, with Candy Crush once again the top-grossing game franchise in the U.S. app stores. (Activision)
Candy Crush Saga generated $473 million in revenue across Google Play and the App Store in the United States between January and September of 2020, followed by Candy Crush Soda Gaga and Candy Crush Friends Saga. Candy Crush Friends Saga surpassed $200 million in lifetime player spending.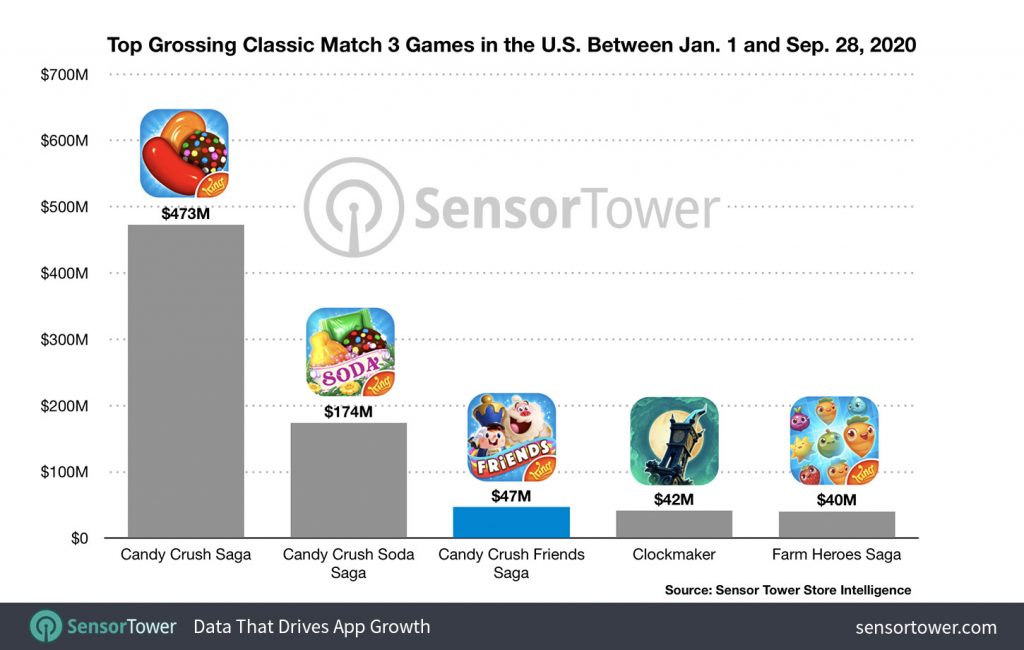 According to ThinkGaming, estimated daily gross revenue consisting of in-app purchases of the game in the U.S. in the App Store was $1,941,308 as of October 12,2020.
According to Sensor Tower, Candy Crush Saga generated and estimated $31 million in monthly revenue in the App Store in September 2020. In Google Play, monthly global revenue of the popular match-three game was $27 million, in September 2020.
According to Statista, in August 2020, Candy Crush Saga was ranked #1 in the leading mobile gaming app titles in Google Play worldwide, by revenue, accounted for $35.34 million.
Candy Crush Saga maker King reached 271 million monthly active users worldwide in the second quarter of 2020.