What is PUBG Mobile?
Launched in February 2018, PUBG Mobile is Tencent's free-to-play battle royal game that has reached millions of mobile players worldwide since its launch and has become one of the most successful and the largest games in the world.
What is PUBG Mobile Lite?
Built on the original PUBG Mobile gameplay, PUBG Mobile Lite supports 12 languages including English, Spanish, Turkish, Arabic, German, and French. In the game, 60 players land on a 2km x 2km island, search for weapons, vehicles, and supplies, and compete for survival in a battlefield to be the last one standing.
PUBG Mobile Downloads & Usage Stats (2023)
As of December 2022, PUBG Mobile surpassed 1.1 billion downloads worldwide across Google Play and the App Store, according to Sensor Tower.
PUBG Mobile was among the top 10 most downloaded mobile games worldwide in 2022, according to Sensor Tower.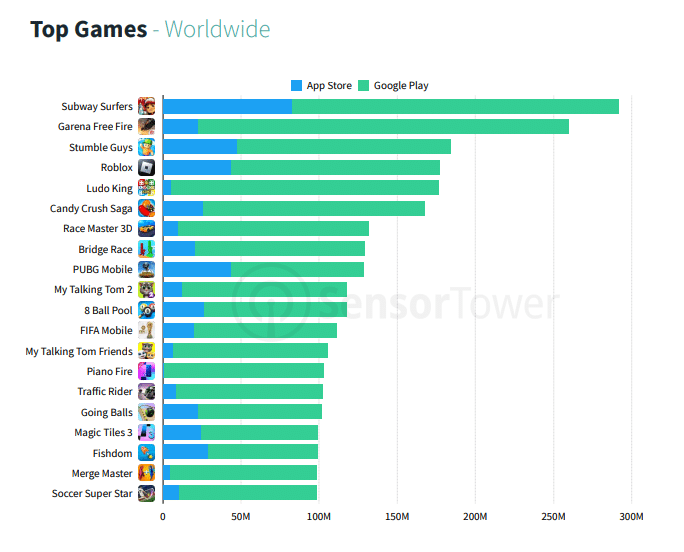 In June 2020, PUBG Mobile reached  734 million downloads worldwide where India ranked number 1 by generating 175 million downloads , 24% of the total downloads, followed by China with 16.7%  and the United States with 6.4%. (Sensor Tower)
65% of PUBG Mobile downloads came from Google Play while the App Store represented the remaining 35%. (Sensor Tower)
As of January 2020, the highest kill record in PUBG Mobile is 51. 
PMCO Fall Split 2020 by PUBG Mobile broke a record with over 80K registrations, the highest number of registrations in the game industry's history. (Sportskeeda)
PUBG Mobile Revenue Statistics (2023)
As of June 2023, PUBG Mobile surpassed $10 billion in revenue, making it the second highest grossing game of the past two years, behind Honor of Kings. (Sensor Tower)
According to Sensor Tower, PUBG Mobile has reached $9 billion in global player spending as of December 2022. The popular game generated $1.6 billion between January and September 2022, down 27% as compared to the same period in 2021.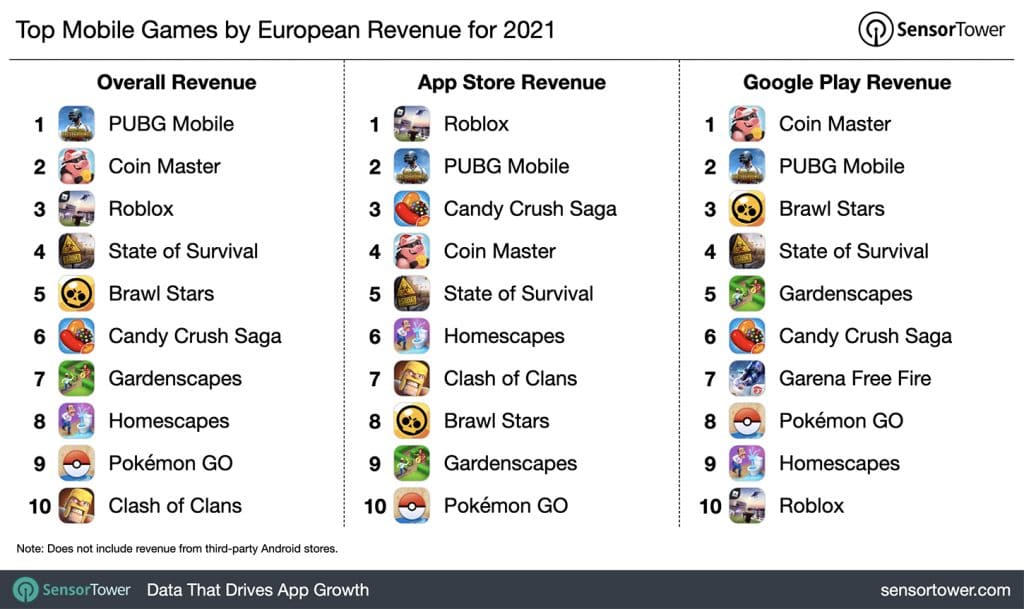 In March 2021,  PUBG Mobile surpassed $5.1 billion in lifetime player spending as it accumulated $2.7 billion in 2020 alone.
PUBG Mobile Revenue Statistics (2020)
Most watched PUBG Mobile streamers on Twitch