Looking to find free and ad-free iPhone games? Then you should absolutely read this! Playing games is enjoyable, but frequent advertisements are bothersome and take our attention away from the game. Do you want to have an uninterrupted gaming experience without having to pay anything? If so, continue reading our list of the best free iPhone games without ads.
Genshin Impact
Genshin Impact is a popular game that is highly appreciated by game lovers for its stunning story. Players will set out to seek answers from Seven, the god of every element in the game, and will embark on a journey in Teyvrat. The game has fantastic visuals and comes with marvelous music. Players will enjoy beautiful landscapes and explore pristine rivers while experiencing the open world. Genshin Impact offers a variety of characters with different styles and allows for team building. The game ranks among the best free iPhone games without ads. 
Genshin Impact on the App Store
DATA WING

DATA WING is a thrilling, story-driven game with neon graphics. The game has a fantastic soundtrack and intuitive two-touch controls. In DATA WING, players will face a competitive crown system. The game has over 40 levels that need to be completed, and DATA WING has a story that lasts over two hours.
---
Also Read: The 13 Best iPhone Games of All Time
---
GameStart Pixel Battle
GameStart Pixel Battle is a free iPhone game with lots of jumping and shooting that is one of the best. Players will fight to defeat their opponents and ruthless bosses. Game enthusiasts enjoy the game's pixel-art visuals, which remind them of old side-scrolling games. In the game, players will collect stars and compete for high scores.
GameStart Pixel Battle on the App Store
OHM – A Virtual Science Centre

OHM – A Virtual Science Center is an extraordinary game that allows us to question and understand the place, formation, and importance of electricity in our lives. Players will more easily perceive the speed of the discovery of electricity and the speed of the development of societies and will learn the processes in a fun way in the game. The game also has eye-catching visuals and offers a fun experience.
OHM – A Virtual Science Centre on the App Store
---
Also Read: The 10 Most Addictive iPhone Games
---
ElectroMaster
ElectroMaster is a fun game that is easy to play and is among the best free iPhone games without ads. Players will shoot profusely in ElectroMaster and will need to store up power. Players can adjust the shooting direction and defeat their enemies by tapping and dragging. Storing power is quite significant in the game because it directly affects the firing time.
ElectroMaster on the App Store
Crust Crusaders
Crust Crusaders is another ad-free and free iPhone game. Crust Crusaders is a roguelike game in which every material has been designed to have a direct impact on the abilities of the players. Players will have different experiences in each game and will try to save the planetary pie. The game has an auto-rotate feature that allows players to play with just one tap.
Crust Crusaders on the App Store
---
Also Read: The 14 Best iOS Exclusive Games
---
Lichess • Online Chess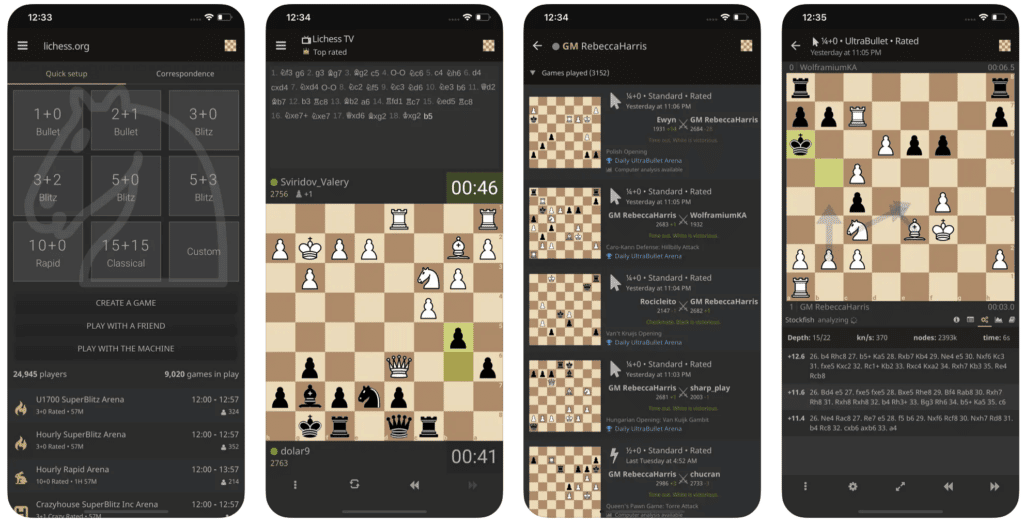 Lichess is an excellent game for chess fans who want to play without interruption. The game includes chess types such as classical, bullet, blitz, and correspondence, and players can compete in arena tournaments to put their skills to the test. The game offers several variants, such as Chess 960, King of the Hill, Atomic Chess, Crazyhouse, Three Kings, Antichess, Horde, and Racing Kings. Also, players can play chess against the computer offline in the game.
Lichess • Online Chess on the App Store
Cytoid

Cytoid is a fun open-source rhythm game that deserves to be considered one of the best free iPhone games without ads. The game has a sleek and simple interface and provides an ad-free, seamless gaming experience. Cytoid contains seasonal events, varying degrees of difficulty, unlockable characters, and more. Cytoid is a game that allows players to test and improve their sense of rhythm. The game has a calibration mode and a reduced audio delay.
---
Also Read: The 10 Best iPhone Games for Adults
---
PewPew

Another free iPhone game without ads is Pewpew, and the game has retro-style graphics. Players will experience a versatile shooting game with the game. Pewpew offers players five unique game modes, such as Pandemonium, Dodge This, Assault, Asteroids, and Chromatic Conflict. With Pewpew, players will have access to online leaderboards, online replays, beautiful music, unlockable ships, and more.
HungryMaster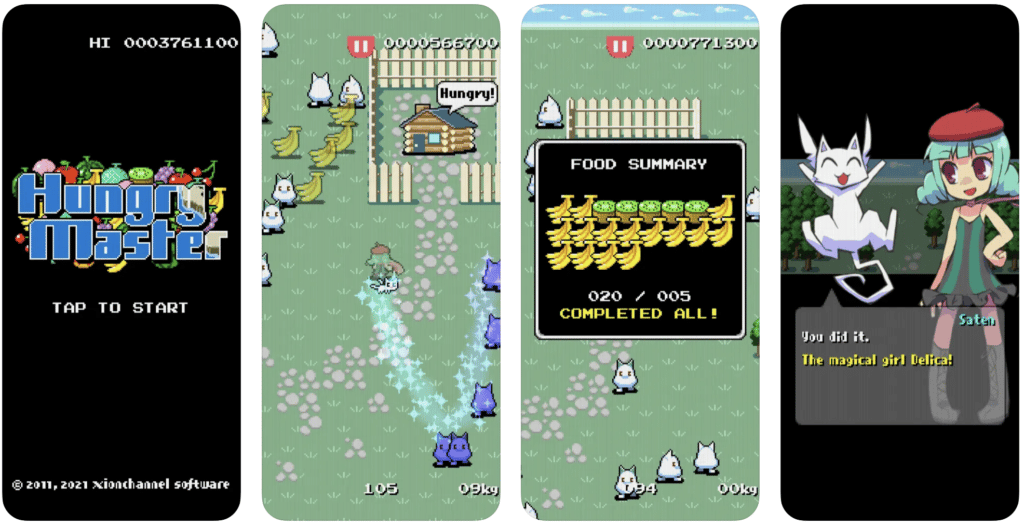 HungryMaster is a creative game with straightforward controls. The players will feed themselves as well as the locals if they collect enough fruit in the game. HungryMaster has over 100 missions in both story mode and time attack mode. In the game, players can freeze monsters and turn them into fruit. HungryMaster is one of the best free iPhone games without ads.