Genshin Impact is a free-to-play action-adventure game developed by Chinese publisher miHoYo, taking place in a fictional world called Teywat, full of monsters, dragons, magic, and other elements. Since its release in app stores on September 28, it has attracted a great deal of worldwide attention among gamers, making it the biggest international launch ever in Chinese game market.
Genshin Impact Usage Statistics (2023)
Genshin Impact Revenue Statistics (2023)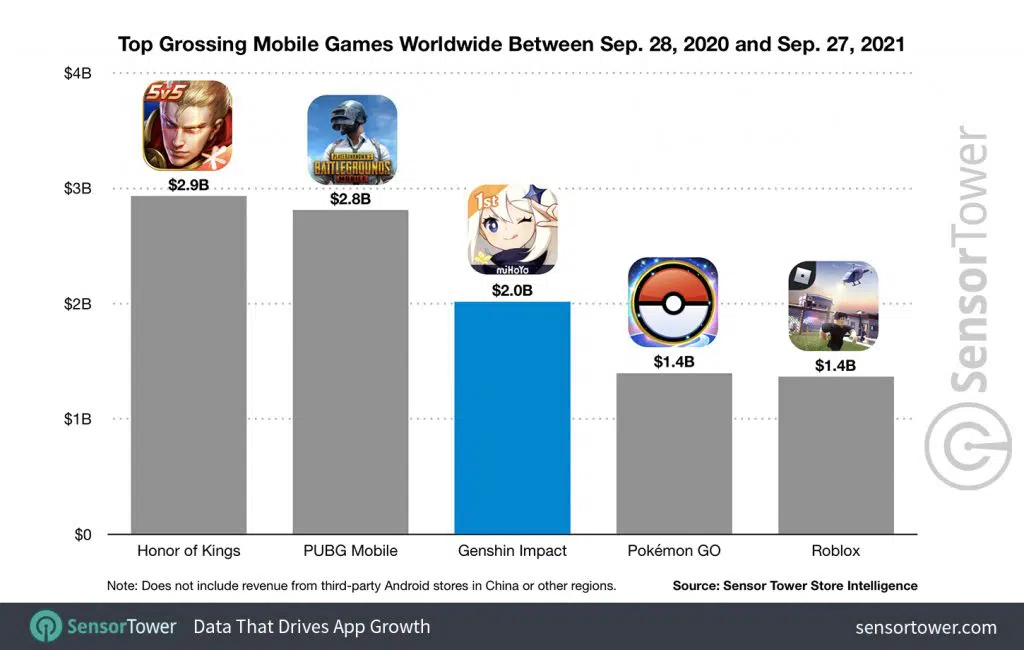 – As of March 2021, Genshin Impact revenue (on mobile) surpassed $1 billion in less than six months following its official launch. China ranked as the No. 1 market for spending in the mobile version of Genshin Impact, generating $302 million till March 2021 from its launch, or 29.5% of global player spending, via iOS alone. (Sensor Tower)
– As of March 2021, The App Store accounted for Genshin Impact's share of global player spending, accumulating $615 million, or 60 percent of total revenue. Google Play, meanwhile, accounts for $409.4 million, or 40 percent of player spending.
– Genshin Impact has generated around $60 million in player spending on Google Play and the App Store in its first week, above PUBG Mobile. (Sensor Tower)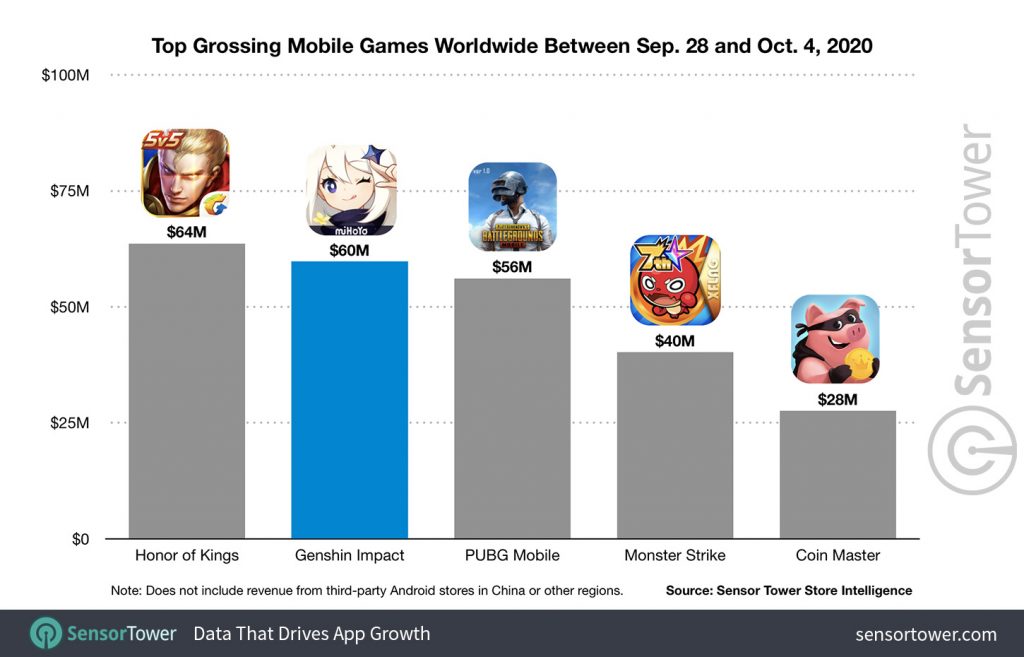 – 42% of the game's player spending revenue of its first week came from China, close to $25 million. (Sensor Tower)
– The game generated $1.84 million on the App Store in its first four day. (GameIndustry.biz)
– Genshin Impact, known as the "Breath of the Wild" clone, has become "the biggest global launch of a Chinese mobile game ever" and generated over $100 million in its first month alone. (EuroGamer)
– The App Store accounts for 70% of player spending in Genshin Impact, making up $42 million of revenue globally. Google Play, while, accounts for approximately $17.7 million, or close to 30 percent of spending. (Sensor Tower)
– In China, Genshin Impact brought $25 million in mobile spending on the App Store, with Google Play not available in the country. (GameIndustry.biz)