​​Although texting apps are basically very similar to each other, they differ from each other in terms of security and the different conveniences they offer. Today, most of the users pay attention to the ease of use and widespread use, as well as the support for end-to-end encryption.
In this article, we've listed the best texting apps for iPhone, which have been highly rated by users in terms of both personal data security and the features they offer.
---
Also Read: The Best Texting Apps for Android
---
Telegram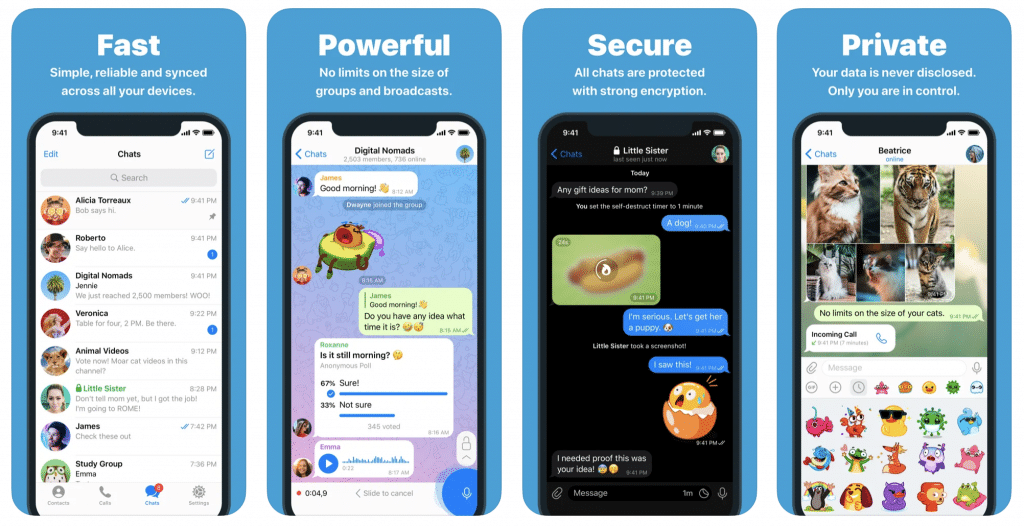 Telegram is one of the best texting apps for iPhone with 500 million active users. Claiming that it is the fastest messaging app on the market, Telegram lets you access your messages from all your devices at once as it does not require you to keep your phone connected. The free texting app also allows you to send media and files with no limit on type and size. 
Telegram encrypts all files including media, group, and chats using a combination of 256-bit symmetric AES encryption, 2048-bit RSA encryption, and Diffie–Hellman secure key exchange.
In the app, you are also allowed to create group chats with up to 200,000 members, share large videos, documents of any type (.DOCX, .MP3, .ZIP, etc.) up to 2 GB each, and even set up bots for specific tasks.
---
Also Read: The Best Spam Call Blockers for iPhone
---
Signal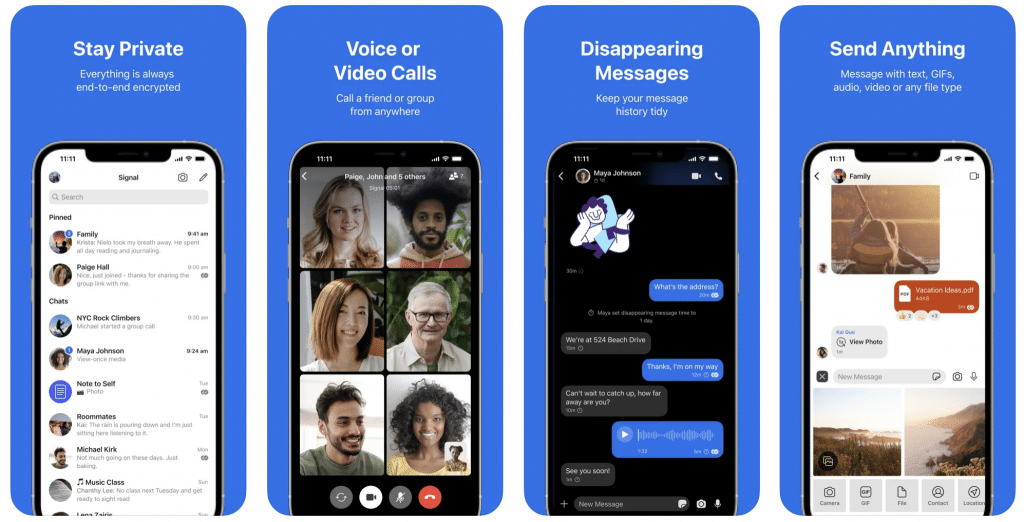 Keeping conversations secure with end-to-end encryption, Signal also works well on slow networks to let you send and receive messages quickly.
You can use your existing phone number and address book to securely communicate with your friends.
Signal allows you to choose custom alerts for each of your contacts or to disable noises completely. The ad-free texting app also offers image editing features to sketch, crop, and flip your outgoing photos.
---
Also Read: The 6 Best Video Editing Apps for iPhone
---
WhatsApp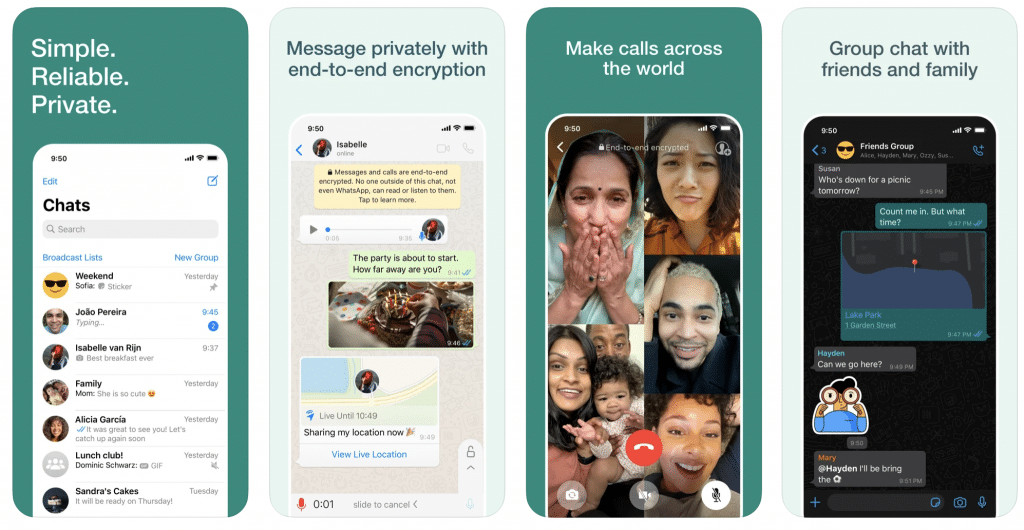 WhatsApp, which received serious reactions from both users and lawmakers with its Controversial privacy policy, is still one of the most used texting apps.
Announcing both security updates and new features to keep its users in the app and attract new users, WhatsApp recently announced a new feature that allows users to set new chats to disappear by default.
Also offering a Story-like Status feature, WhatsApp allows group chat, voice and video calling, and real-time location sharing.
---
Also Read: The 6 Best Camera Apps for iPhone
---
Kik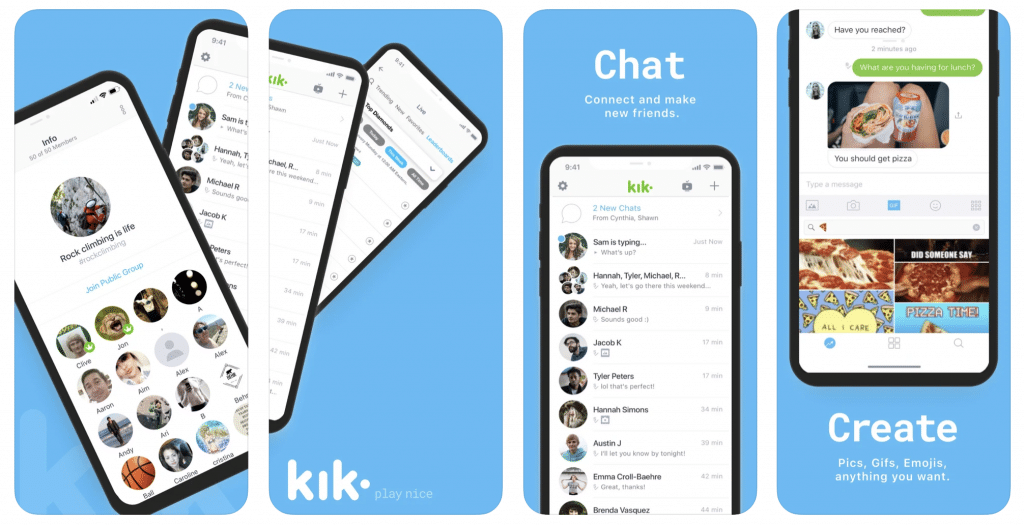 Kik, one of the best texting apps for iPhone, also allows you to make new friends with the same interests, unlike other apps on the list.
You can share photos, gifs, games, and more in the application where you can both one-on-one chat and group chat.
---
Also Read: The best free scanner apps for iPhone
---
iMessage
iMessage, the texting app on your iPhone by default, has improved itself with every new iPhone model. Using iMessage apps, you can collaborate with users in a conversation, decorate messages with stickers, share songs, and more, all without leaving Messages.
TextNow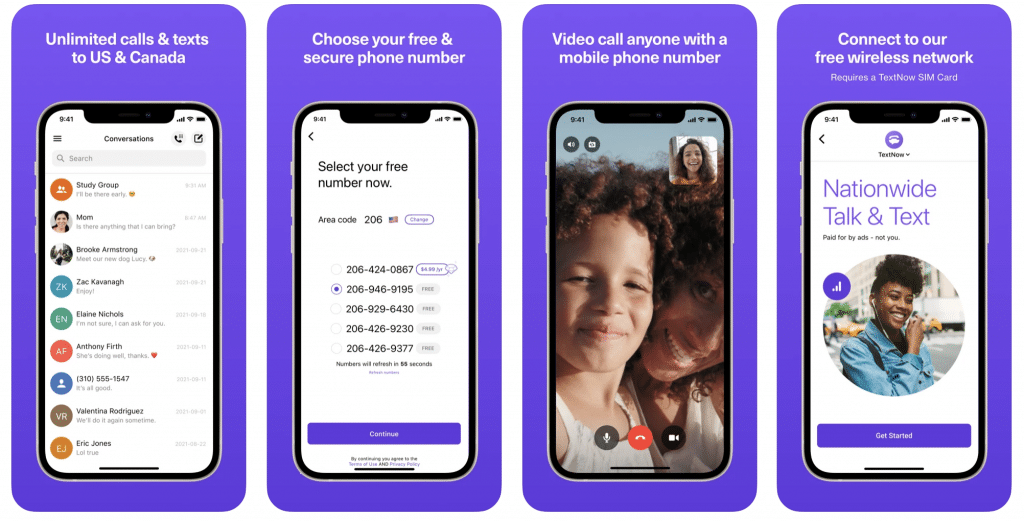 TextNow provides users with a 2nd local phone number to stay connected with friends and family, allowing them to make free calls, free video calls and free text messages in the USA over WIFI or wirelessly via TextNow's nationwide network.