Along with their high-quality cameras, iPhones stand out as very useful tools for video capture. If you want to edit videos shot on iPhone to have professional-looking videos, it's worth checking out our list of the Best Video Editing Apps for iPhone.
P.S. If you are looking for a video editor for your Android device, you can check out The Best Video Editing Apps for Android article!
GoPro Quik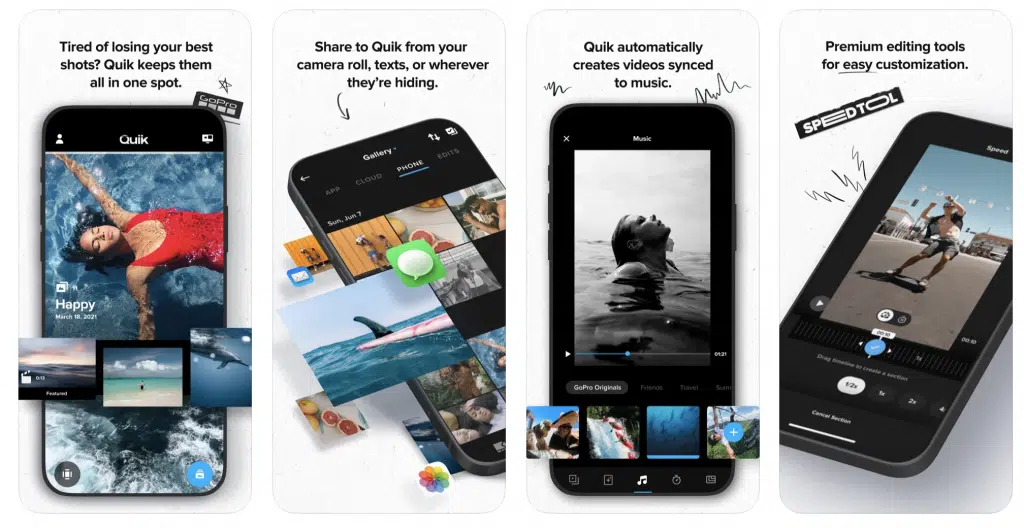 We start our list of the best video editing apps for iPhone with GoPro's Quik app, which lets you create great videos quickly and for free. The good news is you don't need to shoot videos on GoPro to use the app.
Quik allows you to automatically create amazing videos synchronized with your own music or GoPro original music by selecting the photos and videos you want to include. The popular video editing app also provides advanced editing tools, filters, and stylistic themes, for customization.
InShot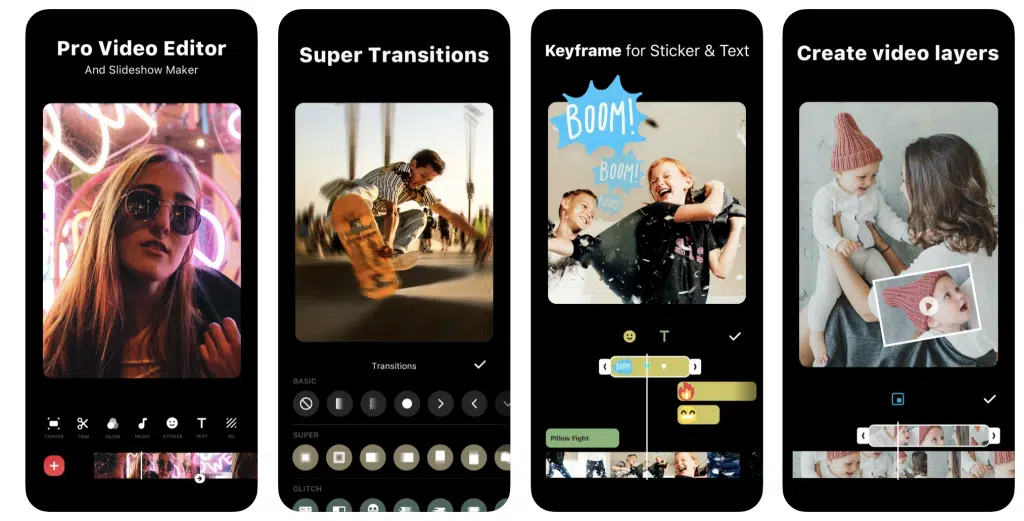 Available for free on the App Store, InShot stands out as one of the best apps you can choose for both simple and professional video editing. You can add music, text or emoji as you want while trimming and adjusting the video easily. The editing logic and user interface are simple, so you can have your video ready to share in a matter of seconds.
Using InShot for free, you can edit your photos and videos in seconds, change the video size, add background, text, and music to videos, and use special effects and cinematic filters for your videos.
---
Also Read: The 6 Best Camera Apps for iPhone
---
Magisto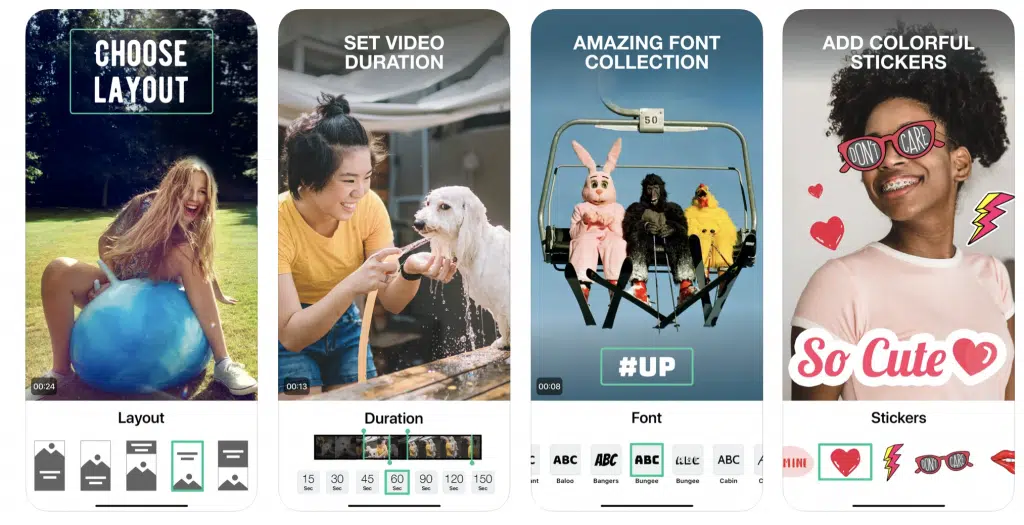 A great video editing app especially for those who don't have video editing experience professionally, Magisto helps you edit a video without much effort by combining video clips, photos, music, text, video effects and video filters.
Magisto provides Music Slideshow, Collage & Movie Maker that uses advanced Artificial Intelligence technology to find the best parts of your footage and apply video editing techniques including stabilization, object detection, filters and effects.
Used by over 120 million people, Magisto is one of the best video editing apps for iPhone.
iMovie

Developed by Apple, video editing app iMovie is one of the best apps you can use on your iPhone and iPad. The app, which has a simple usage logic thanks to its user-friendly interface, has many settings for both beginners and advanced users.
Using iMovie, you can choose from 14 trailer templates from the world's top film composers or from 8 different themes, customize your video with Apple-designed video filters, animated title styles and over 80 soundtracks, and share your videos with friends and family via email or Messages. The app also allows you to export a video optimized for social media channels such as Instagram and YouTube.
---
Also Read: The Best Apps to View Instagram Stories Anonymously
---
Adobe Premiere Rush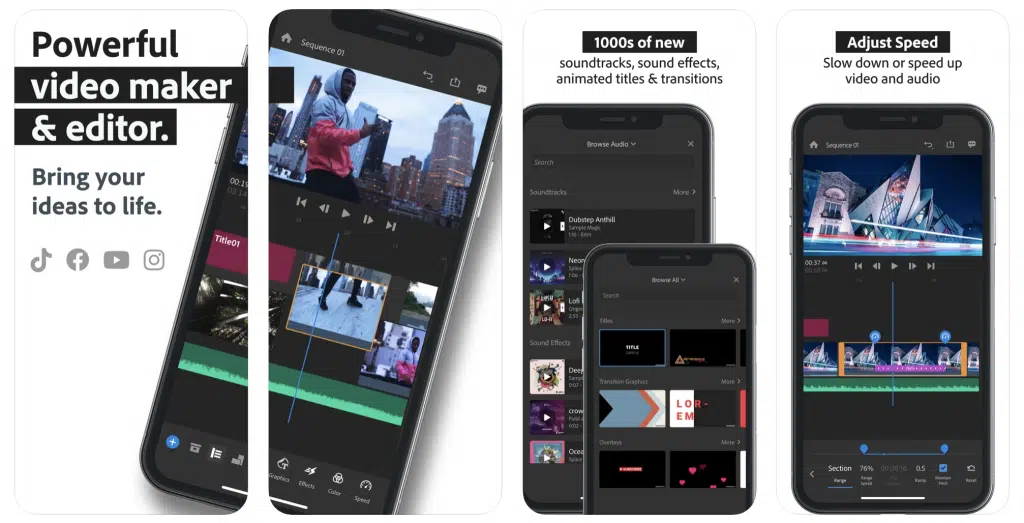 Adobe Premiere Rush, an all-in-one app for capturing, editing and sharing online videos, lets you make professional edits with its powerful tools. Using the popular app, you can easily arrange videos, audio, graphics, and photos with drag and drop, trim and crop videos, flip and mirror video clips, and add images, stickers, and overlays to video clips.
It also has a rich database that includes thousands of royalty-free, original soundtracks to let you bring your videos to life.
This app, which you can export directly after editing videos and easily resize them based on the social media platform's recommended dimensions, is one of the best video editing apps for iPhone.
Adobe Premiere Rush on the App Store
---
Also Read: The 7 Best Video Merger Apps
Also Read: The 5 Best Video Sharing Apps
---
KineMaster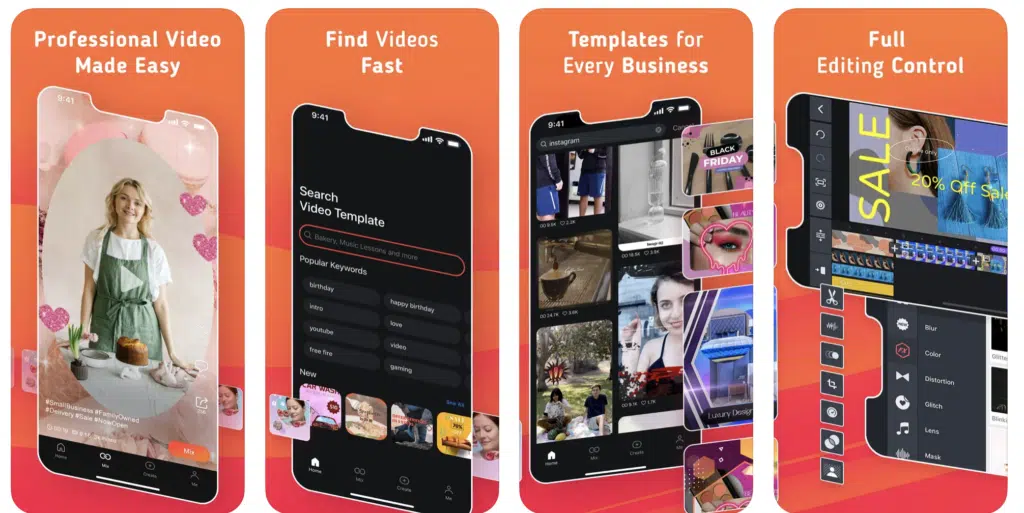 KineMaster is a successful app that lets you edit video without having to download another app as it comes with multiple video layers and color settings.
As one of the best video editing apps for iPhone, KineMaster allows you to cut, crop, and splice videos, add music, voiceover, sound effects, images, stickers, text, and special effects, speed up or slow motion them, and share them on social media.