In the ever-evolving landscape of digital creativity, the iPad Pro stands as a canvas for boundless innovation. For those eager to unleash their storytelling prowess through videos, the App Store harbors a treasure trove of tools that transform your iPad Pro into a portable video editing studio. Join us on a journey as we explore the dynamic realm of video editing apps for iPad Pro, where each tap and swipe catalyzes the transformation of raw footage into captivating visual narratives. From intuitive interfaces to advanced features, these apps promise to redefine your video editing experience. Without further ado, here are some video editing apps for iPad Pro!
Filmora
Price: Free/In-App Purchase: Up to $59.99
Filmora, formerly FilmoraGo, stands out as an intuitive video editor and movie maker for iPad Pro. With a user-friendly interface, you can trim your clips and add music, text, emojis, and filters to create captivating videos within minutes. Templates make it easy to craft content for TikTok, Instagram, and YouTube. Experience powerful yet simple editing tools, including keyframe animation and AI Smart Cutout, making Filmora a go-to choice for high-quality video creation.
CapCut
Price: Free/In-App Purchase: Up to $174.99
CapCut offers a comprehensive video editing experience on iPad Pro. From basic edits to advanced features like keyframe animation and motion tracking, this app empowers creators to produce engaging content for TikTok, YouTube, and Instagram. With a plethora of effects, filters, and customizable transitions, CapCut ensures your videos stand out. Seamlessly share your creations on various social media platforms and let your creativity shine. To learn more information about the app, browse CapCut's website.
---
Also Read: The 9 Best iPad Pro Apps
---
VN Video Editor
Price: Free/In-App Purchase: Up to $69.99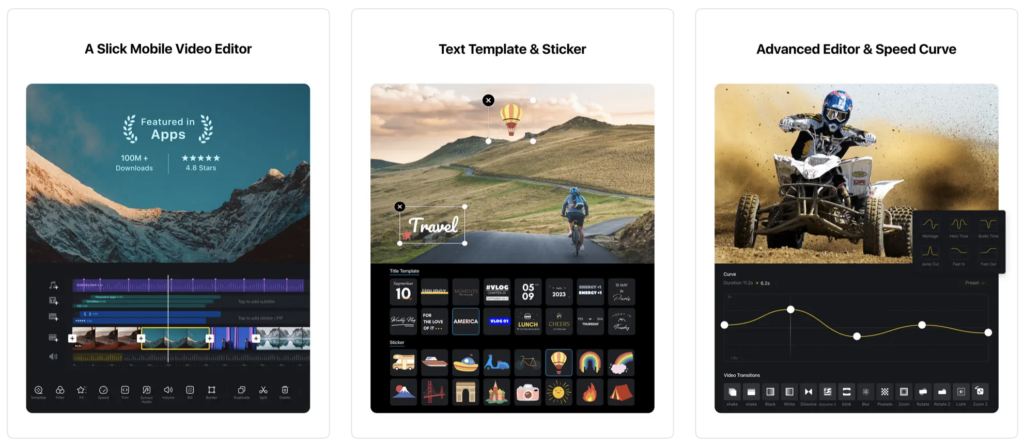 VN Video Editor is a versatile and user-friendly app, ideal for both professional and amateur editors, and it stands out among video editing apps for iPad Pro. Its intuitive multi-track editor, AI-powered tools, and advanced features like speed curve adjustment and text-to-speech make video editing a breeze. Whether you're creating a quick rough cut or adding music beats, VN Video Editor provides a seamless editing experience. With trending effects, color grading filters, and flexible material use, express your creativity effortlessly.
VN Video Editor on the App Store
Splice
Price: Free/In-App Purchase: Up to $13.99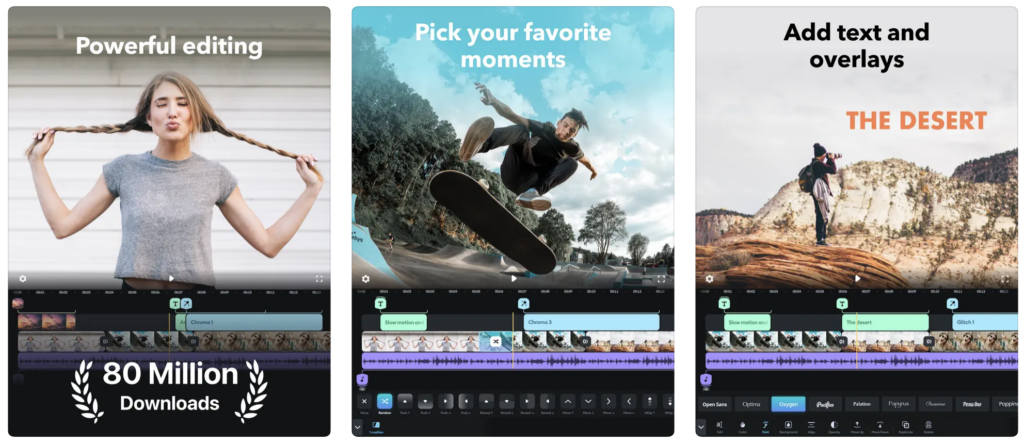 Splice offers a powerful yet simple video editing experience for iPad Pro users. Trim, cut, and overlay clips with ease. From adjusting playback speed to applying various effects and transitions, Splice ensures your videos look professional. The app's soundtrack customization features, including royalty-free music and voice recording, let you create a perfect audio mix. Share your creations directly on popular platforms and enjoy editing like a pro on the go.
---
Also Read: 7 iPad Pro Architecture Apps
---
GoPro Quik
Price: Free/In-App Purchase: Up to $49.99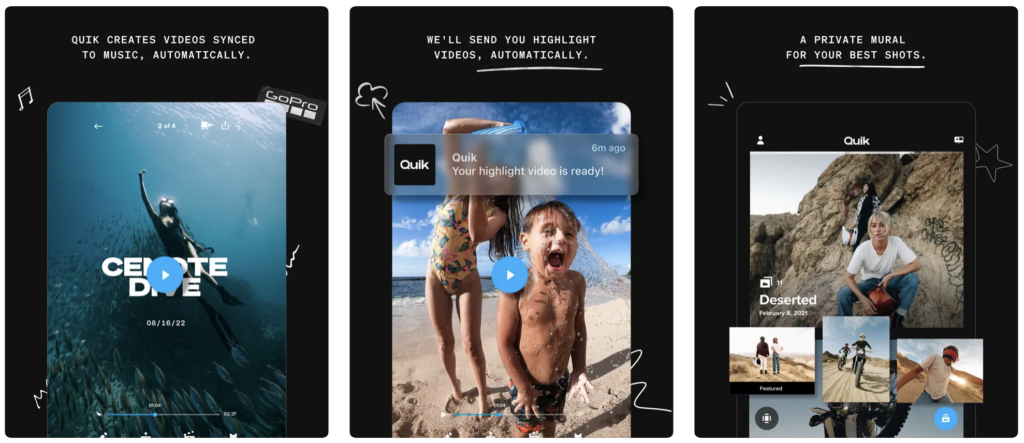 GoPro Quik is a go-to app for action camera enthusiasts, and it deserves to be among video editing apps for iPad Pro. With automatic edits, highlight videos are effortlessly created, synced to music, and ready to share. The app's powerful editing tools, such as speed control and frame grab, cater to the needs of adventure videographers. Additionally, Quik offers unlimited backup and cloud storage, ensuring your precious moments are securely stored. Share your adrenaline-packed videos directly to social media platforms and relive the excitement.
LumaFusion
Price: $29.99/In-App Purchase: Up to $69.99

LumaFusion, recognized as the App of the Year, provides a touch-screen editing experience that stands out for storytellers, and it ranks among video editing apps for iPad Pro. The addition of Multicam Studio simplifies the editing process, allowing seamless synchronization of up to six media sources. With advanced editing tools and effects and a versatile project manager, LumaFusion offers a comprehensive solution for creating videos with a professional touch. Explore LumaFusion's website to learn more.
---
Also Read: The 12 Best Games for iPad Pro
---
Inshot
Price: Free/In-App Purchase: Up to $39.99
InShot empowers creators with advanced AI tools, providing instant presets for enhancing images and videos. With features like auto-captions, background removal, and smooth slow-motion effects, InShot elevates your editing experience. Whether you're editing videos or creating captivating photo collages, InShot offers a range of tools to bring your creative vision to life. Share your edited content effortlessly on various social media platforms. Go to Inshot's website for more detailed information.
PowerDirector – Video Editor
Price: Free/In-App Purchase: Up to $34.99
PowerDirector stands as a full-featured video editor and maker, offering AI-powered effects like 'Body Effects' and 'Anime Effects.' With precise editing tools, motion tracking, and advanced audio features, PowerDirector caters to creators of all levels. The app's monthly updates ensure access to new tools, effects, and templates, making it a dynamic choice for visually stunning videos. Share your creations directly on TikTok and Instagram, showcasing your editing prowess.
PowerDirector – Video Editor on the App Store