Exploring the boundless capabilities of your Apple Watch becomes an enriching experience with 'The Best Free Apps for Apple Watch.' In this digital era, where our wrists transform into hubs of productivity and entertainment, these apps redefine convenience without costing a penny. From seamless navigation with Citymapper to the social fitness embrace of Strava, each app is a gem in the wearable tech landscape. Join us on a journey through the intricacies of these applications, where innovation meets the wristwatch, making every glance at your Apple Watch a moment of limitless possibilities. Without further ado, here are the best free apps for Apple Watch!
Citymapper

Citymapper revolutionizes your city navigation with real-time options for all transport modes globally. Seamlessly plan trips, whether by bus, subway, train, or even e-scooters. Thousands of users love its full features, easy use, and Uber integration. Discover hidden routes, avoid rush hour, and enjoy the journey stress-free. The app covers major cities like New York, Chicago, San Francisco, and more. Hit the go button and experience one-stop mobility with cab fares, shared bikes, and e-scooters. Personalize your city, share live trips, and travel offline with comprehensive city coverage. Go to Citymapper's website for more detailed information about the app.
Strava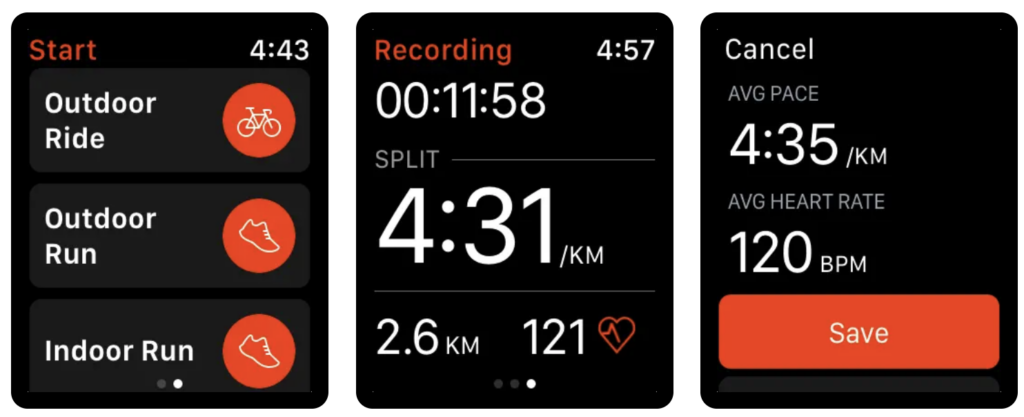 Strava goes beyond fitness tracking, making it a social hub for your active lifestyle. Record runs, rides, and various sports Discover popular routes based on preferences or create your own. Join challenges, get insights into your progress, and share your activities with a supportive community. Compatible with devices like Apple Watch, Fitbit, and Garmin, Strava is where world-class athletes and beginners unite. It's more than an app; it's your movement's home base. Visit Strava's website for more detailed information.
---
Also Read: 9 Apple Watch Apps for Weightlifting
---
Todoist

Todoist, with its user-friendly interface and robust features, stands out among the best free apps for Apple Watch. Offering instant clarity with Quick Add functionality, it allows seamless scheduling and organization of tasks using everyday language recognition. The cross-device accessibility ensures that Todoist is not just a task manager but a comprehensive solution available on various platforms. With extensive integrations, including calendars and popular productivity tools, Todoist streamlines your workflow, making collaboration on projects a breeze. Experience the epitome of simplicity and efficiency in task management with Todoist, your go-to app for organized living. Go to Todoist's website to learn more details about the app.
Spotify

Spotify, the ultimate music and podcast app, offers millions of songs, albums, and original podcasts. Immerse yourself in curated playlists and daily mixes, and explore top songs from various genres. Sing along with lyrics, discover new artists, and subscribe to podcasts like The Joe Rogan Experience. Whether on mobile, tablet, desktop, or wearable devices like Apple Watch, Spotify brings your favorite tunes to every moment. Explore Spotify's website to learn more.
---
Also Read: 10 Coolest Apps for Apple Watch
---
CARROT Weather: Alerts & Radar

CARROT Weather, an Apple Design Award winner, brings hilariously twisted forecasts to your fingertips, and it deserves to be among the best free apps for Apple Watch. With accurate and detailed weather data, it delivers lightning-quick access to current, hourly, and daily forecasts. Choose from five personalities for your weather robot and experience weather tracking like never before. Join the Premium Club for additional features like live activities, widgets, and customization options. Check out Carrot Weather's website to learn more.
CARROT Weather: Alerts & Radar on the App Store
Cheatsheet

Cheatsheet is your go-to for the little things you never remember and ranks among the best free apps for Apple Watch. Store hotel rooms, license plates, or ID numbers effortlessly. With over 200 icons and customizable folders, it's the perfect companion for quick access. Use widgets on your home screen, Apple Watch, or the keyboard extension for easy edits. It simplifies your life by putting essential information at your fingertips.
---
Also Read: The 5 Best Sleep Apps for Apple Watch
---
Shazam
Price: Free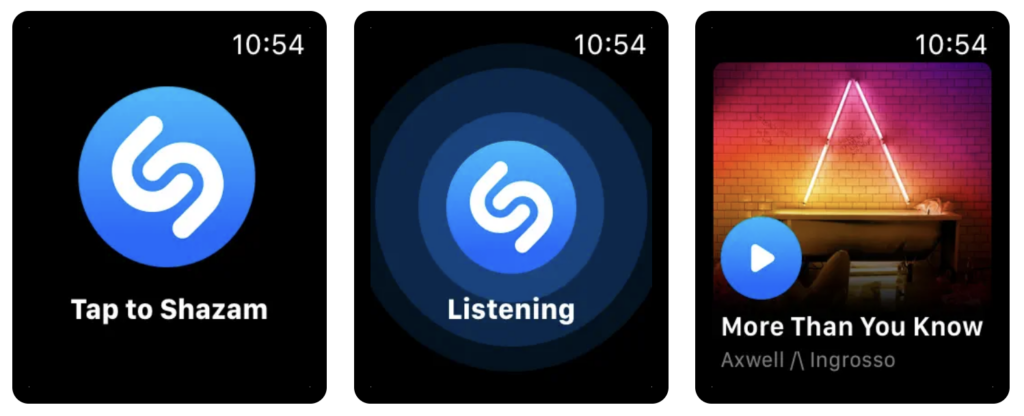 Shazam, the app that feels like magic, identifies any song in seconds. Discover artists, lyrics, videos, and playlists for free. With over 1 billion installs, Shazam is your go-to music companion. Whether on Apple Watch, iMessage, Mac, or iPad, it works anytime, anywhere. Play along with Shazam while watching your favorite shows and effortlessly explore the world of music. To learn more, browse Shazam's website.
Heart Analyzer: Cardio Monitor

Heart Analyzer provides ultimate insight into your health data recorded by Apple Watch. Analyze heart rate, ECGs, blood oxygen saturation, and more. It's your comprehensive health companion with a user-friendly dashboard, deep analytics, and customizable widgets. Join Premium for additional features like weather maps, live activities, and personalized insights.
Heart Analyzer: Cardio Monitor on the App Store
---
Also Read: The 8 Best Apple Watch Face Apps
---
MyFitnessPal: Calorie Counter
MyFitnessPal is your nutrition coach, meal planner, and food diary in one. Track progress toward nutrition, fitness, and weight loss goals. Log food, record activities, and customize your goals effortlessly. With personalized dashboards, insights, and community support, MyFitnessPal guides you to smarter food choices and conquering health goals. Check out MyFitnessPal's website to learn details about the app.
MyFitnessPal: Calorie Counter on the App Store
Watchsmith

Watchsmith lets you personalize your Apple Watch with highly customizable complications, and it is considered one of the best free apps for Apple Watch. Schedule dynamic changes to your watch face and access tools like weather, workouts, and time zone converters. It offers a collection of complications, each adjustable to fit your desired function and appearance. Transform your Apple Watch into a personalized, functional accessory with Watchsmith.