In our previous articles, we have mentioned the importance of content marketing for the mobile marketing world many times before. Content marketing, which is one of the most effective marketing techniques, is widely used in the mobile marketing industry today.
We continue to share our blog posts that will facilitate and strengthen your content marketing activities for mobile applications. In our previous article, we talked about the best free stock photo sites for content marketing. And in today's article, we will talk about the best free video and audio editing software for content marketers. Let's start!
Best Free Audio Editing Software
1- Oceanaudio
Ocenaudio is intended for users who need fast and easy-to-use audio editing software. It is a very efficient software for editing simple records, cutting and them together and rendering them quickly. With this software, you can select multiple audio files or chapters at once, listen to these selections in advance, or edit them all at once. It allows you to apply simple adjustments such as Echo, reverb and EQ, but it is not enough for more detailed mixes and mastering process.
You can download Oceanaudio completely for free.
2- Audacity
Audacity is an open-source audio editor, completely free of charge. It is the best software you can get for free if you want to record, improve your noisy recordings, cut and merge your recordings, apply special effects and create simple mixes. You can also use Audacity with new effects and add-ons. There is no limit for the size or length of your projects. If you're creating music, podcasts, audiobooks, or any other project, Audacity is a free audio editing software that will meet all your needs.
You can download Audacity from here. 
3- Wavepad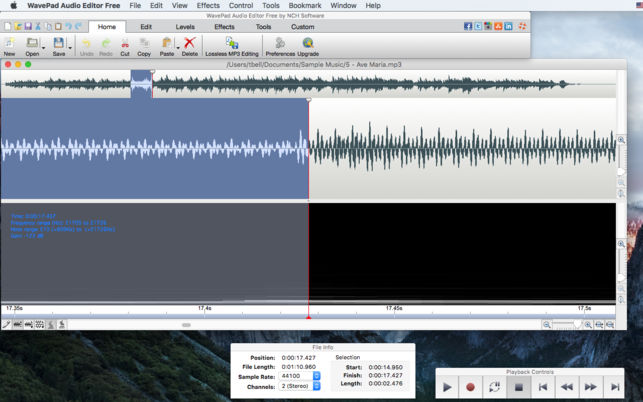 WavePad has powerful editing capabilities and file format compatibility with a free version for non-commercial home users. Thanks to the simplified interface, you can start using it even if you are opening the program for the first time. The WavePad app offers more than 20 filters and effects for use in your recordings. With these filter options, you can do anything you want to do with an audio file.
You can download Wavepad from here.
Best Free Video Editing Software
1- Lightworks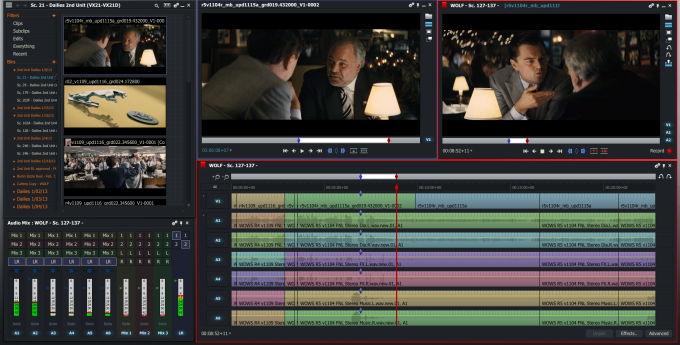 Lightworks has an interesting background as a free video editing software. In 1994 it was used by Sally Menke, who edited Quentin Tarantino's Pulp Fiction. The application, which has changed considerably since those years, is now offered in two ways, paid and free. The free version is one of the most powerful video editors you can find among the alternatives. You can easily access its visual effects tools and Lightworks lets you edit every aspect of your visual down to the fine details.
You can easily download Lightworks on Mac, Windows and Linux operating systems. You can also improve your video editing skills with Lightworks lessons shared by many publishers on Youtube.
2- Davinci Resolve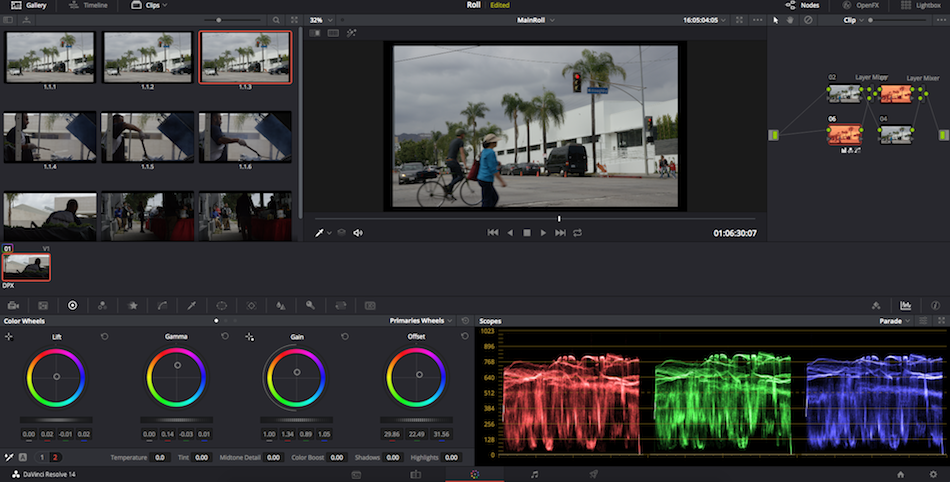 DaVinci Resolve, developed by Black Magic Design who is famously known for its portable and high-quality cinema cameras, is a software for video content producers who are more experienced in video montaging and colour editing. With this software, you can easily montage your video contents in detail. DaVinci Resolve, which also has performed colour editing process of many Hollywood movies, stands out with its easy-to-use video and colour editing interface for beginners.
You can download Davinci Resolve on Mac and Windows operating systems.
3- Hitfilm Express
HitFilm Express is software for simple operations such as cropping unwanted scenes, changing colour settings and exporting videos in a new format. With this software, you can add simple filters and special effects to your videos as well as 2D and 3D texts. Although it has some differences in workflow process from other video editing software, it has a very easy interface for vloggers who produce video content and those who need simple editing.
You can download Hitfilm Express from here. 
In this blog post, we shared with you the best free audio and video editing software for content marketers. Feel free to share your recommendations and opinions with us. Don't forget to visit our website for more articles like this.