Facebook is home to billions of users now. This makes it easier for brands to announce their products and services to their target audiences. It is also a great platform where you can promote your mobile app and boost your downloads.
In this blog post, you'll find everything you need to know in order to promote your app with Facebook App Install Ads. Let's get started!
Implementing The Facebook SDK
First of all, you need to integrate the Facebook SDK with your mobile app in order to measure and track the downloads you'll get from Facebook app install ads. Once you've installed the SDK, you'll also be able to see your app's statistics using Facebook Analytics.
Check out these official guides for getting started with Facebook SDKs.
Facebook Android SDK: https://developers.facebook.com/docs/android/getting-started/
Facebook iOS SDK: https://developers.facebook.com/docs/ios/getting-started/
Once the SDK integration is done, now you need to add your mobile app to your Facebook Business Manager account in order to advertise your app.
To add it, go to Business Manager> Business Settings> Apps> Add.
Now you're ready to promote your app with Facebook app install ads!
Choose Your Campaign Type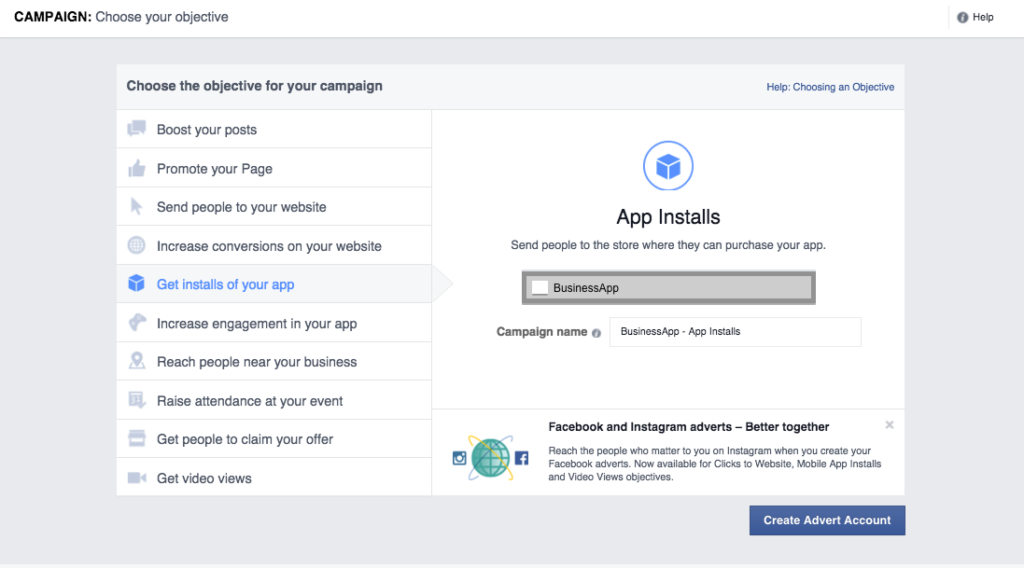 To promote your mobile app with Facebook App Install Ads, you must first log in to your Business Manager account and then go to Ad Manager. Then click the Create Ad button and select the App Installs option.
Create Your Target Audience
If we want to get the performance we want, we need to identify our target audience very carefully. Start with thinking about people who are likely to download your mobile app.
Facebook users are said to be classified according to 76 parameters. You don't need to consider these 76 parameters while defining your target audience. But the more detailed your audience is, the more efficiency you will get from your App Installs ad.
Classify your audience according to parameters such as location, age, gender, language, interests, platform. You can also create this classification by analysing the data of users who have already downloaded and used your app.
Platform selection is also very important when classifying your audience. For example; if your mobile app doesn't work on a tablet device, you shouldn't target these devices. Don't select devices where your mobile app isn't running and focus only on devices that your app is compatible with.
So, you need to know which operating system versions your mobile app supports. You can see this on iTunes Connect or the Google Play Console where you manage your mobile app. You can also do it by making a search on Google.

Another factor to consider when creating your audience is the use of WiFi. Even if your target audience clicks on your ad, they probably won't download it after seeing the size of your application. So, the download possibility is much higher for users using WiFi connection.
Set Your Ad Budget And Schedule Your Ad
If you're advertising to promote your app for the first time, start with small budgets. For example, if you have a budget of $100 per month, it would make much more sense to advertise with $20 first. You can then optimize your budget based on the results you will get from your first campaign.
Once you've set your budget, now you'll need to define the time when your app will be shown. Selecting the days and hours when users are most active on Facebook will help you maximise your app efficiency.
Create Your Ad
Everything is going great so far, now it is time to create your ad. Ads with visuals of mobile apps have always worked better. If you have a chance to show users what they will encounter after downloading your app, use it.
Showing a person, who uses your app, on your add will also give your audience the message that your app has been downloaded and used by many others.
It is a known fact that videos are performing well in social media advertising. Using videos introducing your mobile application and convincing the user to download it will increase your app installs and reduce your cost per download.
Place Your Order
You have completed all the stages. Now you'll have to wait for a while for Facebook to approve your App Installs campaign. If Facebook approves your ad, it will be shown to users in the way you defined. If your ad is disapproved, Facebook will tell you the reason. You can optimize your ad and resubmit it.
A&B Testing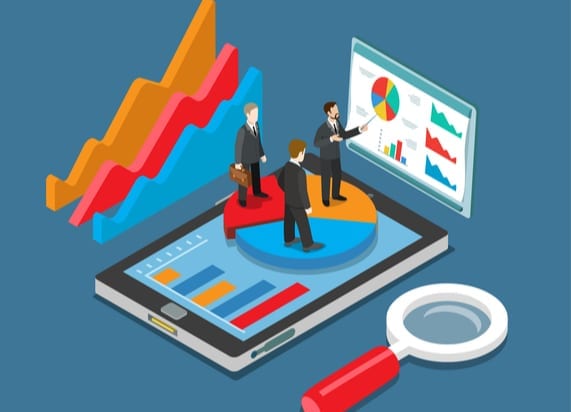 Another way to increase the efficiency of your ad is to run an a&b test. Copy your campaign. Differentiate some parameters and post two campaigns at the same time. Then you'll have the chance to find out which campaign works better.
In this article, we talked about how to advertise an app on Facebook. Feel free to share your comments with us in the comment section below. Don't forget to check out our Mobile Marketing Blog for more articles like this. You can also visit our Mobile Marketing News page where we publish the latest news from the mobile marketing industry.