The pandemic has significantly increased the time users spend daily in apps and mobile games. Especially in the game world, investments, purchases, in-game user spending and downloads have increased significantly. Meanwhile, there has also been a noticeable increase in fitness, meditation, news, shopping, education and finance apps globally.
An average user has spent around 4 hours and 20 minutes per day during the outbreak, up 20% as compared to the previous year, equating to a quarter of the time they spend awake.

We see that this increasing trend in both game and non-game apps has been reflected in the mobile advertising side. According to App Annie's latest report, mobile ad spend will reach 290 billion worldwide in 2021, with a 2-year CAGR of 21%.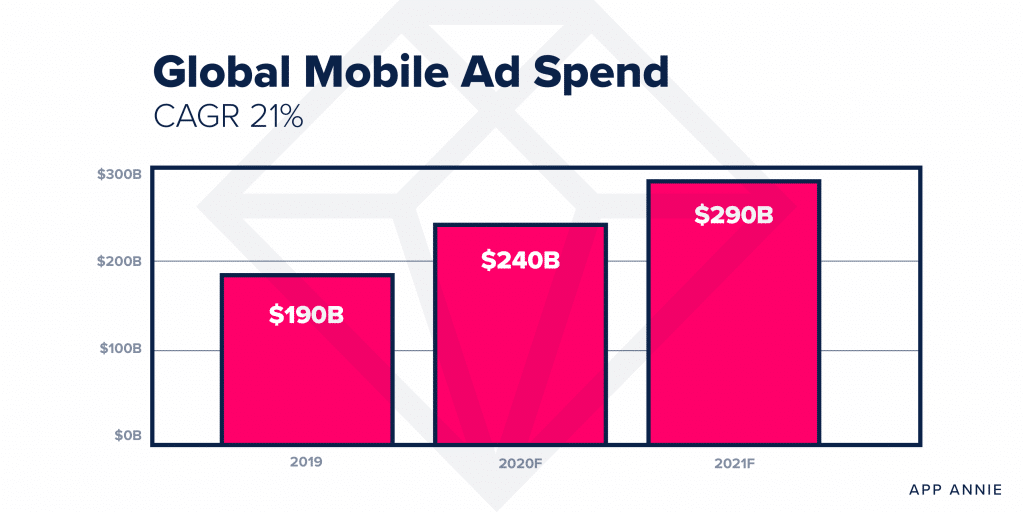 Despite the fact that marketing budgets have shrinked globally due to coronavirus, mobile advertising is still luring a strong growth in 2020 especially in mobile ad placements. Mobile ad placements grew 70% during pandemic, according to a report released by App Annie. The report also says that "interstitial ads grew by 205% during this time, representing 54% of all ad formats placed on that ad network in June 2020, up from 30% share in January 2020."
In 2021, the large portion of the expected $290 billion in mobile ad spend "is expected to come from strong m-commerce growth and the further shift from offline advertising to digital — another mobile trend accelerated by 2020 — while OTT platforms have the potential to create headwinds from eating into mobile's share of growth."
The report also revealed that consumers in the US will have an average of 9.5 video streaming apps installed on their phones in 2021 — up 85% from 2019 as they seek new providers to fill content-hungry voids.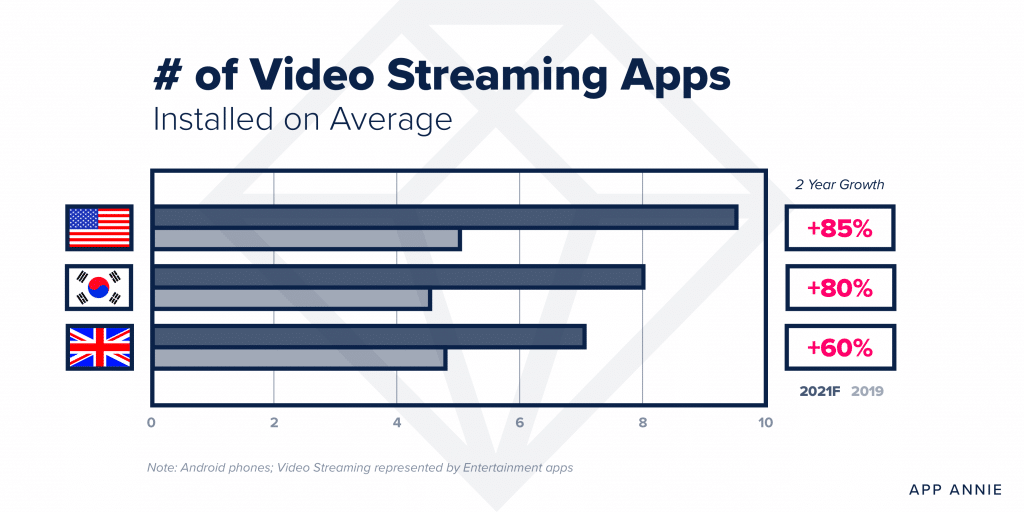 As part of the new normal, people will spend more time in the "at-home" categories including education, business, and video streaming, the report says. "Time spent in key "at-home" categories is expected to top 1.3 trillion hours on Android phones alone in 2021."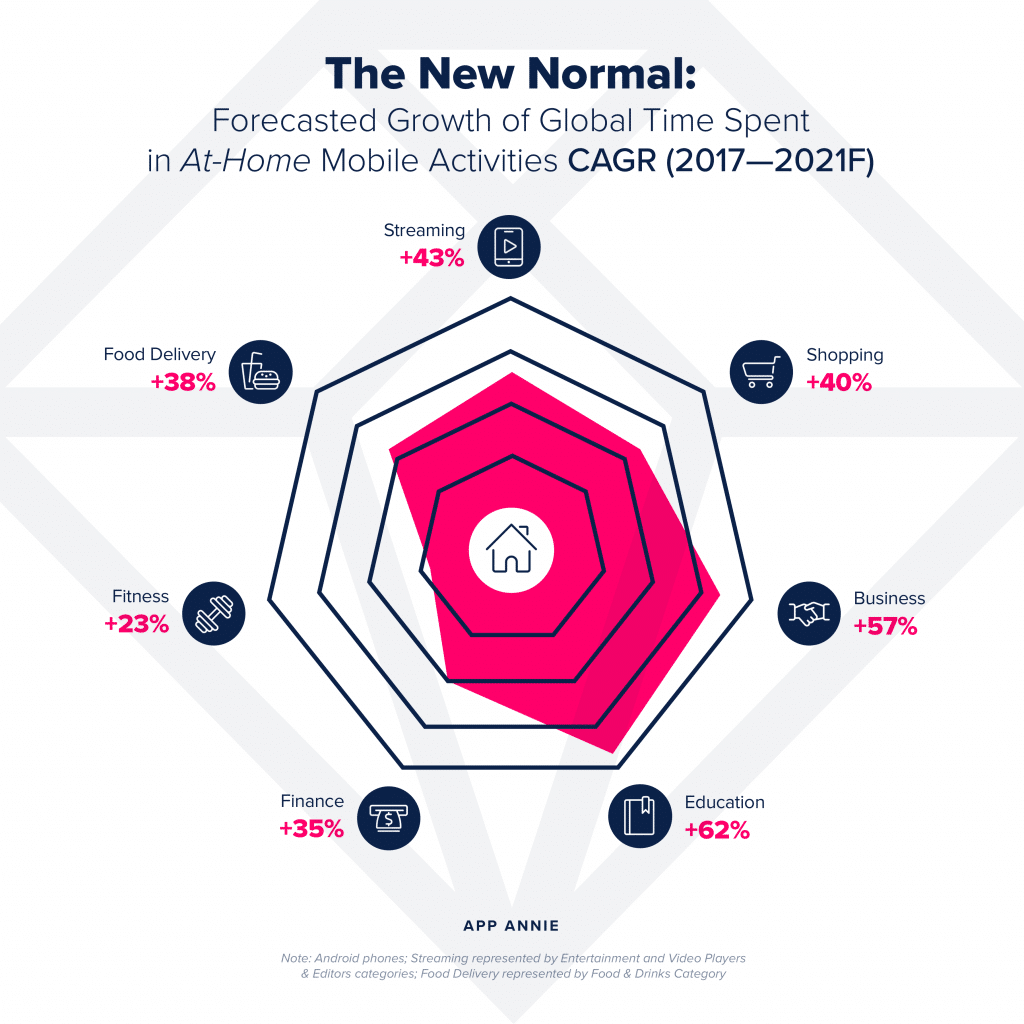 You can download the full report here.