Especially since the beginning of March when the Coronavirus Pandemic broke out, there has been a great upward trend in the demand for online shopping apps. Due to the restrictions and stay-at-home orders, millions of people around the world are now using these apps more than ever in order to meet their needs while at home.
Accordingly, as we mentioned in a previous article on our Mobile Marketing News section, shopping app user acquisition costs significantly dropped, user engagement rates skyrocketed and install-to-purchase rates jumped up %40 compared to 2019.
If you have a shopping app, you've probably seen a similar trend in your stats. However, in order to maintain your success and take your place among the best shopping apps, there are some practises that you should include in your mobile marketing strategy.
App Store Optimization (ASO)
ASO is a must for everyone in the app business who wants their apps to be more visible on the Play Store and App Store.
According to buildfire, there are more than 2.8 million mobile apps on the Google Play Store and over 2.2 million on the App Store.
And if you don't include App Store Optimization in your mobile marketing strategy, it is more likely for your app to get lost in the market rather than climbing the charts.
So, what does ASO include? Category, competitor & keyword analyses, app name, title, description, icon, screenshot, preview video optimizations, localization and more!
Check out ASO 101: The Ultimate ASO Guide for Beginners to learn more about what it is, why it matters and the main optimizations.
Social Media Marketing
If you're not using social media enough to market your shopping app, while there are about 3.6 billion social media users worldwide, you're losing a lot.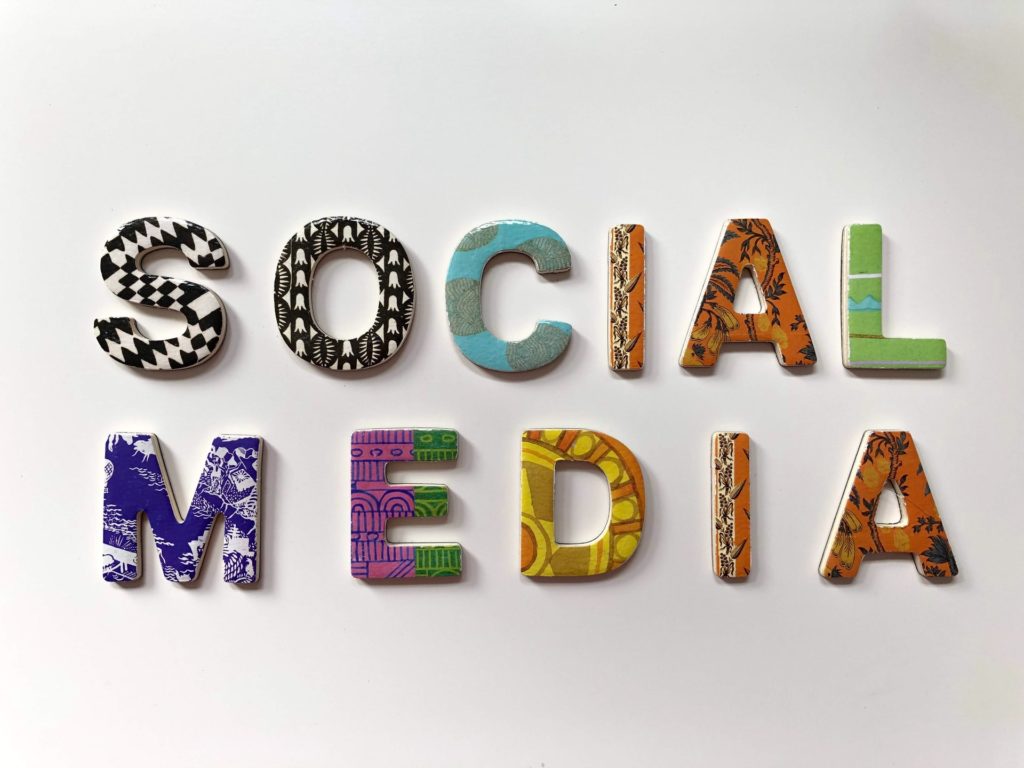 Social media platforms help us connect with each other, especially during these days when we're not able to go out as much as we used to.
And many platforms like Instagram now lets brands create their virtual stores and direct users to their mobile apps.
When we take a look at the top shopping apps in the industry, we can clearly see that all of them include social media marketing in their mobile marketing strategies and have built their strong and active presences on those platforms.
So, don't waste any more time and be more visible on social media where more than half of the world population is.
Push Notifications
The more you engage with your users (in a healthy way), the more it is likely for them to use your product for longer times, help you earn more money and share it in their environment.
There are many ways you can engage with them and there's no doubt that using push notifications is among the most effective ones.
In short, push notifications are the messages you deliver to your users and appear on their notification bars. According to e-goi, their opening rate is around 90% and the click rate is %700 higher than that of email marketing. Also, 70% of people find them useful and 40% engage within an hour.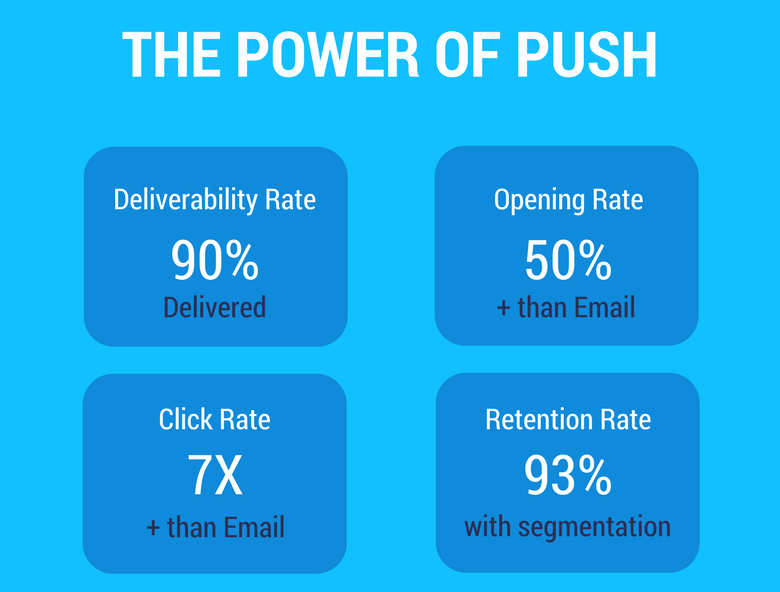 Yes, they are very effective in encouraging users to take an action in your product, but of course, there are some important points you should take into account like timing, segmentation and using an impressive language.
And if you want to send even more professional push notifications, you can take a look at the services of companies like Localytics and Leanplum.
App Ratings & Reviews
According to a survey conducted by Apptentive, 77% of respondents said they read at least one app review before downloading a free app and 80% reported the same before downloading a paid app.
So, your app reviews tell a lot of things about your product and play an important role in other users' decision making process.
Collect them as much as you can. In order to do it, tou can send your users push notifications, in-app pop-ups (without interrupting their app journeys) and encourage them with attractive offers like a %10 discount for their next orders. (Check out these 4 effective ways to increase your app reviews.)
Don't forget to reply to their reviews no matter if they are positive or negative. If they're negative, take them as feedback and use them to improve your product.

Regular Updates
And our last tip for your app to become one of the top shopping apps, is to update it regularly.
Track what people say about your product and update it according to them. Also, analysing your competitors might give you an idea about how you can improve your app even more.

Feel free to let us know what you think and don't forget to check out mobile marketing blog for more articles.