The rising popularity of social media has enabled the development of influencer marketing and made it one of the most popular and effective marketing methods of recent years. Having the power to lead big audiences and influencing people's purchasing decisions, influencer marketers have been closely followed by brands and agencies for the past few years.
As the influence of Influencer Marketing has increased, this sector began to establish close relations with the mobile marketing sector. Now brands are using the power of influencers on the masses to make promotions of their mobile applications.
In our blog post today, we will share with you 4 tips to increase your influencer marketing strategy. If you want to boost your mobile application with influencer marketing, just keep reading.
First of all, let's take a look at why influencer marketing is crucial for mobile applications.
Does Influencer Marketing Matter For Mobile Applications?
Influencer marketing, which has become one of the most important marketing tools in recent years, provides many advantages for mobile applications. The most important factor that differs social media influencer marketing from other marketing tools is that it is more organic than direct advertising.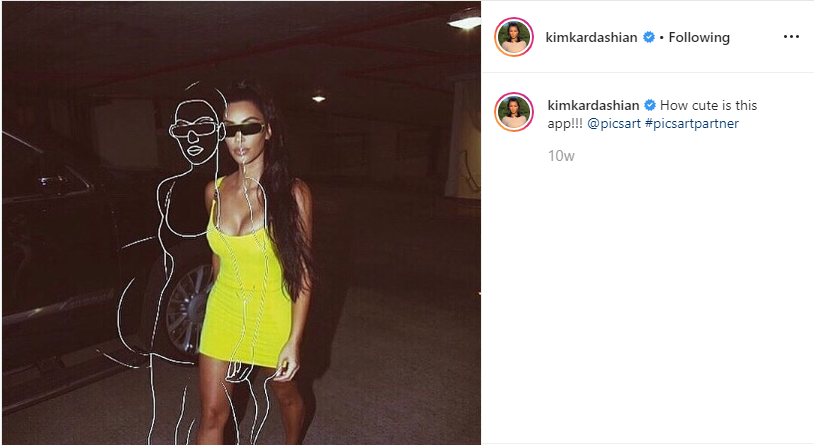 This can be attributed to the fact that people often look warm at the products offered by their influencers, which they usually see as role models.
Another factor is that influencers can promote your mobile application to a large number of people thanks to their high number of followers. Especially instagram influencer marketing is very good at creating brand awareness on big masses.
When the right product meets the right person, it will be easier to influence your target audience, and social media influencer marketing makes it easy and possible.
These advantages of social media influencer marketing will significantly affect the success of your mobile application and will increase your brand awareness and reliability.
If you are still thinking about ''why influencer marketing matters for mobile applications'', let us take you to this blog post.
4 Influencer Marketing Tips For Mobile Applications
1 – Set Your Targets
It is a very common belief that the most important feature of success in human life is setting targets. As Claude Bernard said: "The experimenter who does not know what he is looking for will not understand what he finds.''
While creating your influencer marketing strategy, first of all, you need to determine what kind of results you want to achieve for your mobile app. Who is your target audience? How many people do you want to access? You can start by preparing a list of the answers to these questions.
This way, you can get maximum help from influencer marketing on the way to the success of your mobile application.
2 – Choose Your Platform
If you have identified your target audience, you should now choose the social media platform where the work will take place. Each social media platform has its characteristic audience.
Instagram influencer marketing is a very popular choice for brands and marketers. However, sometimes it may be better for you to work on different platforms.
Which platform does your target audience fit most? Once you have answered this question, you can take the next step
3 – Choose Your Influencer And Use The Power Of Story Telling
Now that you have completed the first two stages, you can select your influencer.
For example; If you have a mobile app in the shopping category, it makes sense to agree with an influencer in the fashion category. Or, if your mobile app is in the game category, you can take advantage of the power of gamer influencers. If you are having trouble finding the right influencer for your mobile app, you can get help from influencer agencies.
While creating your influencer marketing strategy after contacting your influencer, we strongly recommend you to include story-telling in this strategy. Story-telling has a high and organic impact on the masses and has come to an important position in the world of marketing.
4 – Let Your Influencer Be Free
You were very selective when choosing your influencer. It is so normal that you want this person to promote your brand in the best way. But remember, you don't know the audience of the influencer better than he/she does.
Therefore, you need to allow your influencer to be free to act. Of course, you can share all your requests with this person appropriately. However, forcing him/her may adversely affect the success of your mobile application. Just let them behave naturally.
In this blog post, we talked about the power of influencer marketing and share some tips with you for the success of your mobile application. You can get to know about mobile marketing on our website.