The importance of social media for product and service providers is increasing day by day. Since social media platforms are now used by billions of people, brands have the chance to make their voices heard easily and economically. Influencer marketing makes it even easier for them to achieve this goal. But there are some things that they should pay attention to when choosing influencers to work with. One of them is fake followers.
Influencer Marketing sector continues to grow day by day. So much so that the global spend in this sector is expected to be between $5B and $10 B in 2020.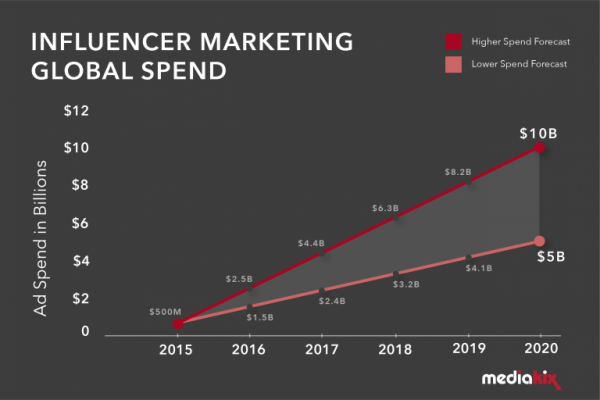 This highly profitable market, of course, motivates social media users who want to make money to become influencers. But we all know that this is not easy.
Many users who want to be influencers in a shorter time and without effort usually prefer some non-organic techniques such as buying fake followers/likes aiming to increase their visibility on social media and attract the attention of brands.
But if you work with such an influencer with fake followers, your results will most likely not satisfy you. These influencers can even damage your brand image.
So how can you prevent this? Here are three simple ways to tell if an influencer has fake followers:
1) Number Of Followers
It's not going to happen overnight to become an account followed by large audiences. This requires producing good content, effort and patience. When you put these three together, your number of followers will increase with an organic and regular acceleration. But fake followers cause sudden increases.
Social media platforms are quite good at detecting fake accounts, and so fake followers purchased by influencers will disappear after a while. And this causes a sudden drop in the number of followers.
Later, the influencer will most likely buy followers again. This cycle usually goes like this.
2) Follower Demographics
If you are not a world-famous person, people from different countries are probably not aware of your existence. The follower demographics of influencers, who aim to grow in inorganic ways, are generally quite irregular.
To understand this, you can request follower statistics from the influencer you plan to work with.
3) Low Social Media Engagement Rates
Another way to understand that an influencer has fake followers is to check his / her engagement rates.
For example, if your influencer has 2 million followers and receives 2000 likes + 40 comments per post, there are some things you need to suspect.
In addition, I recommend you to review the comments in detail. If there are dozens of comments like "Wow, great post!", the account owner may be buying fake followers/likes/comments.
Influencer Marketing is a big and profitable market. Thanks to Influencers, you can announce your services and products to a very large audience in minutes. But keep in mind that if you're working with an influencer with fake followers, your marketing budget will be wasted. Using these 3 simple methods, you can easily detect fake influencers.
We are waiting for your comments!
For more, visit our Mobile Marketing Blog.