Social media platforms, visited by billions of users every day, continue to take strict measures to prevent the spread of misinformation about the Coronavirus pandemic. Recently, Instagram banned a meme account with 14 million followers over a Coronavirus scam. Let's look at the details together.
Meme accounts are very popular recently, especially on Instagram. One of these accounts was @bestmemes which had almost 14 million followers. But @bestmemes recently posted a scam campaign post related to Coronavirus that Instagram didn't find funny. The account was banned after sharing fake screenshots that don't belong to Donald Trump and Barack Obama.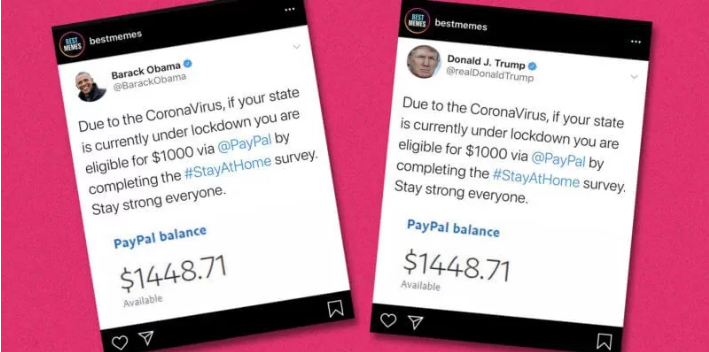 Followers were directed to a website link in the account's Bio section. When users clicked on the link, they were asked to share their email addresses and complete a survey consisting of 3 questions.
These fake screenshots removed from Instagram last Sunday. Speaking with Daily Dot, Facebook officials announced that the posts were removed because they violated the company's policy against misinformation.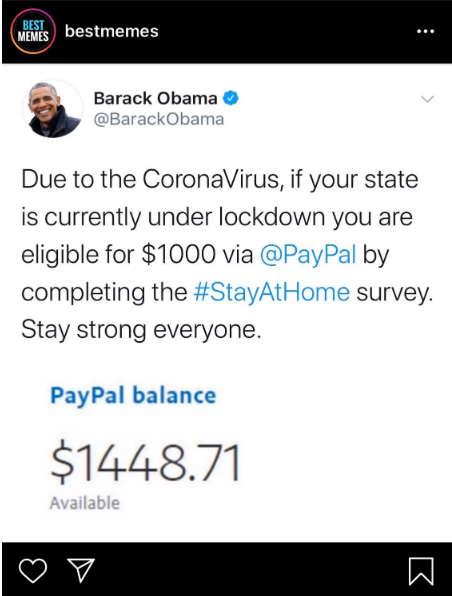 But in the same day, this fake screenshot was reshared on Instagram and soon liked by thousands of people. Later, Instagram removed this post again and the link in the bio was removed too.
And on Monday, the account was completely banned from Instagram!

What do you think? Don't forget to leave a comment and visit Mobile Marketing News for more!