According to the World Health Organization, as of March 31, the total number of COVID-19 cases has exceeded 750,000. In order not to increase this number further, people from all over the world are strongly recommended to stay at home. As a result, we can say that we are moving less now, and many users on social media say that they eat more. When these two come together, gaining weight is inevitable. But it is possible to prevent this by doing sports at home. If you want to have a more fit body while under quarantine, Home Workout app, one of the best fitness apps for Android, will help you a lot.
Let's start our article and examine the Home Workout application in detail.
Keep Fitness With Home Workout App
Used by more than 50 million Android users, the Home Workout app offers daily exercise routines with which you can work out all your muscles, such as your abdominal muscles, legs, arms, and chest. By the way, you don't need any equipment while performing these exercises that were designed by experts.
In addition to detailed videos and animations, the Home Workout app also offers graphics to view your progress. It automatically saves your workouts and provides graphs that show your weight trends. You can share your progress with your friends on social media.
If you want to use your spare time efficiently, we recommend you to check out this fitness app.
Let's take a look at the Google Play Store rankings of Home Workout.
App Rankings on Play Store
As of April 1, 2020, Home Workout's Google Play Store rankings are as follows: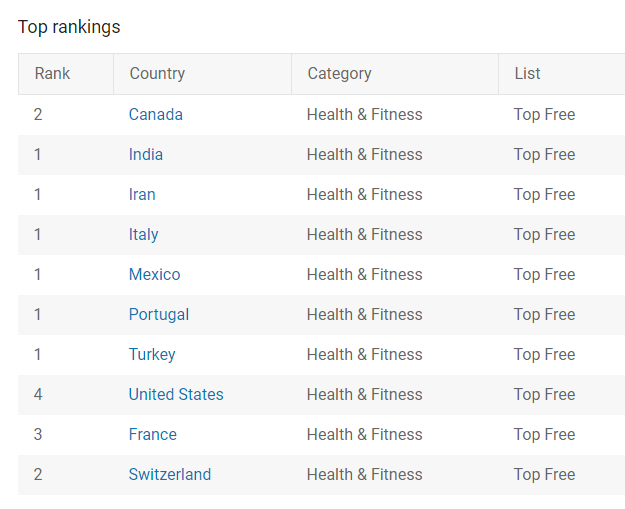 Home Workout is currently the number 1 app in the Health & Fitness / Top Free category in India, Iran, Italy, Mexico, Portugal and Turkey.
It is also the 2nd Fitness app in Canada and Switzerland, the 3rd in France and the 4th in the USA.
App Reviews
As of now, it has 916,000 app reviews on the Google Play Store, and the average of the ratings is 4.8

App Requirements
The size of the best Android fitness app of the day is 16M and requires Android 4.2 or up.
The app permissions you need to give are: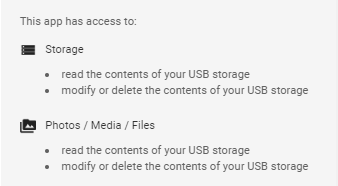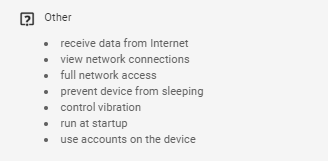 How To Download Home Workout App
If you want to include sports in your quarantine life and have a healthier body, you can download this application from the Google Play Store by clicking here.
You can check out the official website of Leap Fitness Group, the developer of the application, by clicking here.
Don't forget to share your comments with us and visit Hot Apps for more app reviews.