Covid-19 pandemic continues to spread and shape our daily lives. Billions of people staying at home are looking for activities to spend time and have fun. Today, we will introduce you to an app that can help you add entertainment to your quarantine life. The Houseparty app, which allows you to video chat with your friends, play games and share your screen with them, is currently the number 3 social networking app on the App Store. Let's start and examine it in detail.
What is the Houseparty App?
The Houseparty app offers you the opportunity to have fun with your friends virtually, even if you are not physically close to them. As you can see from its name, it helps users make a small Virtual House Party by offering them various activity opportunities that they can do in quarantine with the people they care about most.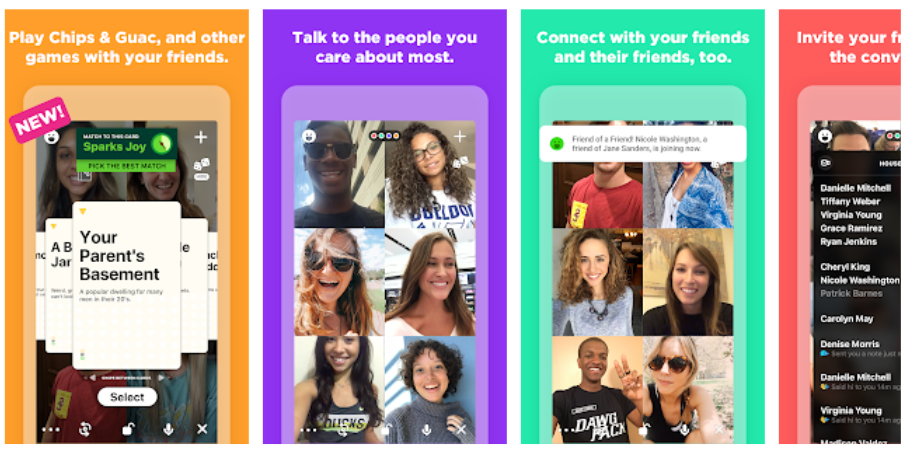 Using this social networking app, you can play games like Heads Up Chips & Guac with your friends, chat or video chat with them.
You can easily invite other friends to a conversation. Houseparty will also send you notifications when your friends are online, or send them when you are.
Let's take a look at the App Store numbers of this iOS social networking app.
App Store Rankings
According to Sensor Tower, its rankings in the United States, Canada, Germany, United Kingdom and Norway are as follows: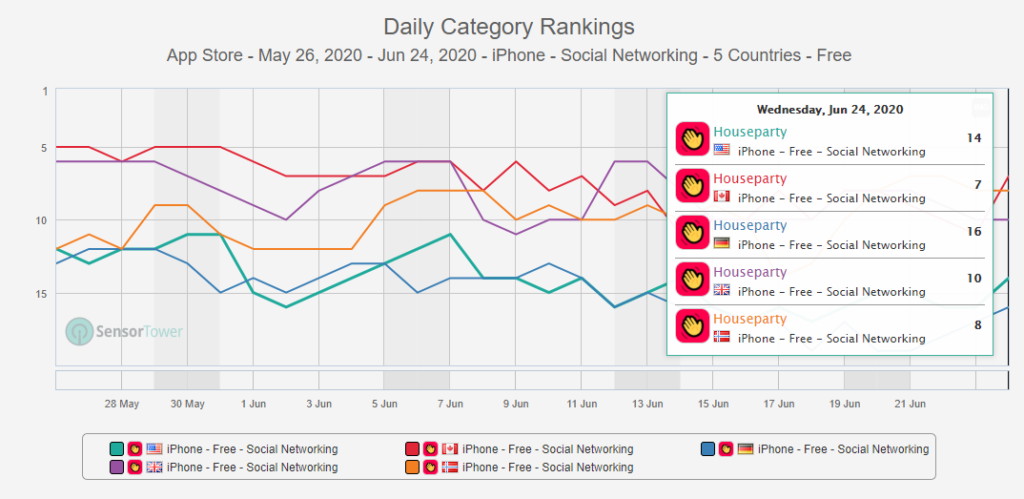 App Store Review & Ratings
As of June 24, HouseParty has 479.6K app ratings on the App Store. The average rating is 4.9. 🚀

iOS System Requirements
The size of the app is 135.9 MB. You can easily use it on your iPhone, iPad and iPod touch devices with iOS 10 and above.
How To Download Houseparty
You can download the Houseparty app directly from the App Store by clicking here.
Official Website: https://houseparty.com/

If you have used Houseparty, today's best social networking app for iOS, don't forget to share your comments with us.
Contact us to promote your mobile app and grow your audience.
For more reviews, visit our Hot Apps page.