Especially in these days, staying home instead of going out is very crucial for our health. As a result, millions of people are looking for ways to spend time at home. Many of them think playing mobile games is one of the easiest ways of doing it. As you know, every day, we choose the Android or iOS application of the day and introduce it to you. Today we will talk about one of the favourite games of Android users, Pou, developed by Zakeh. Let's get started!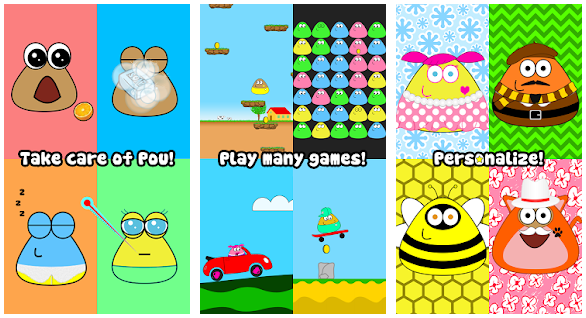 What is Pou?
Virtual babies were once quite popular. But it was a known fact that it started to lose its popularity. Then, Zakeh developed the Pou game allowing us to take care of our own alien pets. Pou was uploaded to the Google Play Store on August 23, 2012, and the popular Android game has been downloaded by 500 million users since then.
So, how to play Pou?
Pou needs us to be cute and clean. When you first open the game, you have a baby Pou. It grows up as you feed it. It will even get fat if you feed too much.
Your Pou needs to be fed regularly. You should also take it out and entertain. In the meantime, you should not forget to clean it.
There are many mini-games within the game. Pou is the star of all these mini-games. You can earn coins at the same time thanks to mini-games. With your coins, you can customize your Pou with various outfits, glasses, colourful eyes, various hairstyles
You can also make other Pou friends and play games with them.
In brief, we talked about what Pou is and how to play it. Now let's analyze its app rankings on the Google Play Store.
Pou App Rankings
Below are the top app rankings of the Pou game, by AppBrain.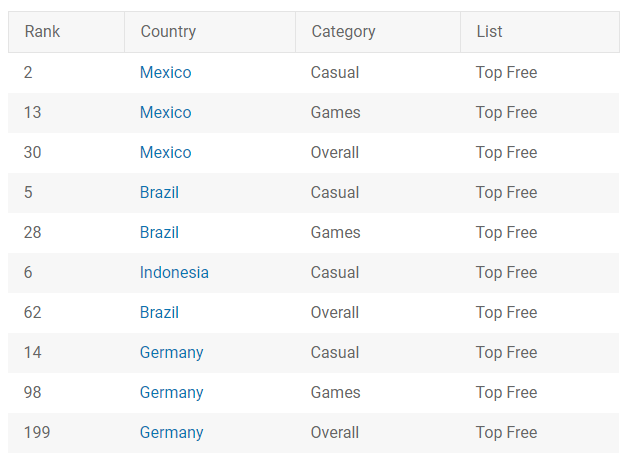 By looking at these figures, we can say that Pou is currently well-liked especially in Mexico, Brazil, Indonesia and Germany.
Now it is time to take a look at Pou's app reviews!
Pou App Ratings & Reviews
At this moment, Pou has 11,043,927 app reviews on Google Play.

The average rating of Pou is 4.4.
App Requirements of Pou
The size of Pou is 24M. It requires Android 4.0 and up.
The app is free but contains ads and offers in-app purchases.
How To Download Pou
Do you want to download Pou from Google Play Store and start playing it? Here you are! 
Please don't forget to share your comments with us if you've played Pou before.
And visit MMR for more!