Hello everyone, it's Sophie from Mobile Marketing Reads. Every day, we pick a trending Android or an iOS app and introduce it to you and today we're going to be talking about an Android app called Shpock – Sell Fast & Earn Cash. Your Marketplace which is now one of the most popular shopping apps on Google Play in various countries such as the United Kingdom, Italy, Germany, Netherlands and more. Let's begin and examine the best shopping app of the day in detail.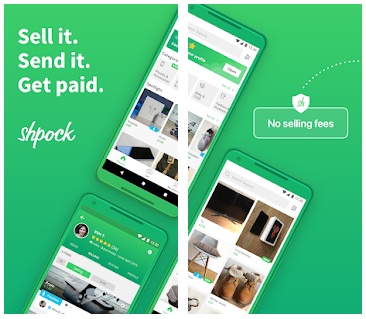 What is Shpock?
If you're interested in online shopping, you've probably heard of the Shpock app before. This trending shopping app has more than 10 million app downloads on the Play Store and enables its users to buy and sell very easily. Using this app, you can find good deals or make money out of your items. And unlike most of the shopping applications in the industry, Shpock app doesn't require selling fees.
Now that we've briefly talked about what Shpock is, it's time for the app rankings!
App Rankings
Below, you can see the app rankings of the Shpock app, provided by AppBrain. Remember that these numbers are valid for March 6th and may change later.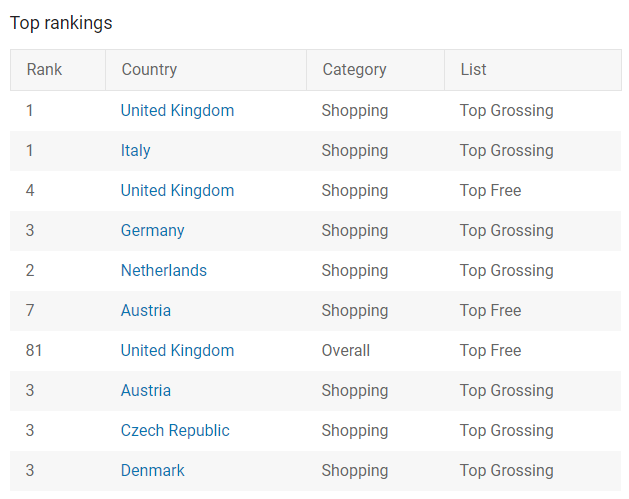 As you can see, the Sphock app is being widely used in the United Kingdom, Italy, Germany, Netherlands, Austria, Czech Republic and Denmark.
Let's see what users in these countries think about the Shpock app.
App Reviews & Ratings
As of the moment, the Shpock app has 394,058 app ratings on the Play Store.

The average app rating is 4.1 out of 5.
App Requirements
The system requirements and the size of Shpock vary with device. 
How To Download Shpock
Click here to download Shpock from the Google Play Store.
If you need further info, you can visit Shpock.com
Don't forget to leave a comment below if you have used this shopping app before and visit Hot Apps for more apps like this one.