Social media platforms continue to improve themselves every day. Facebook, which is one of the most popular social media platforms and has billions of users, is allegedly testing a new feature that will enable users to share Facebook Stories to Instagram. Users can share their Instagram Stories to their Facebook accounts, but the opposite wasn't possible. 
Instagram stories are one of the platform's most used features. Being aware of this, Facebook added this feature to its platform to increase user interaction statistics and users can directly share their Instagram stories on their Facebook accounts. Now the company is testing a feature that will enable its users to do the opposite.
Jane Manchun Wong shared a screenshot of the alleged feature on his Twitter account. Although the details are not very clear at the moment, the screenshot gives us important tips.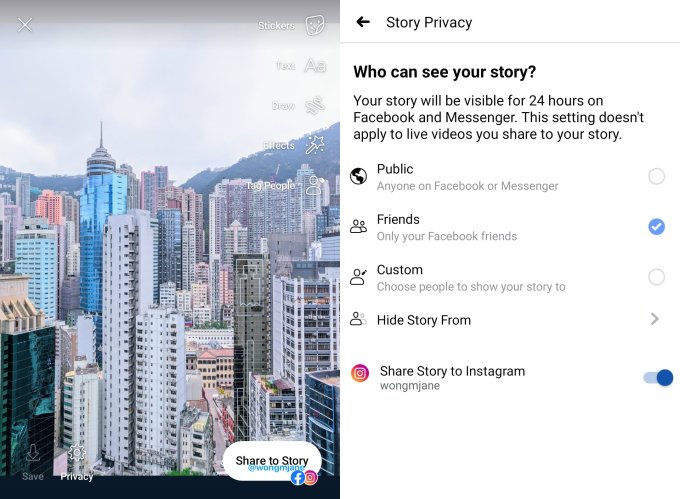 After Jane's tweet, a Facebook official speaking to TechCrunch confirmed that the feature is currently being tested. It is not yet clear when the Share Story to Instagram button will be available to all users.
What do you think about the new feature that will make it possible to share Facebook Stories to Instagram? Let us know.
Check out our Mobile Marketing News for more.