Instagram is testing a new feature that will provide great convenience to users who find it hard to find what they're looking for in their stream. With the new feature, Instagram will show users who to unfollow!

A new Instagram feature discovered by app researcher Jane Manchun Wong, who is very famous for discovering new features of social media platforms, will allow you to group the accounts you follow and make it easier to manage them.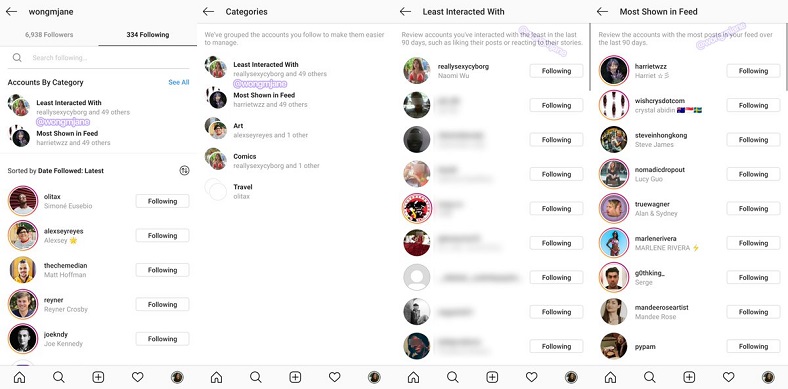 The new Instagram feature will allow you to categorize all accounts into several categories. For example, you'll be able to display profiles that you interact the least or the ones you interact the most You will also be able to group art or travel posts into one category.

This will make it easy for you to browse all the accounts you follow. If there are accounts you don't want to see, just click the "Unfollow" button next to their name to remove them from your account. Let's note that the new Instagram feature is currently in the testing phase and its future isn't clear yet.