Spotify is today's one of the most preferred digital music platforms and it is constantly working to improve the user experience. Now, Spotify is allegedly working on a ''Hey Spotify'' voice activation feature according to Jane Manchun Wong, who is known for announcing new features of social media platforms in advance.
Reverse Engineer Jane Manchun Wong, who is very famous for announcing the features tested by social media apps in advance, claimed that Spotify is currently working on a Hey Spotify! voice activation feature.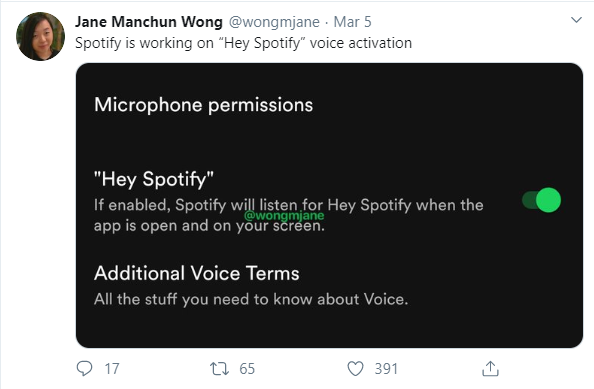 It will be really good to see Spotify with its own voice assistant feature because sometimes it is a very difficult task to use the app especially for people who drive.
It is not yet clear when the new feature will be available. What do you think?
For more, visit our Mobile Marketing News page.