Sometimes we need a tool to plan our day completely, sometimes to remember something that comes to mind, and sometimes to take note of an important task that we should not forget. Until a few years ago, the way to do this was to write on a piece of paper or carry a notebook with us. However, now there are smartphones that are always with us and to do list apps specifically developed for these devices.
Over time, to-do list apps have evolved considerably in terms of the features and user experience they offer. What we can expect from a good to-do list app today includes advanced features such as voice input and useful home screen widgets.
In this article, we've put together the best to do list apps for Android for those who want to use apps instead of traditional paper or notebook.
---
Also Read: The Best To Do List Apps for iPhone
---
The Best To Do List Apps for Android
Todoist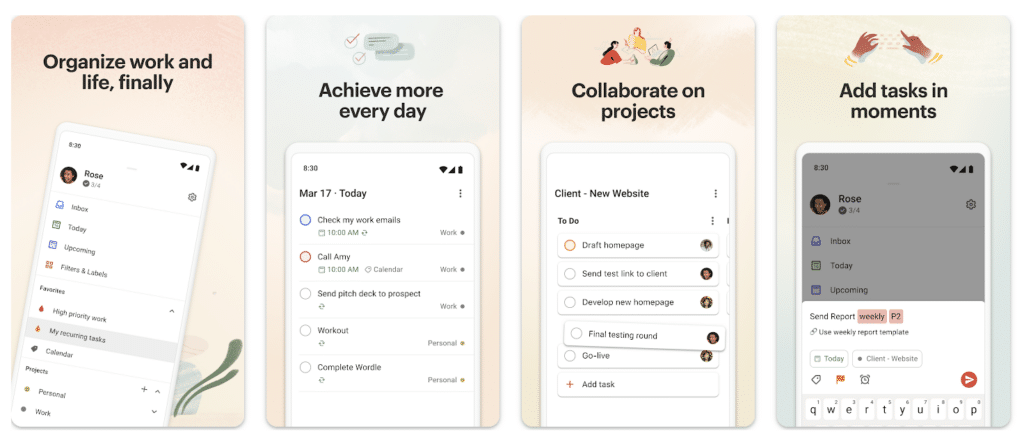 Price: Free / 28.99 per year
Used by more than 30 million people worldwide, Todoist is the first on our list of the best to do list apps for Android. It allows users to capture, organize, and prioritize tasks quickly, add reminders and deadlines to remember them, and track processes with personalized productivity trends. 
Having integrations with Gmail, Google Calendar, Slack, Amazon Alexa and more, Todoist lets you stay organized from all your devices and through almost all the tools you actively use.
SplenDO – To Do List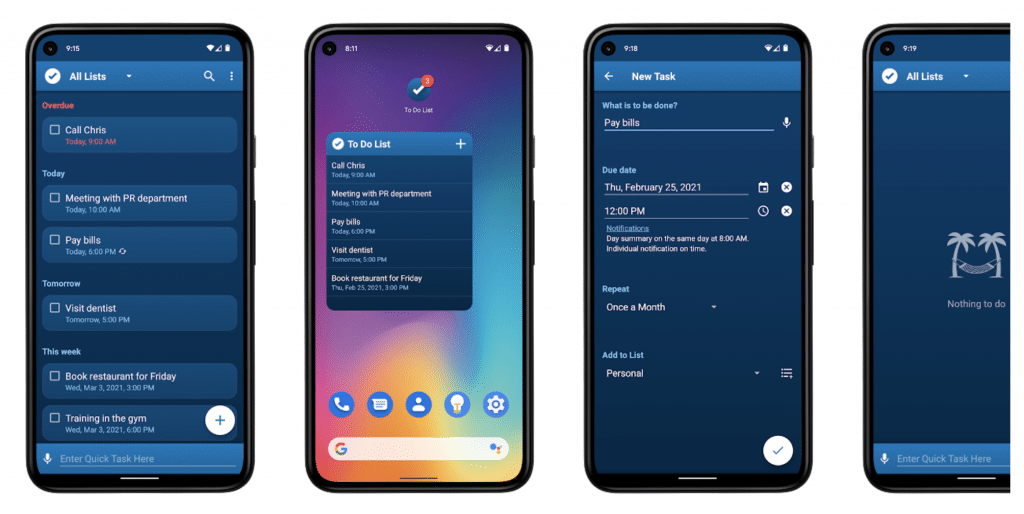 Price: Free / $2.99
Downloaded by over 10 million users on Google Play, SplenDO is one of the best to do list apps for Android, with features such as adding tasks via voice input, home screen widgets, synching with Google Tasks, task grouping, and smart notifications. The app also supports tasks without deadlines, all-day tasks, and tasks at a specific time of day. It is ideal for the ones looking for a simple to-do list app for everyday use. 
---
Also Read: The Best Wear OS Apps for Your Smartwatch
---
Remember The Milk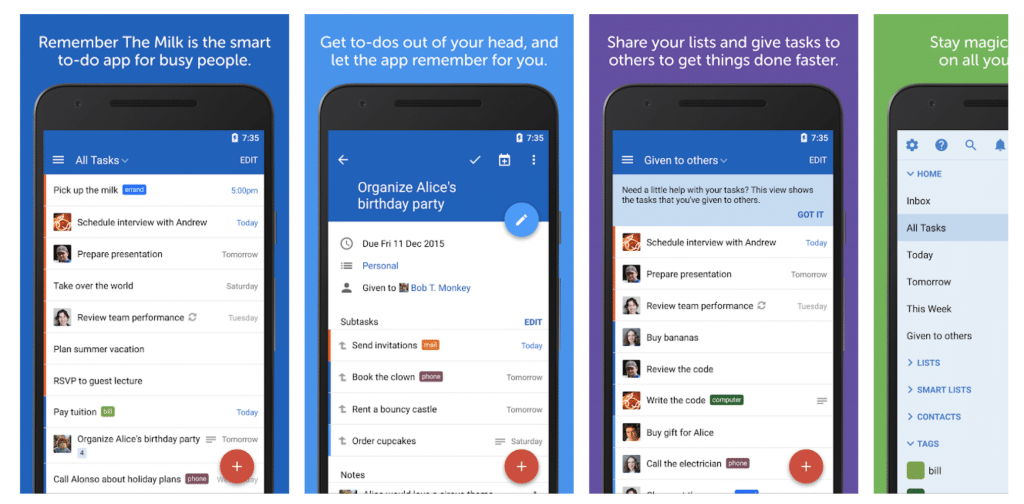 Price: Free
One of the oldest on our list of the best to do list apps for Android, Remember The Milk is a super simple-to-use app that lets you easily organize and complete all your to-dos.
One of the biggest advantages of the app, which has a very simple and innovative interface, is that it integrates with Google Calendar, Outlook and Gmail. If you are looking for an app that is simple to use but with plenty of features, this might be the right option for you.
Remember The Milk on Google Play
Microsoft To Do
Price: Free
If you are looking for the best free to do list app for Android, Microsoft To Do might be what you are looking for. The app, where you can do many things from shopping lists to creating a task list, from taking notes to planning an event, gathers all the productivity tools you need to stay organized and manage your day. 
Microsoft To Do also allows you to set one-time or recurring reminders, share your to-do list with the people you want, and add notes to your tasks so you don't forget them.
Microsoft To Do on Google Play
---
Also Read: The Best Reminder Apps for iOS and Android
---
Tasks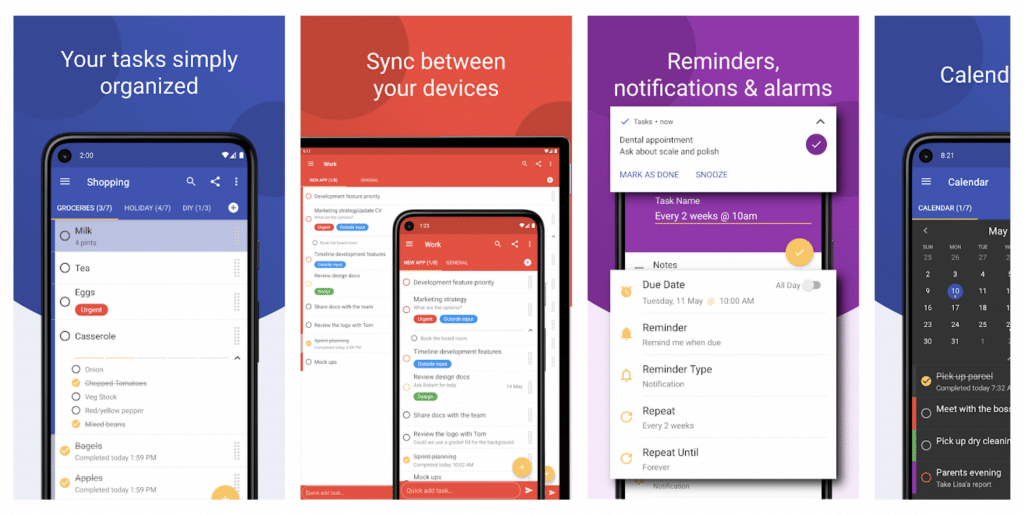 Price: Free / $1.49
Standing out with its simplicity and ease of use, Tasks allows you to create and organize your tasks, set alarms and reminders for each task, and see your tasks on a calendar view. Offering a home screen widget, Tasks also allows you to set the theme according to your taste with its personalization features.
Whether you're building a project list or a shopping list, with Tasks you can create powerful lists, color them, and then manage them with intuitive gestures like drag and drop to re-prioritize or swipe to delete.
Memorigi
Price: Free
Next on our list of the best to do apps for Android is Memorigi, which has a material design and offers features like cloud synchronization, reminders, and reading tasks aloud. Memorigi, which can also be used as a reminder app or a calendar, allows you to create grocery and shopping lists, chores lists, birthdays lists, and much more. 
It is quite easy to use once you get used to it, although the app itself takes some getting used to. The free version has almost all the features you need but if you need extra features, you can find it in the monthly subscription package which costs $3.99.
---
Also Read: The Best App Locks for Android to Use in 2023
---
LifeRPG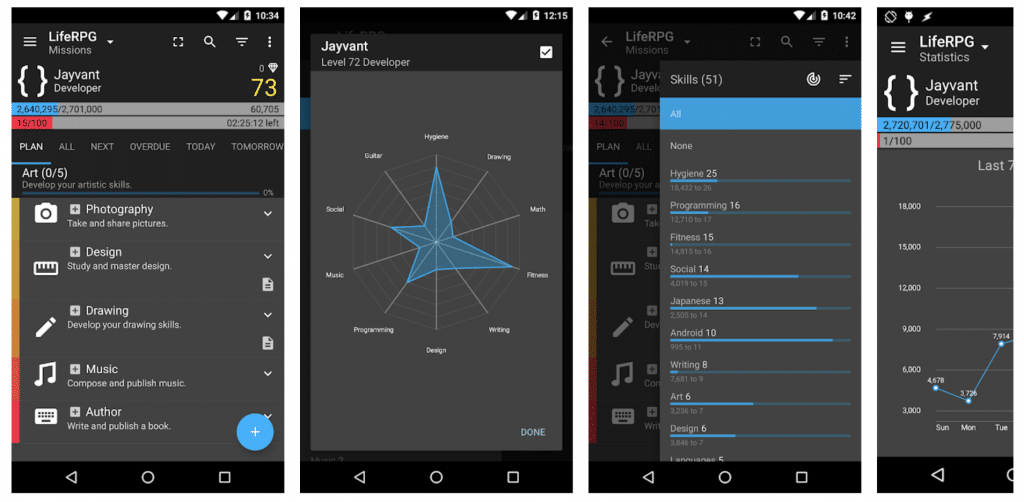 Price: Free
LifeRPG is a free, different, and fun productivity app that presents things like a game and keeps you motivated. With the scoring system, you can improve your positive habits and give up the negative ones by doing what you need to do and earning points.
You can add as many tasks as you want in the app, set due dates and repetitions to these tasks, and add notification reminders. In LifeRPG, you can also add estimated durations to missions and sort them by duration.
Any.do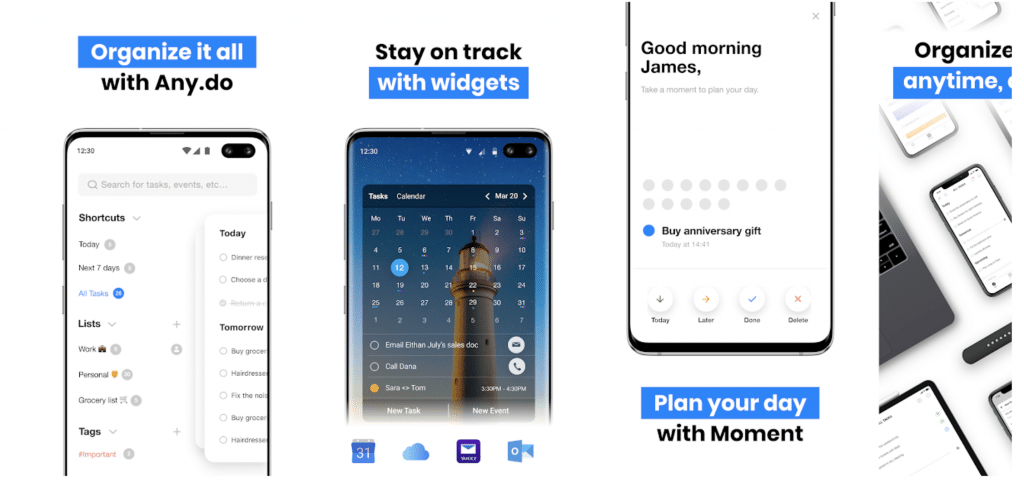 Price: Free / $2.99 per month / $26.99 per year
Last in our list of the best to do list apps for Android, Any.do, a very comprehensive productivity app that offers everything you need from a to do list app. Using the app, you can keep all your to do list, tasks, reminders, notes, calendar & agenda always in sync so you'll never forget a thing. It also allows you to set location and voice reminders as well as one-time and recurring reminders.
Allowing you to share your to do lists with people you want, Any.do has synchronization with almost all popular calendar event tools including Google Calendar, Facebook events, and Outlook calendar.