If you have started using an android device, you may want to take advantage of the android apps to get the maximum efficiency from your device, in many ways. There are about 3 million apps on Google Play, and according to AppBrain, about 14% of these apps are of low quality.
Thousands of Android apps are added every month, which means that whatever your need is, there are hundreds of apps on Google Play to meet that need.
In this article, we have brought together the best free apps for android that will meet your different needs and you can download for free on the Play Store. Before going into the details, you can also take a look at the "best android apps" series in different titles created by our editors.
Top 10 Must-Have Android Apps (February 2021)
The 5 Best Android Racing Games (2021)
The 4 Best Voice Changer Apps for Android (2021)
The 15 Best Offline Games for Android (2021)
The 6 Best MOBA Games for Android (2021)
The 10 best Android apps you can download for free
BGN Launcher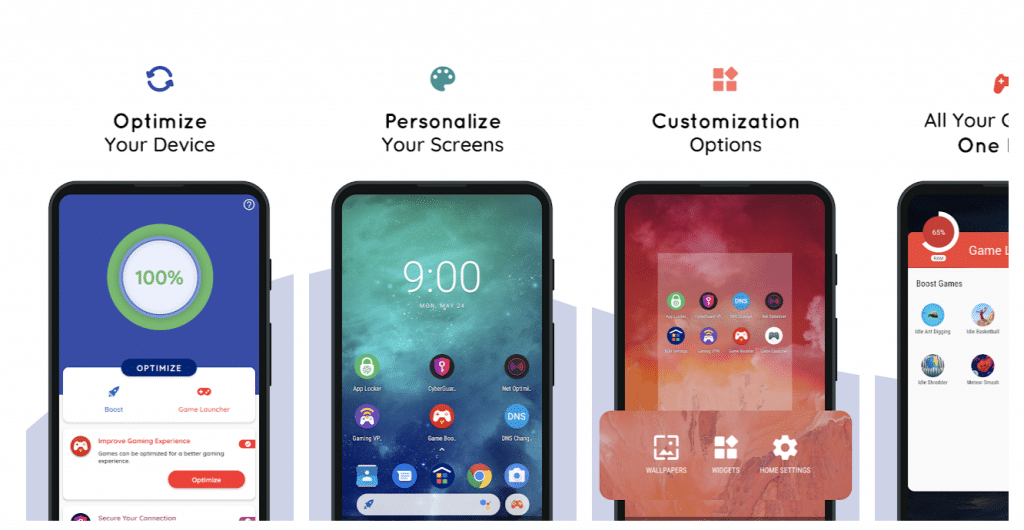 If you want to customize and optimize your Android device and include more different features in the interface to organize and interact with your apps, BGN Launcher is one of the best launcher apps you can find on the Play Store.
Inspired by the design of Pixel and Stock Android, the launcher app allows you to build a unique home screen experience of your own with features including light, dark, or automatic theme based on your wallpaper, app editing, gesture & action customization, and static & dynamic shortcuts.
Using BGN Launcher, you can also lock your apps with password, fasten and clean your device in order to improve and optimize your game and app experience, and play games faster and smoother.
Google Play: Store Link
ZEDGE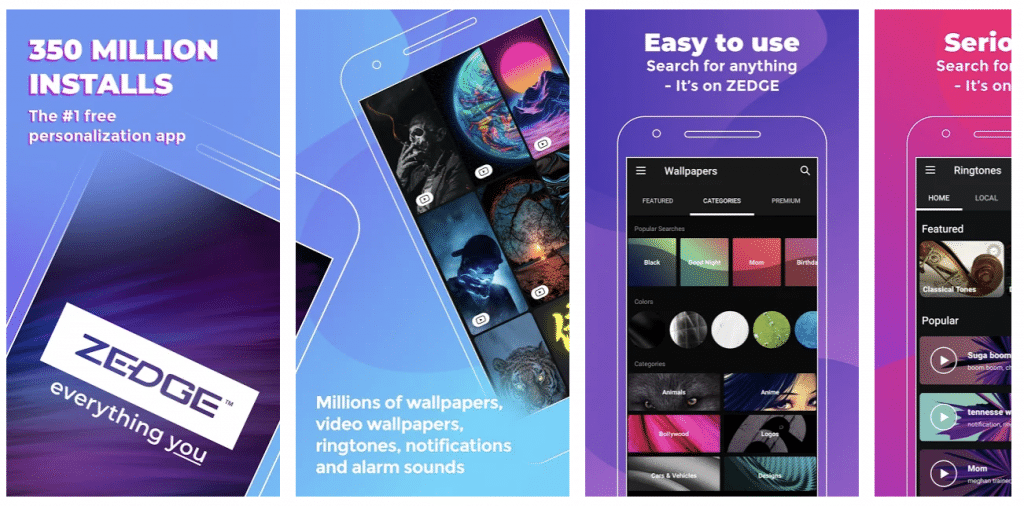 If you want to start by personalizing your android device, Zedge is one of the most popular customization apps you can find on Google Play, with more than 30 million active users and 436 million downloads.
The android app you can download for free offers millions of free ringtones, notifications, HD wallpapers and icons to make your device unique. The most important factor in choosing Zedge is its rich library of ringtones, notification and alarm tones as free or premium content from top tier content creators. You can find great sound effects, songs and other content for such things.
Also, if you have something you want to share, you can upload it yourself to Zedge to put them in front of millions of active users and to sell your art.
Google Play: Store Link
Podcast Addict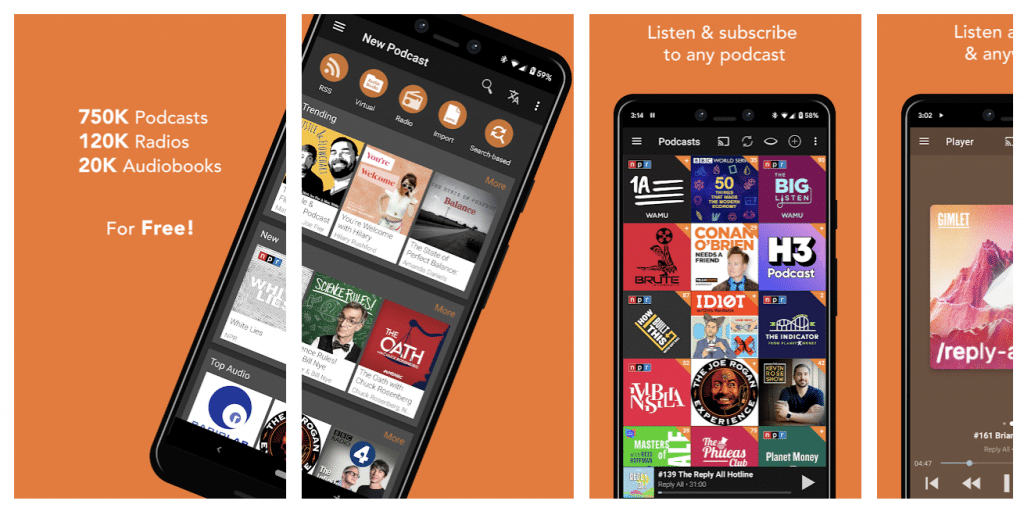 If you think that one of the must-have free apps for your android device should be a podcast app, you can give Podcast Addict a try.
With the Podcast Addict app, which is one of the most popular free and functional podcast apps for Android users with more than 10 million downloads, you can reach 2 million podcasts with more than 50 million episodes, use radio channels, review thousands of audiobooks and benefit from YouTube.
This free android app also has speaker support, so you can listen to the content you want at high volume. The Podcast Addict app is especially popular with its support for video podcasts.
Google Play: Store Link
---
Also read: The 5 Best Podcast Apps
---
Telegram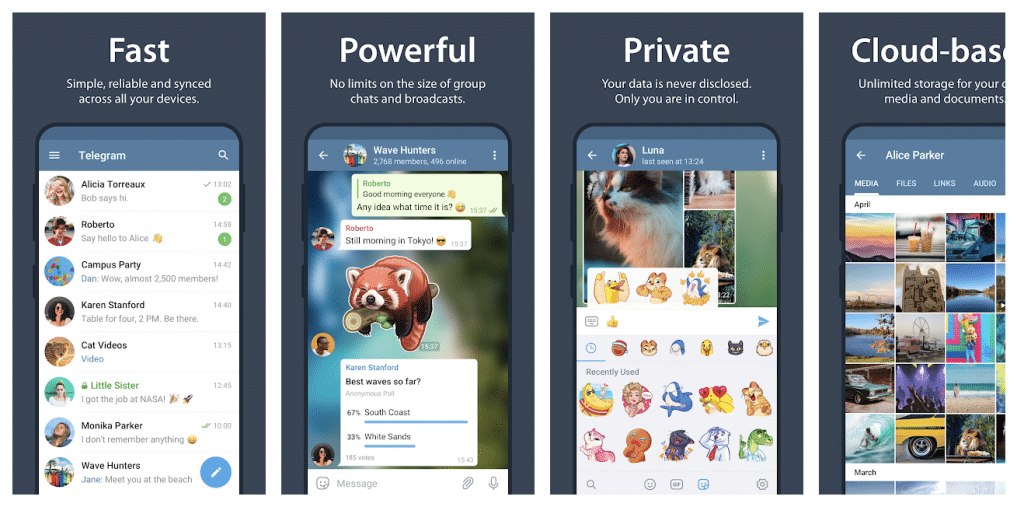 Another app you will need on your Android device is a secure messaging app. If you're looking for a safe and free messaging app, Telegram is one of the best with millions of users.
The cloud-based secure messaging app runs on various platforms. It has the feature of showing a double check mark when a message is sent to someone as in WhatsApp.
By default, the app uses end-to-end encryption for voice calls, ensuring that no one can listen to your calls. However, encryption applied to messages must be turned on manually so that it does not take up much storage space.
Telegram also offers the ability to automatically delete messages after a specified period of time. It also supports media files sharing.
Google Play: Store Link
Google News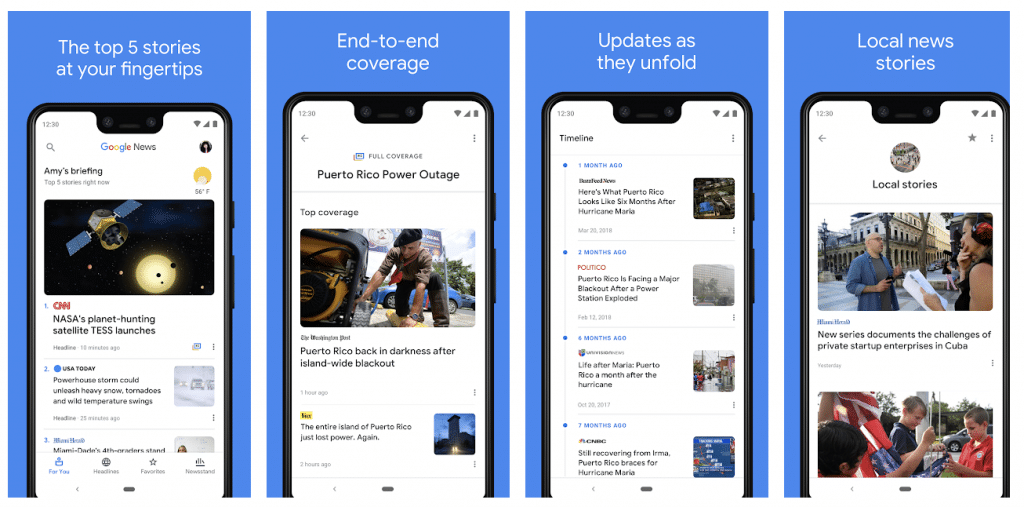 As the most popular news aggregator app with more than 1 billion downloads, when you open Google News, it lists the most popular and personalized news for you. When you hover over the news you want to read, you are directed to the site where the news is published.
In addition, with the Google News app, you can follow news sources, local news and save news to read later. It also allows you to be informed on how a story is reported from a variety of sources to let you keep up with different perspectives. If you want to keep up with the latest news through your phone, Google News is one of the best free apps for Android.
In addition to keeping up with the breaking local or global news, you can subscribe to your favorite magazines using Google News and access their content easily through the app.
Google Play: Store Link
Google Assistant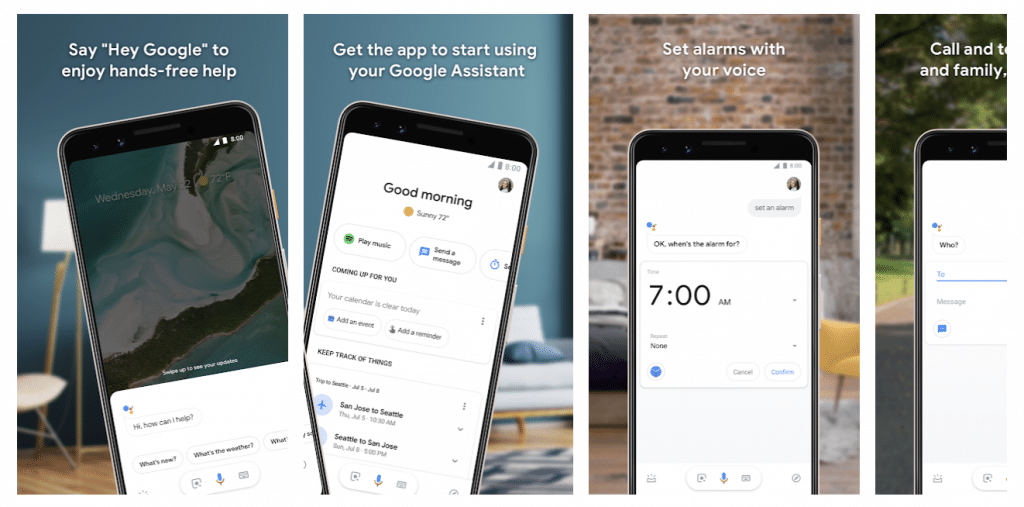 If you are good with virtual assistants, Google Assistant is another free app you can use on your Android device. Using Google Assistant, you can play music on Spotify, call, text, and email to your contacts, get instant information about the traffic and get quick directions and local information.
By just starting with "Hey Google", you can also schedule and manage your calendar, set alarms and get reminders for your daily-to dos like "Remind me to drink water every morning".
Last but not least, you can ask questions to search the web and get quick answers. It is very easy with Google Assistant to learn how much $10 is in euros.
Google Play: Store Link
LastPass
LastPass is a well-known password manager app that provides tons of features in its free plans including allowing you to store unlimited passwords, using autofill and multi-device sync features. In addition to passwords; It can hold all kinds of different types of data, such as credit cards, bank details, and IDs.
Using LastPass, your passwords will automatically fill in for you as you visit sites and apps, so you never need to remember them again. The only thing you should remember is your LastPass master password.
There is also a comprehensive organizational system with folders meaning you can customize the data storage experience as much as you want.
To keep your passwords safe, LastPass is a free Android app that is a must-have on your phone and offers paid packages as well.
Google Play: Store Link
1Weather
1 Weather is considered by CNN as the best weather app for Android and it is one of the most interactive apps available on the Google Play Store.
Major natural and man-made disasters such as earthquakes, hurricanes, fires and blizzards can be tracked on live radar. 1Weather also provides accurate forecasts of temperature and precipitation, with hourly chances of rain and snow, and storm tracker.
The free app also provides more than 10 customizable widgets to let you track weather from your homescreen.
Google Play: Store Link
GBoard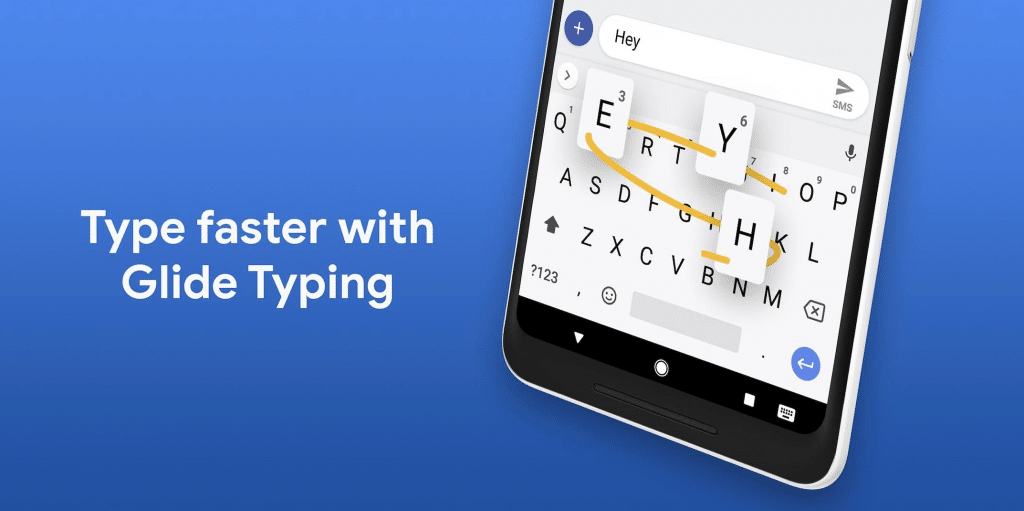 If you want to enhance your keyboard experience on your device, another app you can consider downloading from the play store for free is GBoard, a comprehensive keyboard app that will allow you to type speedly and accurately.
GBoard offers different typing options including glide typing where you can slide finger from letter to letter, voice typing, handwriting, and multilingual typing. You can also search for emojis and GIFs through the app. Supporting hundreds of languages including Arabic, Chinese, and Portugues, GBoard also allows you to translate as you type in the keyboard through Google Translate.
Google Play: Store Link
---
Also read: The 8 Best Android Keyboards (2021)
---
TickTick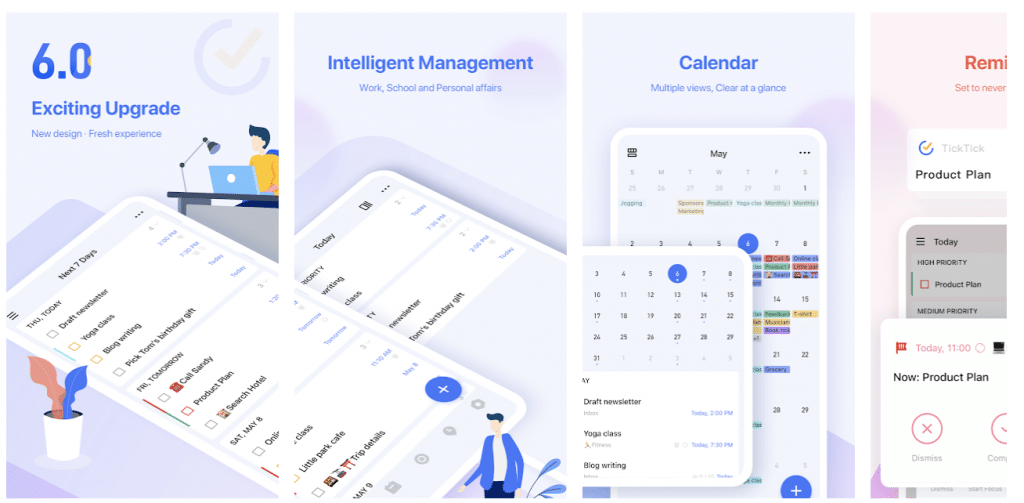 At the end of our "Best Free Apps for Android" list is TickTick, a to-do list app that will increase your productivity in your business and daily life during the day.
Featured by The Verge and MakeUseOf as the best to-do list app for Android, TickTick lets you manage your tasks (creating tasks and notes), schedule your time, remind your deadlines (instant reminder creation), track your habits, and organize your work and life at home.
Using TickTick, you can also share your lists and assign goals to collaborate with friends, family, and colleagues.

Google Play: Store Link