Google Play Store, which hosts millions of apps, continues to grow by adding new applications every day. So how can we find the best among these apps? It will take your time to find the best apps and take a look at them one by one. No matter what kind of app you are looking for without getting confused, reading our article will provide you with the must-have apps with their main features.
Here is the list of top 10 must-have Android apps you would want to have on your Android device.
LastPass
LastPass is one of the best mobile apps for password security and it is certainly one of the must-have android apps.
The basic logic of LastPass is based on the permissions you give from your device after installation and keeping and protecting your passwords with a "master" password you create afterwards.
With your master password, you can access your passwords wherever you go, from any browser or instantly from your android device, and automatically enter the platform you want thanks to the app. Another advantage of LastPass is that it can review your current passwords, report your security situation and change your passwords if you approve.
LastPass has an extremely high security level. First of all, it cannot access, monitor, or sell any data stored in your LastPass account. LastPass encrypts and decrypts all data at the device level. So even LastPass can't access your passwords or login credentials. All data is protected with AES 256 bit encryption. This encryption method is also used by high security institutions such as banks and the military.
LastPass also offers two-factor authentication options, such as confirming login via email on new devices. This prevents anyone from accessing your passwords from a different device, even if they have your Master Password.
LastPass also supports various multi-factor authentication (MFA) options such as Duo Security, Google Authenticator and YubiKey for increased security. MFA apps generate one-time codes that you must use in addition to your Master Password to log into your LastPass account. This feature makes your LastPass data difficult to access even if someone has your Master Password.
Although LastPass usually works smoothly, one of its deficiencies is that it tries to save the incoming messages as a single SMS password while keeping bank passwords, or it sometimes causes problems with its interface when organizing multiple accounts. Another problem is that the "master" password it wanted suddenly slows down your work. But these do not cause any problems with the use of the app in daily life.
Google Play: Store Link
Google News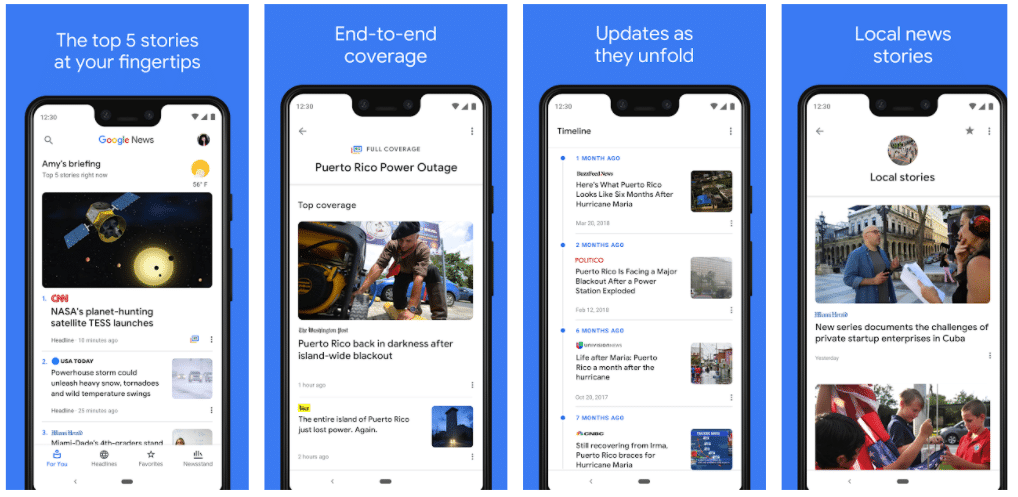 Google News is a news service created by Google to deliver approved news content with quality guidelines to users and complies. The service, which was first launced for computer users in 2002, was made compatible with tablets and mobile devices in 2006 with the emergence of the mobile usage trend. Thanks to Google News, which has tens of thousands of sources, news content is delivered to internet users by verified websites in the fastest way.
The news app offers the most read news from all your favorite topics and sources in one place. You can dive deep into science, entertainment, fashion, sports, finance, or any subject you care about.
With the "All Related News" feature, you can have information about how a news is covered in different sources. With a single tap, you can view the timeline of news from different sources covering the latest headlines, videos, local news reports, FAQs, news analysis, social commentary, and events over time.
Google News also provides a tab that offers an unfiltered view of the most read and breaking news articles from around the world. There are also other sections where you can find out news in different fields such as technology news, business news, travel news, national and international news, and health.
Google Play: Store Link
Shazam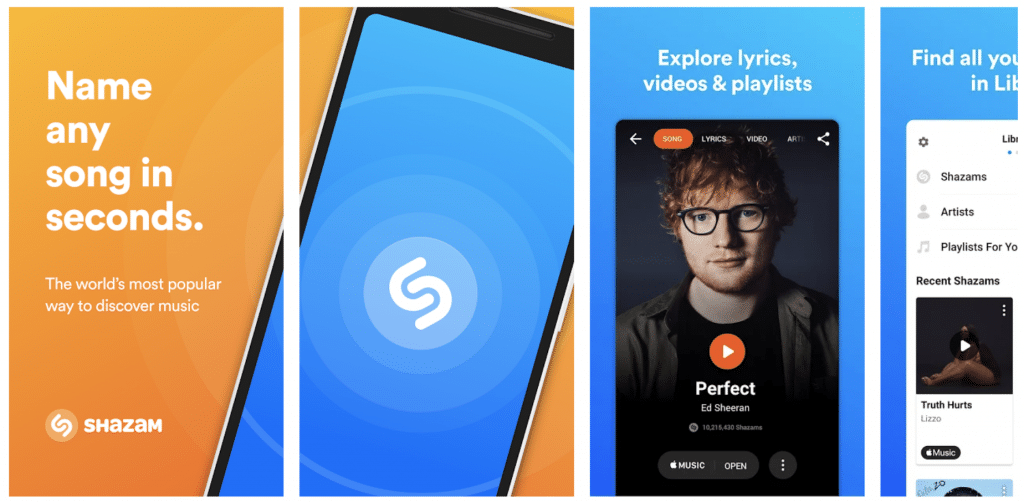 With the Shazam app, it is possible to learn the name of any music playing in your environment. The app which is used to name songs was founded in 1999 by Philip Inghelbrecht, Avery Wang, Chris Barton and Dhiraj Mukherjee. Apple bought Shazam Entertainment on September 24, 2018 for $ 400 million.
The app is not only limited to song identification. It also offers the possibility to add the songs you like to your Spotify lists. The app, which also displays the lyrics, is also compatible with Android Wear.
---
Also read: The 10 Best Music Streaming Apps (2020)
---
The app lets you know popular songs in the world with real-time charts it lists. If you want to discover new tracks, you can browse the recommended music.
You can connect your Facebook account to the application and keep tabs on songs shared by your friends. You can also share the music you discover on WhatsApp, Twitter, Facebook or any other social network.
You can use Shazam's visual recognition feature to purchase concert tickets for your favorite artists by tapping the camera mark on Shazam magazine or posters. Then the relevant details will appear on the screen.
You can download and use the Shazam app for free. However, if you want to avoid ads while using the app, you can switch to Encore, the paid version of the app.
Google Play: Store Link
PicsArt
If you want to edit your photos and make small photoshop and you are looking for a photo editing application for this process, PicsArt is a must-have android app for you.
The main purpose of the photo editing app works with the logic of cropping and editing, but when you really dig deeper, you will understand that it has much more beautiful and useful features as you use it.
---
Also read: The 5 Best Alternatives to Photoshop for Photo Editing
---
To use the PicsArt app, you first need to create a PicsArt account or sign in with one of your Facebook or Google accounts. After passing this stage, you can start editing your photos with the application.
With PicsArt, you can take advantage of the following features:
Collage maker
Photo editor: Cut, crop, stretch, clone, add text and adjust curves
Artistic photo filters
Frames
Backgrounds
Talking balloons and stickers
Professional drawing thanks to editable brushes and layers with PicsArt Draw
Even if you have not had any experience with a photo editor before, you can easily use the features as you wish, thanks to the interface of the application.
Google Play: Store Link
IFTTT
IFTTT stands for "If This, Then That". IFTTT is both a website and a mobile application. It is a free way to do more with hundreds of apps and devices you love, such as Twitter, Dropbox, Evernote, Nest, Fitbit, Amazon Alexa, and Google Assistant.
With IFTTT, you can connect all of your "services" to automatically complete your tasks. There are countless ways you can connect all your services. These resulting combinations are called "Applets". Applets are also known as small java apps.
Main Features
Control everything around you with your voice and Amazon Alexa or Google Assistant
Stay informed about what's happening from publications like The New York Times and ProPublica
Always stay prepared for the weather with custom daily forecast notifications
Message roommates when you're near the local grocery
Get an alert as soon as there's a new Craigslist listing that matches you search
Stay safe with automated and intelligent home security alerts
Streamline your social media
Back up and share your Android photos automatically
Back up important files, photos, and contacts to cloud-storage solutions, such as Dropbox or Google Drive
Set your home thermostat to an optimal temperature when you arrive home
Post all your Instagrams as Twitter photos or Pinterest pins
Trigger events based on your current location
Google Play: Store Link
Google Pay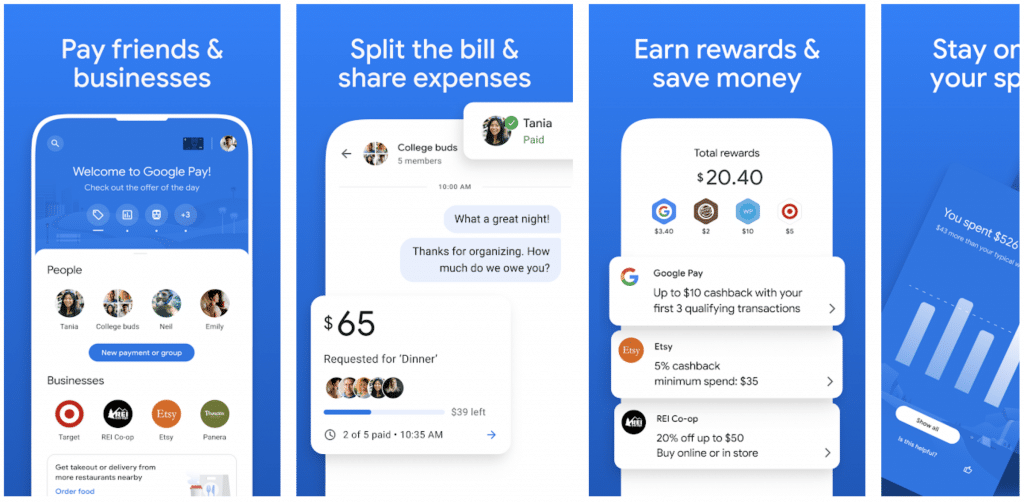 Google Pay is a payment app that allows you to make secure and fast payments on your favorite places, send and receive money instantly, and earn rewards for everyday payments.
The payment app lets you send money to a friend or start a group to split expenses. It will help you do the math and keep track of who's paid.
You can add all your credit and debit cards, transit passes, and more to your phone for quick access.
Using the app, you can also get insights on your spending patterns and where you can save money. You can also sync accounts to check your balance and spending across all of your linked accounts.
Google Play: Store Link
Otter Voice Meeting Notes
Otter.ai listens to spoken words instantly and converts them into text. In this way, you can both listen to the meeting and record all speeches to the letter.
Otter.ai was developed by a team of formerly AISense, Google, Yahoo, Facebook, MIT, Stanford, Duke and Cambridge. To use Otter.ai, which has both iOS and Android apps, you first need to create an account by using your email address, as well as log in to the platform with your Google, Microsoft or Apple accounts. Otter.ai already offers many required features for free, but there is also a premium subscription option on the platform.
---
Also read: The 10 Best Note Taking Apps (2020)
---
While 600 minutes are allowed per month for a free account, this number increases to 6 thousand minutes for premium subscription. When you use the premium subscription, you can convert audio files and even forward them to Dropbox.
If you are going to use Otter.ai individually, the free version will be more than enough.
When you integrate the application into your calendar, it defines all your meetings, so you don't have to create a new title for that meeting. All records created in the application can be copied and pasted, edited and shared with others.
Google Play: Store Link
Google Maps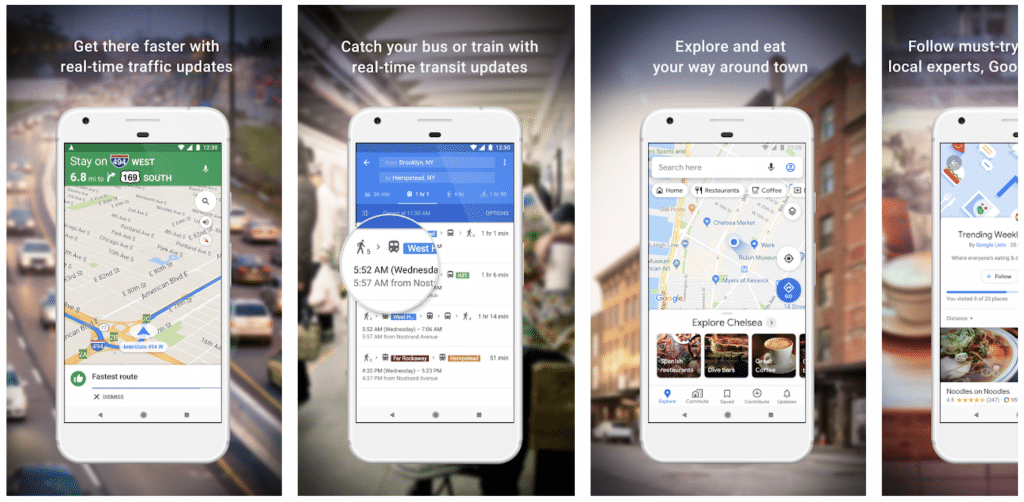 With hundreds of millions of businesses and places on Google Maps' maps covering 220 countries and regions, you can travel faster and easier. Using the app, wherever you are in the world, you can get real-time GPS navigation, traffic and transit information, find out where to eat, drink and go, and explore local neighborhoods.
With hundreds of millions of businesses and places on Google Maps' maps covering 220 countries and regions, you can travel faster and easier. Using the app, wherever you are in the world, you can get real-time GPS navigation, traffic and transit information, find out where to eat, drink and go, and explore local neighborhoods.
---
Also read: The 7 Best Road Trip Apps (2020)
---
Google Maps allows you to navigate without traffic thanks to real-time ETAs and traffic conditions, not to miss buses and trains, anf save time with automatic new route drawing based on live traffic, incidents and road closures.
Using Google Maps, you can also download maps to search and navigate without an internet connection.
Google Play: Store Link
Hulu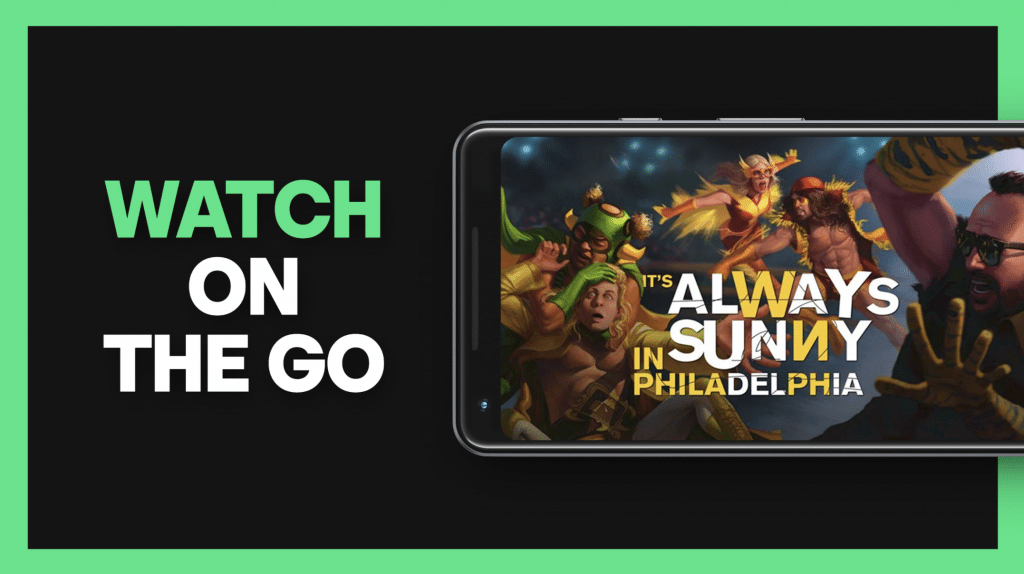 Hulu is an on-demand video service that streams popular TV shows in the US and Japan. Co-owned by the Walt Disney Company and Comcast, Hulu primarily focuses on original TV shows, movies, series and documentaries. Allowing you to personalize your viewing experiences, it has monthly subscription packages.
Unlike cable TV, Hulu subscription does not contain any conditions that may burden you, such as hidden fees, device rental fees. You have the opportunity to watch Hulu whenever you want at home, outside or in your car. On October 7, 2019, offline watch feature was added to Hulu. Users can download up to 40 different series from 5 different devices and watch the broadcast they downloaded for 30 days.
Main Features
Recommendations when you stream TV shows or watch movies
Personalized profiles — up to 6 profiles so everyone can keep track when they browse episodes, shows, and movies
My Stuff — adding shows and movies for quick access to your favorites
Premium networks — shows from HBO®, SHOWTIME®, CINEMAX®, and STARZ® for an additional monthly fee
Acclaimed FX Originals on Hulu, the home of FX Networks
Google Play: Store Link
Microsoft SwiftKey Keyboard
As an android user, you may also search for a safe and fun keyboard as one of your must-have apps.
This keyboard offered by Microsoft for Android devices is one of the most preferred swipe keyboards with more than 500 million installs across Google Play. You can also choose standard usage with this keyboard where you can write by sliding your finger. It is useful to check this app to create a special keyboard for you, make choices according to your emoji habit and many other features.
Main Features
Slide typing: Allows sliding from letter to letter with Microsoft SwiftKey Flow
Autocorrect: determines your typos, skipped spaces, and missing letters to correct for you. SwiftKey is one of the best android keyboard apps in terms of prediction and auto-correction.
Personalization options: Personalize the Toolbar with your favorite writing tools. GIFs, Clipboard, Translation, Stickers and more.
Machine Learning: Microsoft SwiftKey learns your typing style and suggests the next word to you. Instead of typing letter by letter, enter the whole word with one tap.
Multilingual typing: Write fluently in up to five languages without changing the settings. Microsoft SwiftKey Keyboard supports over 400 languages.
Theme options: Microsoft SwiftKey Keyboard offers most of its features for free but you need to pay for different themes.
Google Play: Store Link
---
Also read:The 8 Best Android Keyboards (2021)
---