We have listed the best road trip apps that will help you navigate faster and easier, plan your trips, discover new places, find the nearest gas stations, exits and hotels with the cheapest prices and more!
Waze
Let's start our list with Waze which is available on Google Play Store, App Store and also on the web.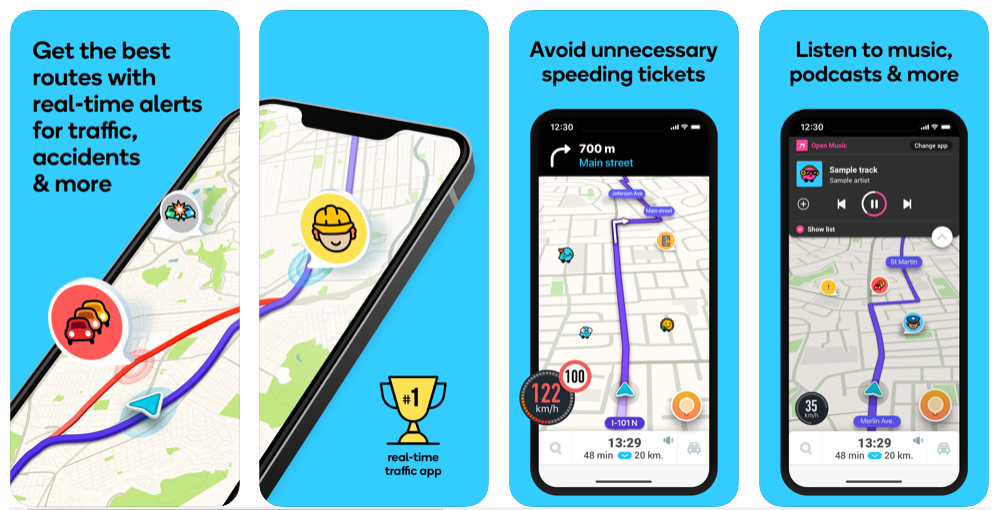 The Waze app allows users to know ''what's happening on the road''. It informs you about police, constructions, crashes, traffic and lets you find the fastest and shortest route going to your destinations.
Waze also enables you to play music while driving and let you know about the toll costs, where the cheapest gas stations are and when you'll get to your destination.
It offers a variety of voices to navigate users while driving and can be used with Apple Car & Android Auto.
---
Also Read: The 7 Best Apple Carplay Apps
Also Read: The 8 Best Android Auto Apps
---
GasBuddy
Our second road trip app is GasBuddy which is widely used in North America. It's available on Android, iOS and also on the web.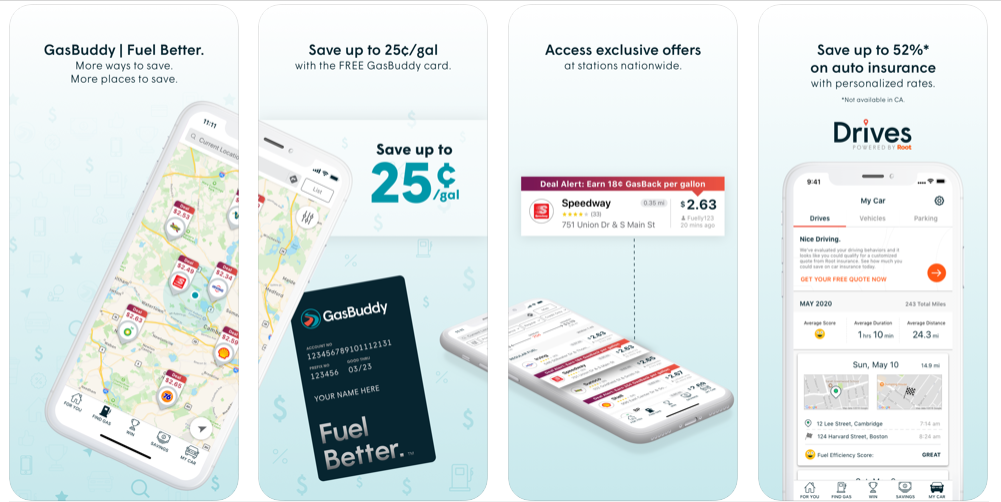 As the name suggests, GasBuddy lets you find the cheapest gas prices and save your money. It's been downloaded over 90 million times and covers more than 150,000 gas stations across North America.
The GasBuddy Card which you can get for free allows you to save up to 25¢/gal on every gallon of gas you purchase using it.
GasBuddy also lets you get special deals from retailers like Shell, Speedway, Murphy, Chevron, Circle K and BP, convenience stores like 7 Eleven, Wawa, Sheetz and Cumberland Farms, and fast food restaurants including Burger King and Wendy.
---
Also Read: The 5 Best Translation Apps
---
Drivvo
Let's continue with Drivvo which is mainly a car management app and also can be very helpful on your trips. You can find it on the App Store, Google Play Store and on the web.
The Drivvo app makes it quite easy to manage your car & trip expenses including FUEL, refuelling, maintenance, registration, fines and more. It's a great app to save money and also can be used for motorcycles, buses and trucks.
Tollguru
The next one in our best road trip apps list is Tollguru which lets users calculate their toll & gas costs for their cars, motorcycles, trucks, trailers, buses and RV. Just like most of the other apps you can find on this page, it can be used on Android and iOS devices as well as on desktop.
Tollguru is completely free and you can easily use it for all of your road, bridge, tunnel, and turnpike trips in the United States, Canada, Mexico and India.
---
Also Read: The 10 Best Weather Apps for Android
---
Roadtrippers – Trip Planner
Let's move on to Roadtrippers, a very helpful road trip planner app available for Android & iOS devices as well as web users. 
The Roadtrippers app makes it very easy to plan your trips and discover millions of new places from local diners to roadside attractions that you didn't know existed.
You can use this road trip planner app free for up to 7 waypoints and it offers a premium membership which gives you up to 150 million waypoints per trip.
---
Also Read: The 7 Best Route Planner Apps
---
iExit Interstate Exit Guide
Our sixth road trip app is iExit which is only available in the United States. It can be downloaded on Android & iOS devices and you can also use it on your desktop.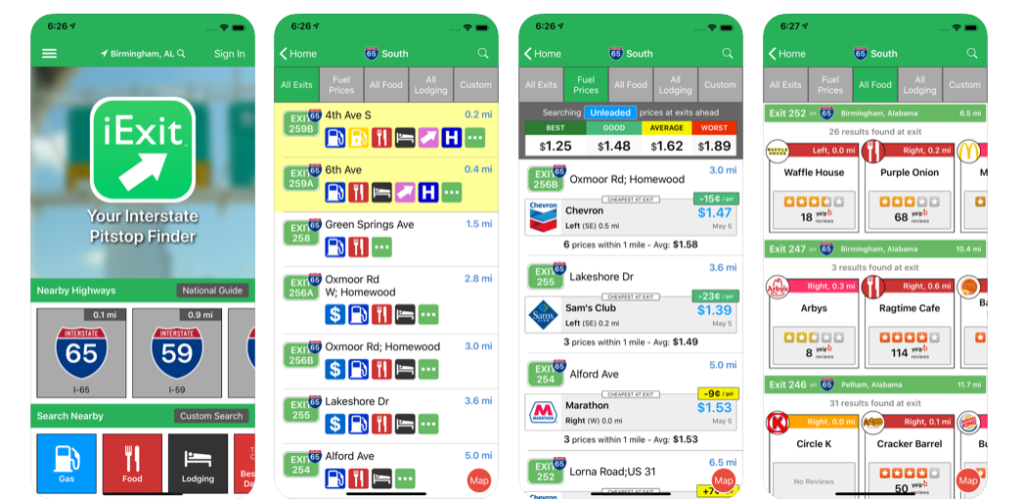 You can use iExit to find pit stops during your journeys and compare gas prices to save your money. It also enables users to find places to eat and list hotels within 3 miles of exit ramps.
HotelTonight
And the last one in our best road trip apps list is HotelTonight, available on the web, Android and iOS. It helps you list all the hotels near you with last-minute deals and offers a great solution when you're too tired to drive and need to have a rest.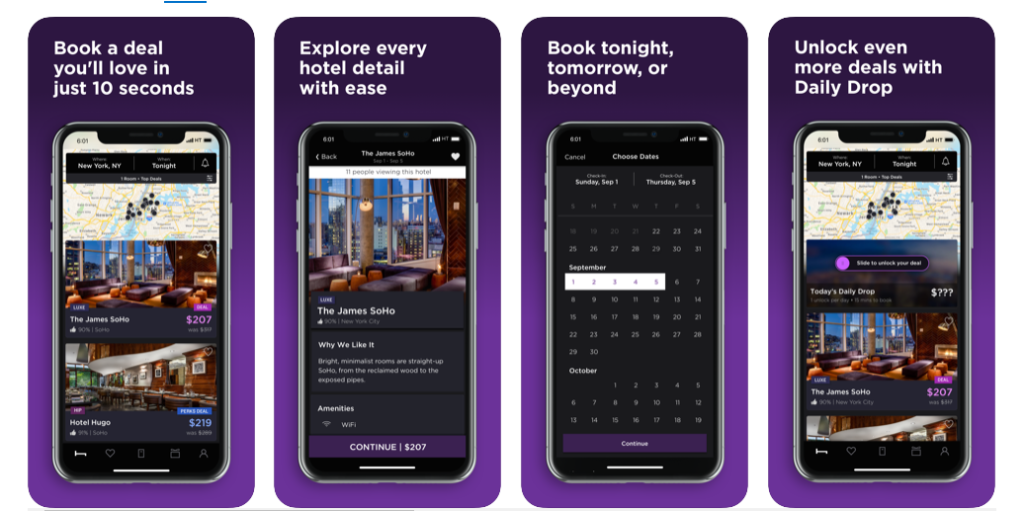 ---
Also Read: The 7 Best Hotel Booking Apps for iPhone and Android
---
Wanderlog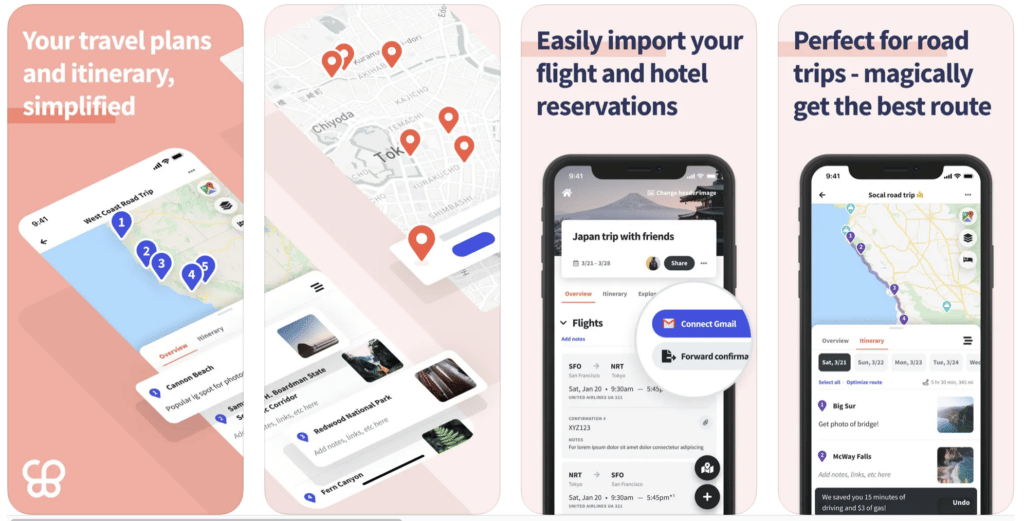 Wanderlog, which is among the best road trip apps, can also be used for group travel. Using the app, you can optimize your route, export places to Google Maps, add unlimited stops, and view times and distances between places.
---
Leave a comment below and let us know which one of these best road trip apps is your favorite!