Thanks to our mobile devices that we always carry with us, language is not a barrier anymore. Check out this 5 best translation apps for iPhone & Android, and start translating by typing, speaking, using your smartphone camera or picking images from your library!
Google Translate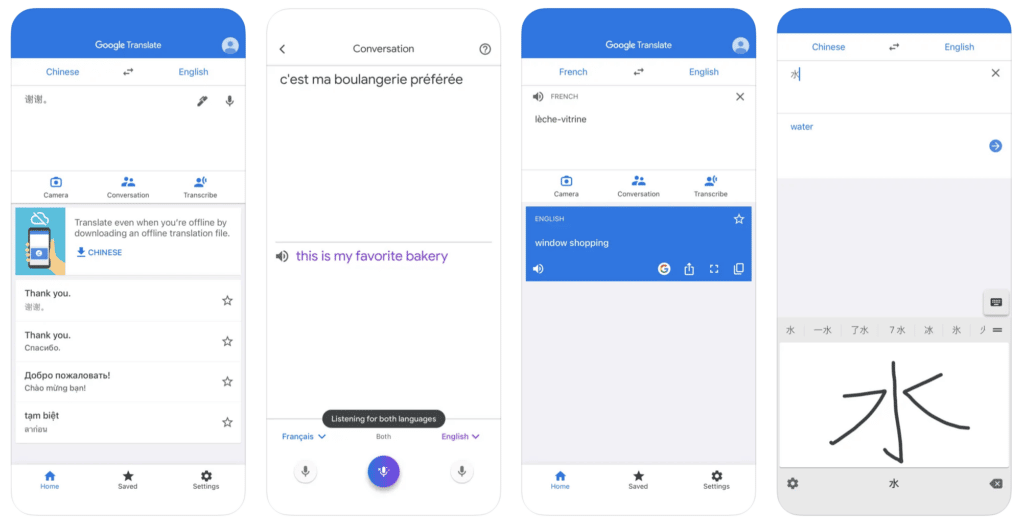 Our first best language translator app is Google Translate, which has improved dramatically, especially over the past few years. It is available on both Google Play Store and Apple App Store, and also accessible on the web. It supports translations between 108 languages.
Google Translate offers various solutions including text translation between all the languages it supports, instant camera translation which lets you translate the texts around you in real time using your smartphone camera (in 90 languages), photo translation which lets you import photos from your gallery/library (in 50 languages) and handwriting translation.
Also, Google Translate is one of the best voice translation apps allowing users to translate bilingual conversations in 43 languages.
Another great feature is that you can use this real-time translation app when you're offline too. (59 languages)
---
Also Read: The 5 Best Grammar Checker Apps
---
Microsoft Translator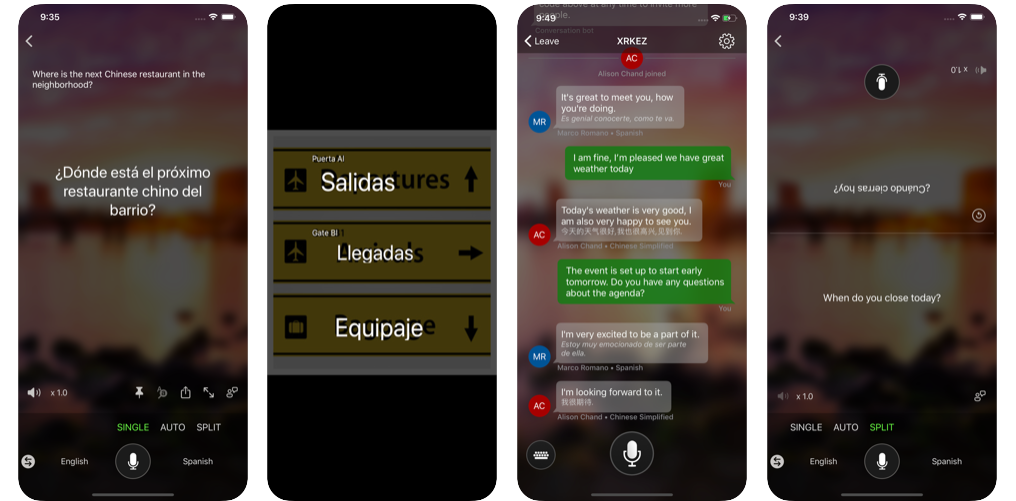 The second one in our best translation apps list is Microsoft Translator which you can use on your Android & iOS devices as well as your desktop. It supports more than 60 languages.
Just like Google Translate, Microsoft Translator offers text, camera & photo translation and it is also among the best voice translator apps allowing you to translate your own voice or multi-person conversations with up to 100 people.
Its Phrasebook shows the most used phrases in foreign languages enabling you to communicate easily and quickly when you travel abroad or when you're with foreigners.
iTranslate
Let's continue with iTranslate which supports over 100 languages and is very popular among both Android and iOS users. You can use it on your desktop too. This real-time translation app is widely used for voice translation. But it also supports text & photo and camera translation. 
Among the other features the popular translation app offers are offline translation support, text-to-speech, dictionary, thesaurus, transliteration, and verb conjugations in different tenses.
---
Also Read: The 5 Best Speech-to-Text Apps
---
Yandex Translate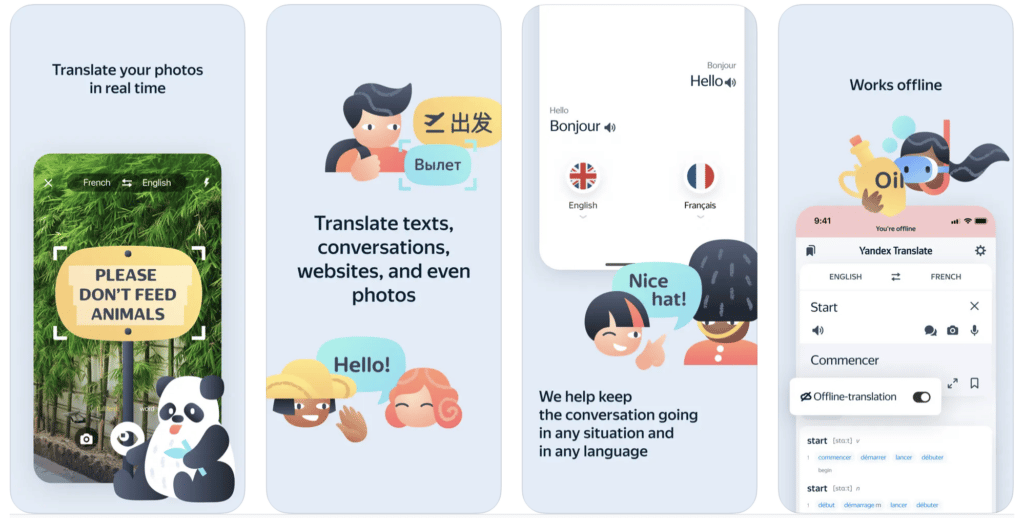 Let's move on to Yandex Translate, available on the web, Android & iOS. You can use it to translate between more than 90 languages.
This popular translation app allows users to translate by typing, speaking, using their smartphone cameras or importing from their device libraries.
Its phrasebook lets you know about the most important terms used in foreign languages and its flashcards make it much easier to learn new words.
You can use it offline for your translations from French, German, Italian, Russian, Spanish, Turkish and other languages to English.
SayHi Translate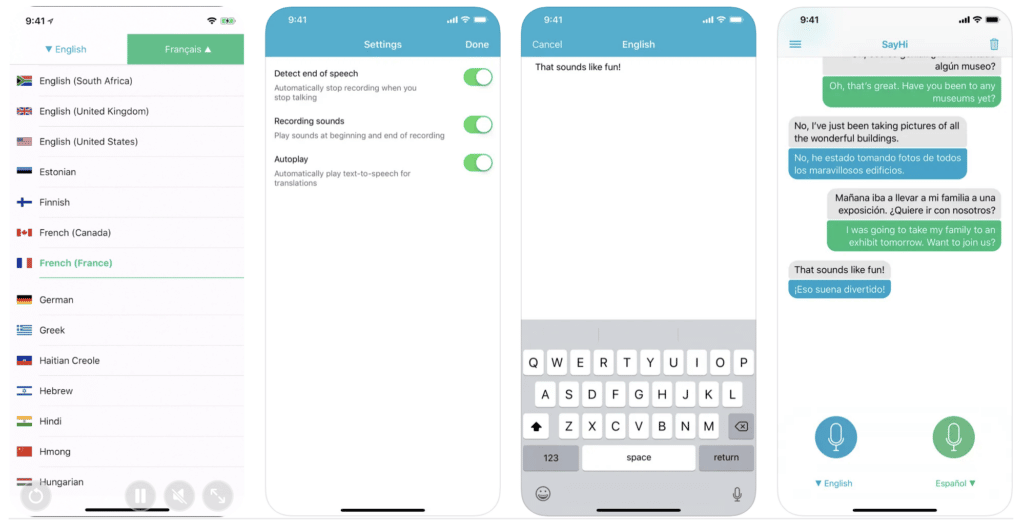 Our last app is SayHi which you can find on both Android and iOS platforms. It supports 40 languages. It is mainly a voice translator app but it also lets users translate by typing.
SayHi is free and very easy to use. If you're looking for the best voice translator app, it might be the best solution for you.
---
Above, we talked about the best translation apps for iPhone and Android users. If you are looking for an app to learn a specific language, you can find the lists we have prepared for different languages below.