Urdu is a language spoken by more than 63 million people in India and Pakistan. If for any reason you want to translate from Urdu to English or English to Urdu, in this article, we have brought together the best English to Urdu translation apps that you can use.
---
Also Read: Best Hindi to English Translation Apps
---
Urdu to English & English to Urdu Translator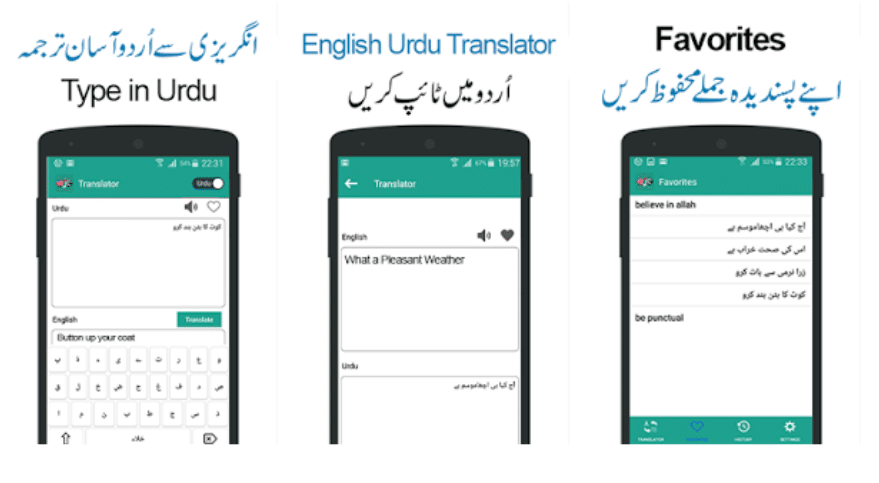 Urdu to English & English to Urdu Translator application is a very simple and easy to use app that allows you to copy & paste and see translations of Urdu or English words and sentences, add your frequently-searched words to your favorites, and see the last words you searched for.
The app, which has been downloaded by over a million people, is unfortunately only available on Google Play.
Google Play: Store Link 
Google Translate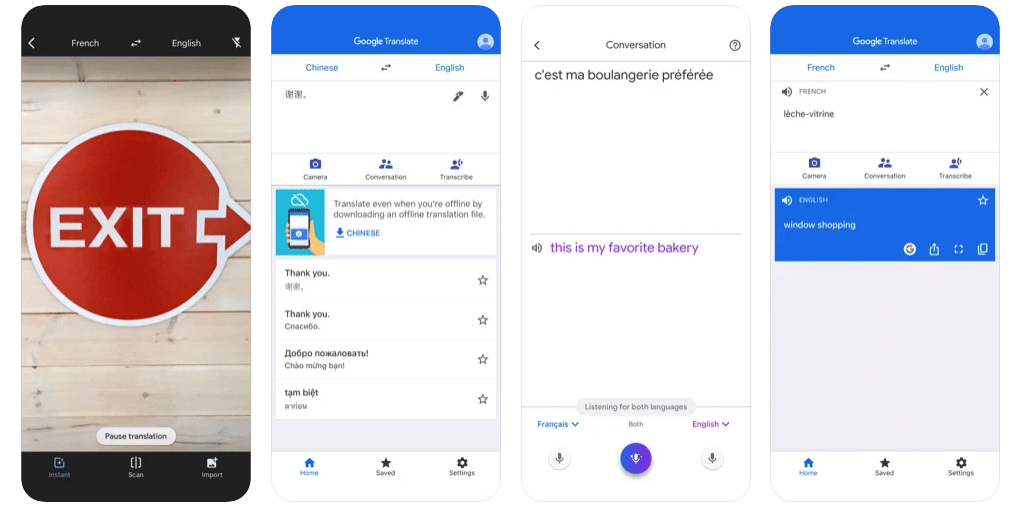 Trusted by more than 1 billion global users, Google Translate is by far the best English to Urdu Translation app that you can use with its advanced features such as offline translation, instant camera translation and photo translation.
You can use your microphone for speech translation, star and save translated words and phrases for future reference, and even draw text characters instead of typing in order to translate. If you need an advanced and fast Urdu to English translator, you should give a try to Google Translate.
Google Play: Store Link
App Store: Store Link
Fast English Urdu Translator App & Free Dictionary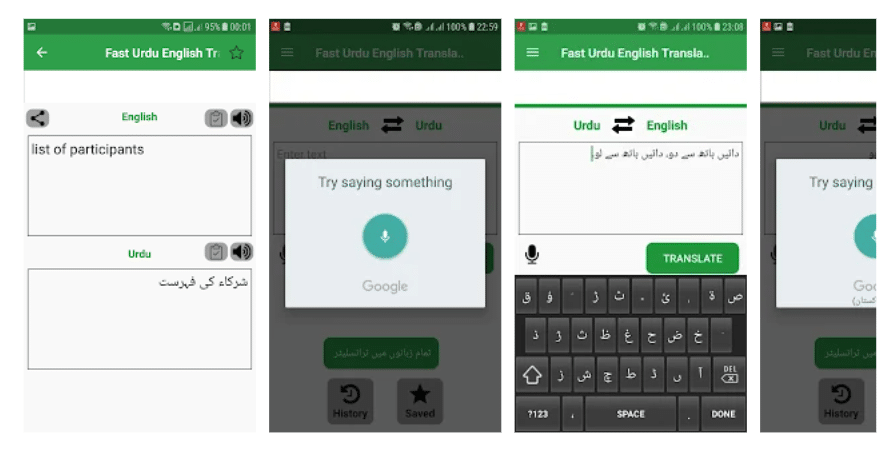 Fast English Urdu Translator is one of the best fast and free English to Urdu translation apps that you can use for both Urdu to English and English to Urdu translation. Having a large database of keywords and phrases, the app also offers a text to speech feature where you can speak English words or sentences you want to translate to Urdu. Offline translation, adding words to favorites, and saving searched keywords and sentences are also available on the app.
Google Play: Store Link
Microsoft Translator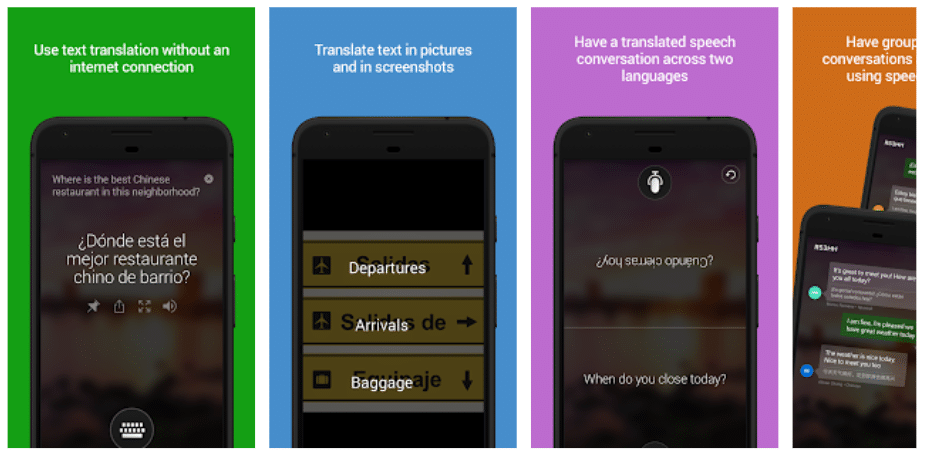 Microsoft Translate, which allows translation in 70 languages with more than 50 million users, can also be used as an English to Urdu translation app. Offline translation, voice translation, camera translation, and multi-person conversation translation are among the most notable features of the app. It also provides phrasebooks for verified translations and pronunciation guides to help you learn important phrases in foreign languages when you travel. You can also view transliterations (pronunciation guides) to help you pronounce the translation.
Google Play: Store Link
App Store: Store Link