Instagram Stories is one of the most engaging features on the Facebook-owned popular social media app, allowing users to capture and post photos and videos that disappear after 24 hours.
As reported by the company, more than 500 million people use Instagram Stories on a daily basis. Keep reading if you're one of them cause, we've listed the best Instagram Story apps that will help you create very stunning visuals for your Instagram Stories.
Let's get started.
Wepik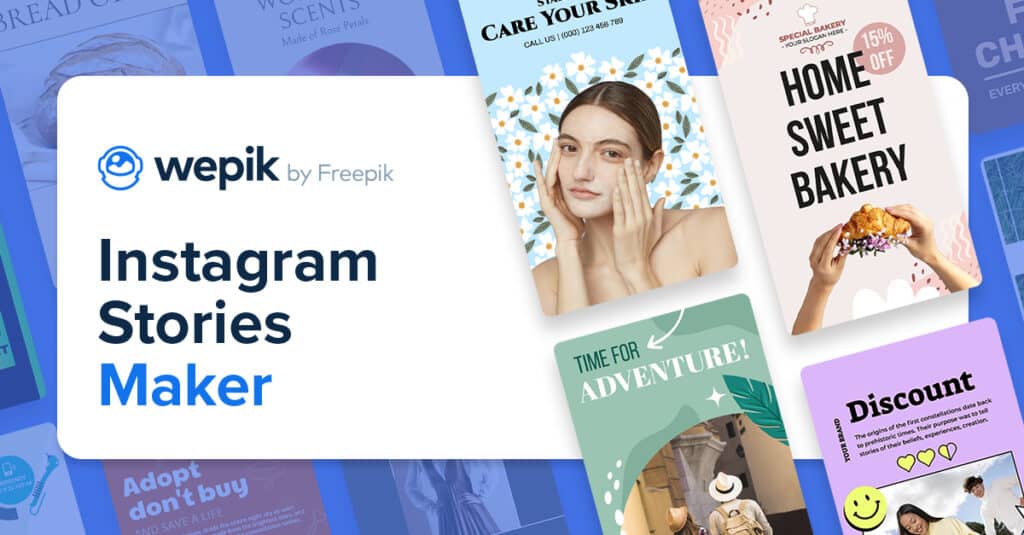 Wepik is the perfect app to helps you create beautiful and professional Instagram Stories. It's available for both Android and iOS users, and can be also used on your desktop.
With Wepik, you can create amazing designs from hundreds of customizable templates available on its platform. Its easy-to-use editor gives you the freedom to create unique Instagram Stories that will capture your audience's attention by using fonts, icons, masks and innovative features like an AI image generator or its Background Remover.
Moreover, Wepik is specifically designed for small businesses looking to boost their Instagram presence, so you can find just what you need no matter your kind of business.
InShot
First in our list of the best Instagram story apps is InShot which is available on both Google Play Store and App Store. In fact, it is one of the best video editing apps in the market but you can also use it to create very eye-catching Instagram stories.
The Inshot app lets you crop, cut, trim, split and merge videos very easily. It also lets you access its video backgrounds and effects, add texts, stickers, icons, music & sounds to your videos, adjust audio settings and more. In addition, it is also one of the best apps you can use to create your Instagram story collage.
StoryArt – Instagram Story Editor
The second one is StoryArt which is one of the highest-rated Instagram story apps on both Android and iOS market.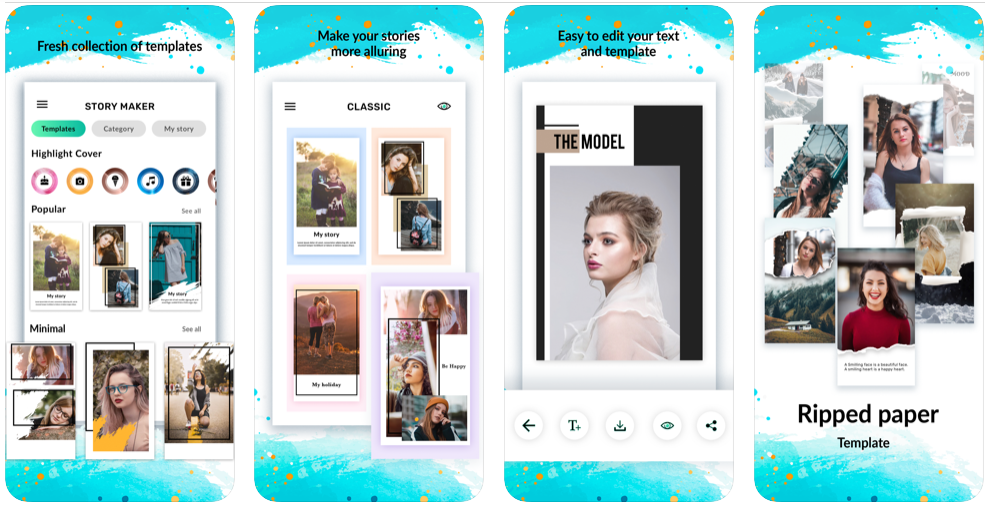 StoryArt is quite easy to use. As one of the best Instagram story apps, it provides more than 2,000 IG story templates and 400+ animated templates enabling you to create your stories in just seconds.
It also lets you add texts with different font options, stylish filters, themes, stickers and more.
---
Also Read: The Best Apps to Hide Pictures and Videos
---
Hootsuite
The next one in our best Instagram story apps list is Hootsuite, which is actually a social media management service but also lets you create Instagram stories like a pro. It is available on Android, iOS and web.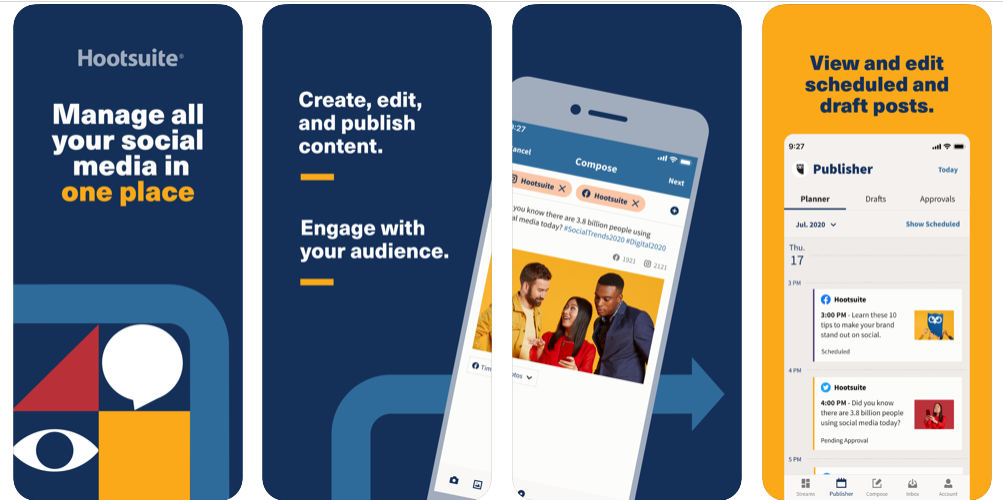 As well as creating your Instagram story design, Hootsuite also lets you schedule them to post whenever you want.
Unfold – Story Templates
Let's continue with Unfold – Story Templates which is another Instagram story editor that you can use on both your Android and iOS devices.
Unfold offers more than 400 ready-to-use story templates and also enables users to add texts with various fonts, very eye-catching filters and effects to their IG Story designs.
It also supports videos, comes with a built-in camera and doesn't require any account set up.
---
Also Read: The Best Apps to Resize Photos for Instagram
---
Canva
Our next Instagram Story app is Canva with which you can create very impressive designs choosing from its 60,000 template library. It is available on Google Play Store, Apple's App Store and you can also use it on your desktop.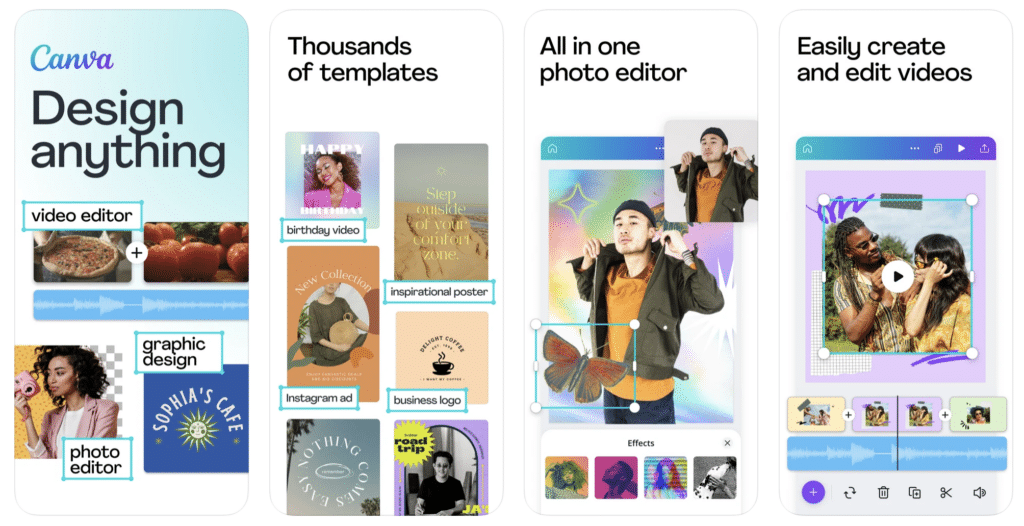 Canva provides almost everything you need to create designs for any of your needs including your Instagram Stories. As one of the best Instagram Story apps, as well as ready-to-use templates, it also offers more than 1 million background images, videos, animations, 700+ text font options and a free photo editor that will help you create your Stories like a pro.
Photo Grid
Our sixth app is Photo Grid, which you can use as an Instagram story collage maker.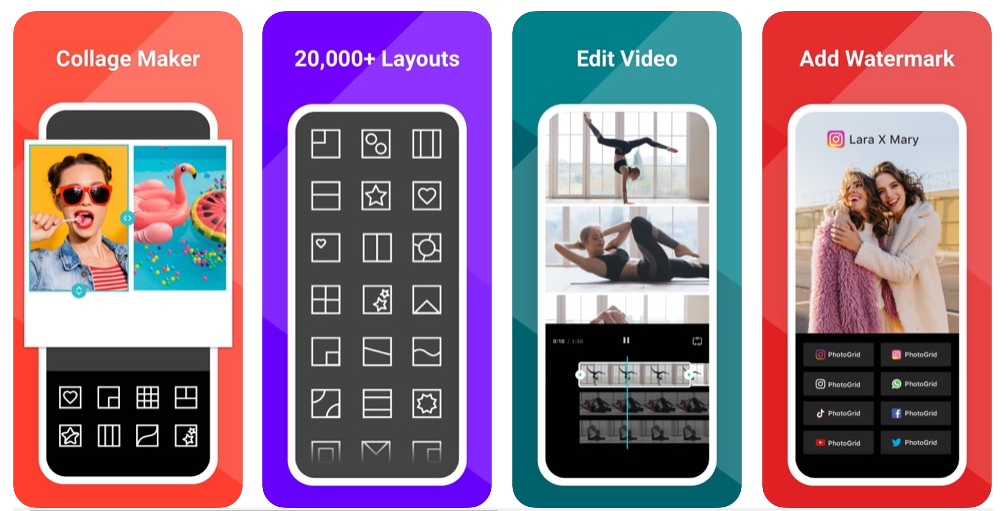 Photo Grid offers over +20,000 ready-to-use layouts, a lot of templates, filters, effects, GIFs, stickers and fonts you can choose from to create your own IG designs.
It also offers a video editing tool and some handful features such as removing the background, adding your watermark, and applying makeup to your photos. You can find the app's direct Android APK link here.
---
Also Read: The Best Alternatives to Photoshop for Photo Editing
---
Leave a comment below and let us know which one of these Instagram Story apps is your favorite.