Although taking photos has become a routine of our daily life, we do not take every photo to share. Some photos are private and should not be seen by anyone other than us or those we allow. In this list, we've brought together the best apps to hide photos and videos that you can use for the photos and videos you want to keep to yourself.
Private Photo Vault by Keepsafe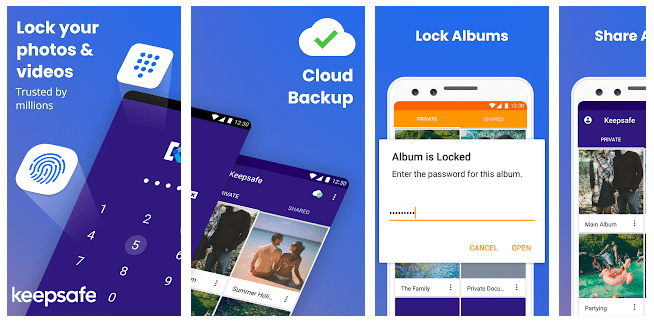 Private Photo Vault, Keepsafe's app with over 50 million downloads, lets you protect your photos by locking them down with PIN protection, fingerprint authentication, and military-grade encryption. You can organize your important documents such as driver's license and ID card in the app where you can get back-ups of your photos.
The app is free but in the paid version of the app, you can store up to 10,000 files, lock certain albums with a password, and recover accidentally deleted photos.
Private Photo Vault on the App Store
Private Photo Vault on Google Play
Gallery Vault
Gallery Vault, one of the best apps to hide photos and videos, offers quite exciting features. In the app, which allows you to hide even its own app icon, you can assign a fake passcode and show fake content to users who enter with that password. If you need to close the app quickly in Gallery Vault, which has no storage limit, just shake the phone.
Gallery Vault on the App Store
Vault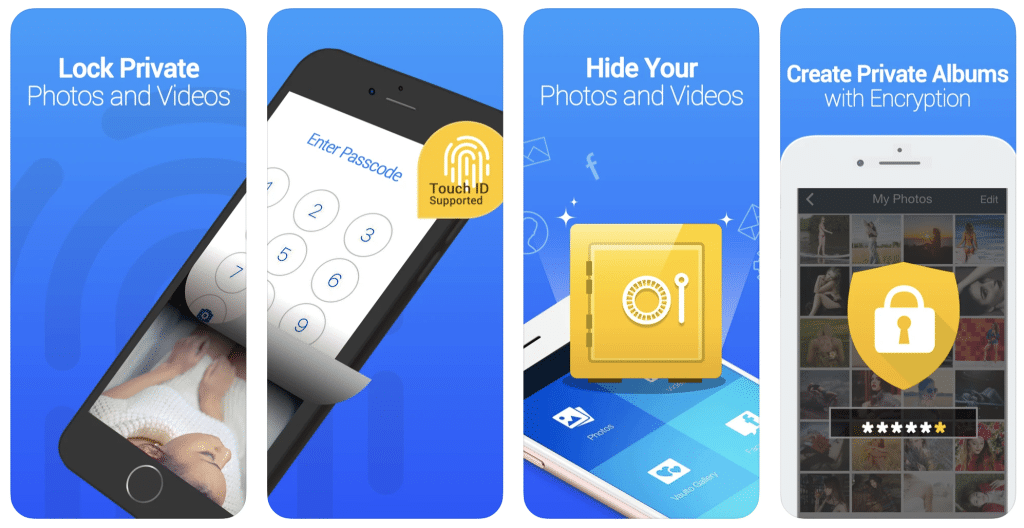 Vault, which you can also use as an app lock app, is very popular with its features such as folder management and space encryption. In the app, your newly taken photos can be directly encrypted instead of being displayed in the gallery. The app also has a private cloud space.
---
Also Read: The 8 Best App Locks for Android 
---
Privacy Space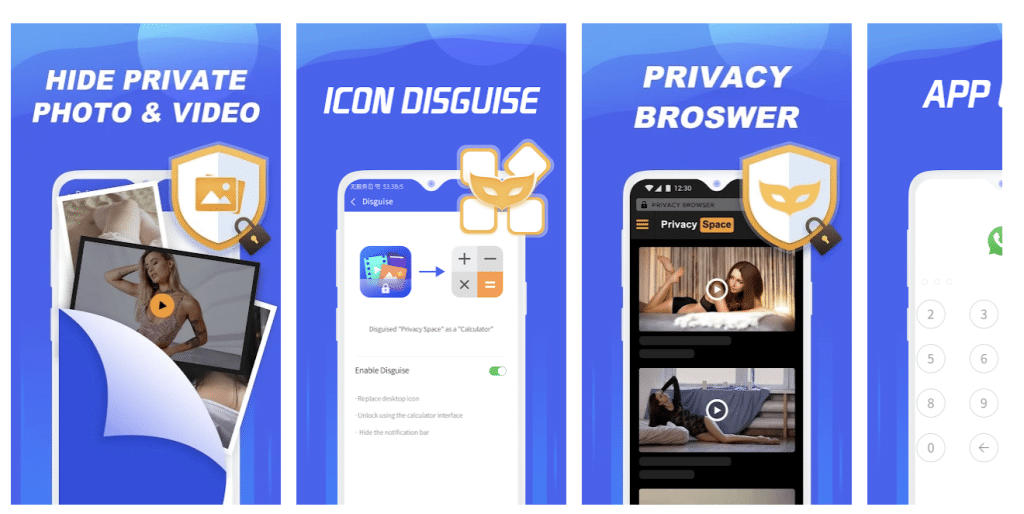 Privacy Space, another app with App Lock feature, is only available for Android users. The app that hides itself by appearing as a calculator on the home screen, can transfer pictures and videos from Gallery to a photo vault with read/write external storage permission.
---
Also Read: The 6 Best Gallery Apps for Android
---
Pic Safe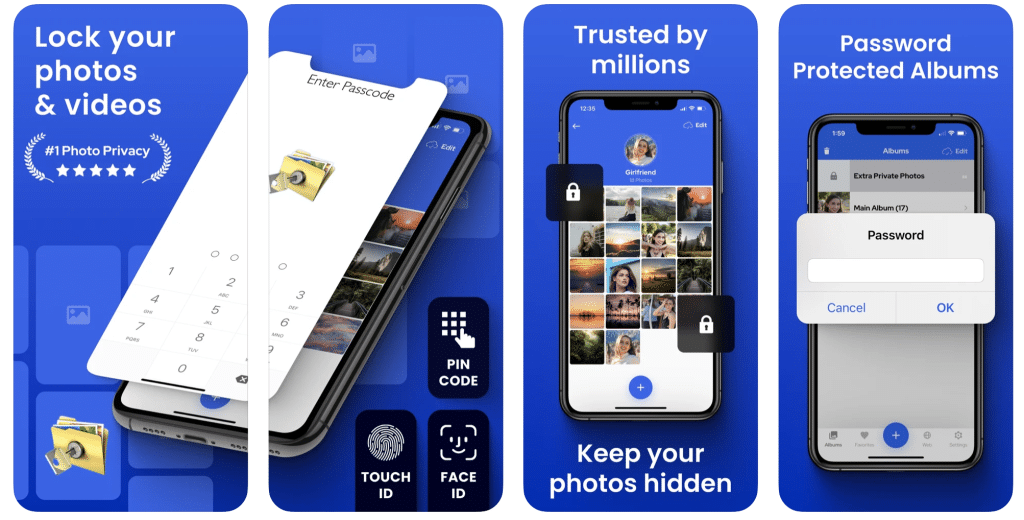 As one of the best apps to hide pictures and videos, Pic Safe is quite popular on the App Store. Offering different lock options like password, PIN, pattern and dot, decoy, and face down, Pic Safe also allows you to protect your photo albums with a password.
LockMyPix
With more than 10 million users, LockMyPix allows you to hide your photos and videos with Face ID, PIN, password, or fingerprint. In the app you can also hide your vault and let it disappear for full security.