Facebook today announced that it will begin rolling out the option to hide like counts on posts across both Facebook and Instagram, after years of testing. "This way, if you like, you can focus on the photos and videos being shared, instead of how many likes posts get." the company said in a statement.

Users will have a chance to decide whether to hide their own like counts from themselves or from others on a per-post basis, or they can choose to hide like counts on others' posts while scrolling their feeds.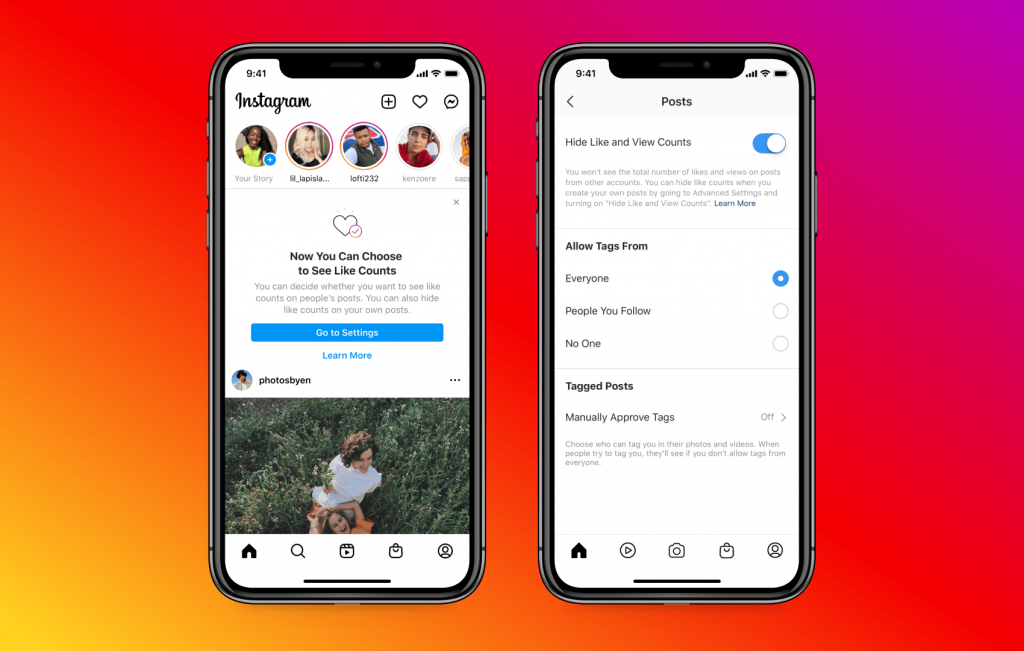 "We tested hiding like counts to see if it might depressurize people's experience on Instagram. What we heard from people and experts was that not seeing like counts was beneficial for some, and annoying to others, particularly because people use like counts to get a sense for what's trending or popular, so we're giving you the choice." Instagram wrote in a blog post.

Reaction to the change "seems pretty split down the middle in terms of the amount of heat I'm getting from both sides," Adam Mosseri, the head of Instagram, said. "I actually expect people to turn it on and off, and on and off, when people are in a different head space."
Facebook users with both public and private profiles can now also access the feature from the "Settings & Privacy" to turn on the "Hide number of reactions" option.
With such moves, Instagram and its parent company Facebook's main social network, aims to give users more control over their preferences and experience. Late in April, Instagram announced new tools in order to protect users from unwanted contact, offensive comments, and abusive messages. 
Meanwhile, Instagram is also testing ads on Reels in India, Brazil, Australia, and Germany. The ads will be up to 30 seconds long and will be vertical and full screen. Unlike Stories ads, people will be able to like, share, comment on, save, view, and skip ads in Reels.