Instagram today announced that it will begin testing ads on Instagram Reels in India, Brazil, Germany and Australia. The company plans to land the feature to more countries in the upcoming months.
Instagram Reels ads, similar to Instagram Stories ads, will be up to 30 seconds long and will be vertical and full screen. Unlike Stories ads, people will be able to like, share, comment on, save, view, and skip ads in Reels.
Carolyn Everson, vice president of global business group at Facebook, said in an interview that bringing ads to Reels is an "indication of how strong the momentum is for Reels." The company launched the shopping feature in Reels in December globally. 
Facebook also announced that it is experimenting a new ad format for Facebook Stories, called sticker ads. Sticker ads will ""allow creators to monetize their Facebook Stories with ads that look like stickers and receive a portion of the resulting revenue."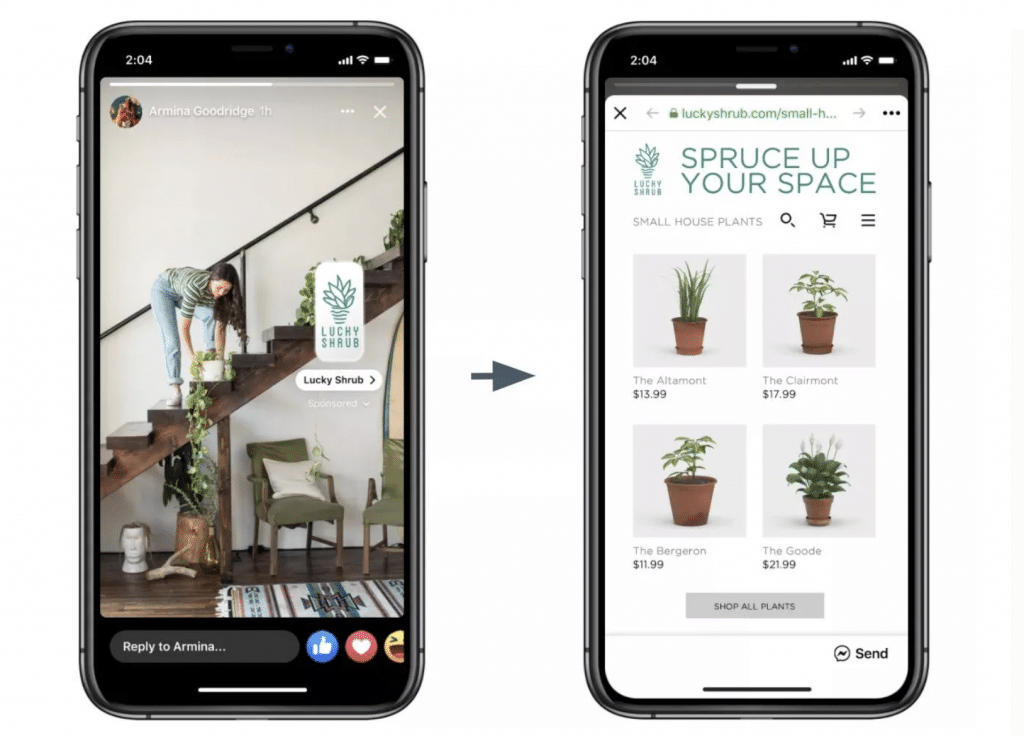 With sticker ads, brands will be able to create their own stickers that creators will place in their Stories. Influencers will earn a portion of any sales through the sticker ads.
Facebook will test the sticker ads with select creators and advertisers in the coming weeks.
It's the first time Facebook has experimented with a revenue-sharing feature within Stories, a spokesman said.
Facebook aims to monetize its all products including WhatsApp and Instagram and ads are the primary source of its revenue.
In 2018, the company announced that it plans to make money from WhatsApp by selling ads in the app, but in January 2020 it was reported that this plan had been disbanded.