Apps to resize photos for Instagram is one of the additional apps you need for maximum interaction and sharing your heartwarming photos on Instagram, one of the most popular social media platforms. In this list, we have brought together the best apps to resize photos for Instagram, allowing you to edit your photos to the size you want.
The Best Apps to Resize Photos for Instagram
Instasize
Image Size
Picsart
Photo & Picture Resizer
Instasize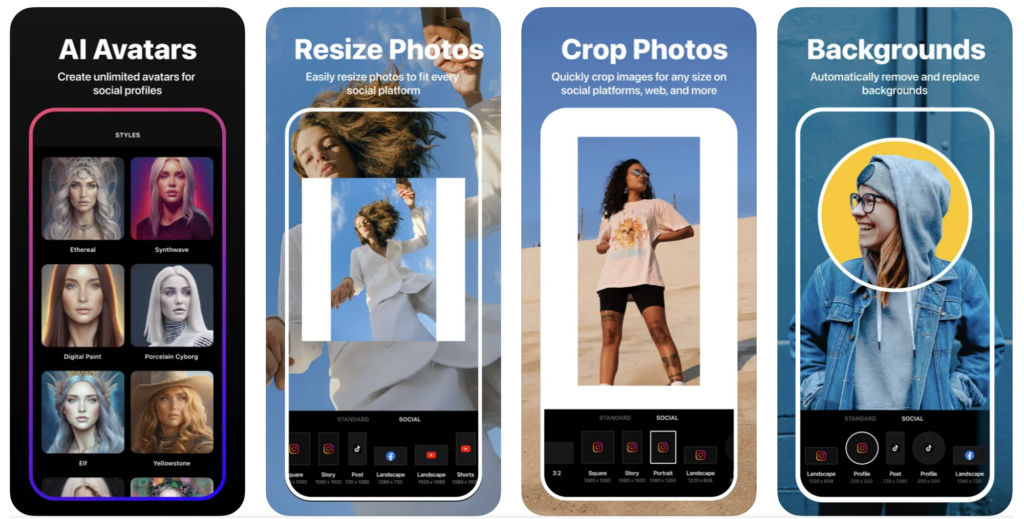 With over 100 million users and advanced photo editor and video editor features, Instasize also lets you quickly resize photos and videos for social networks including Instagram, TikTok, Twitter, Pinterest, and more.
Using the app, you can also use more than 130 filters for both photos and videos, make collages by combining multiple photos, and choose between more than 100 borders to frame a video or photo. Among the other features of the popular apps,
Other features of popular apps include adding text to photos by choosing from more than 20 fonts, cropping and exporting videos for social media, adding borders to photos, and creating AI avatars. If you are going to use the app for photo editing, you need to purchase the $4.99 premium subscription for advanced features such as access to more filters.
---
Also Read: The Best Instagram Story Apps
---
Image Size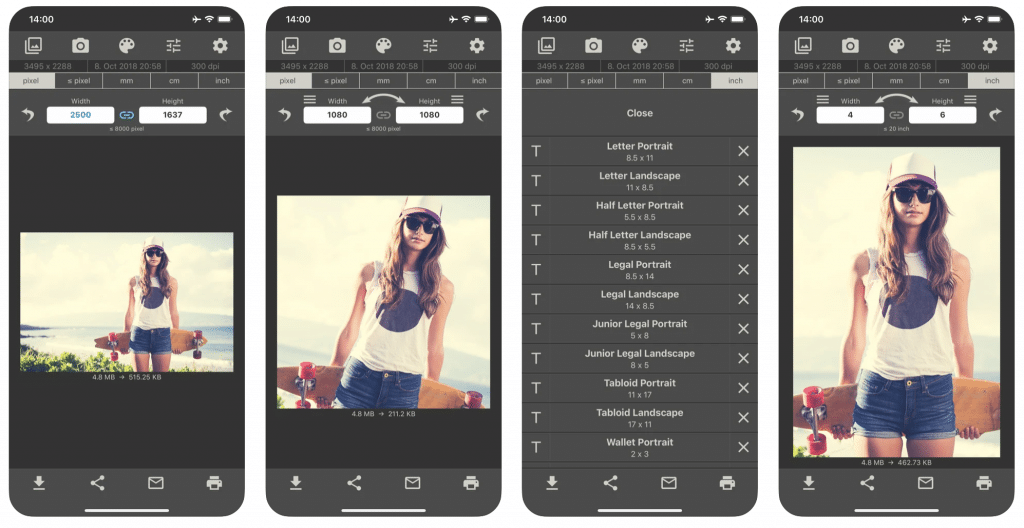 As its name suggests, the main thing this popular app offers is to to resize an image to whatever size you like. Also offering some basic filters to edit photos, Image Size allows you to crop images with your fingers using multitouch gestures.
If you are looking for a simple and useful app whose only job is to edit the photo size, you can give Image Size a chance, which is completely free. If you want to get rid of the ads, which is the only drawback of the app, you have to pay $14.99.
Picsart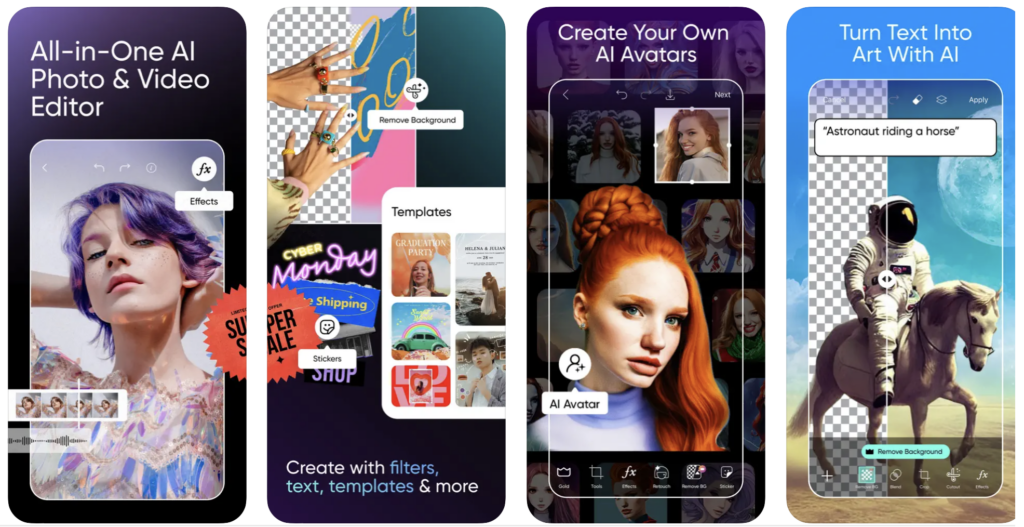 As one of the most popular photo editing apps, Picsart is also one of the best apps to resize photos for Instagram and other social media platforms.
The app, which allows you to quickly resize your photos as you wish, contains hundreds of fonts, filters, stickers and free photos. You can also remove unwanted objects in the photos you take using the app with the Remove Object tool.
PicsArt, which has managed to reach more than 150 million users, also supports features such as creating AI avatars and converting texts to AI art, which have been very popular lately. You can also use the app for your needs such as removing backgrounds, editing videos, and making collages.
You can use the basic features for free in PicsArt, which is a free app. However, you need to pay $11.99 per month or $55 per year to access features like an ad-free experience and exclusive filters.
---
Also Read: The Best Free Photo Editing Apps for Android
Also Read: The Best Photo Editing Apps for iPhone
---
Photo & Picture Resizer
Last in our list of the best apps for resize photos for Instagram is Photo & Picture Resizer, which is only available on Google Play. You can use it for text messages, emails, Instagram, Facebook, web forms to adjust the photo size in the app that allows you to quickly reduce the photo size and also resize the photo resolution.
Via the provision of a resolution list based on camera resolution, this image resizer preserves the image aspect ratio. Before uploading photographs on platforms like Instagram, Facebook, Twitter, Pinterest, Reddit, Tumblr, Google+, VKontakte, and KakaoTalk, you can resize them by using the app.
Photo & Picture Resizer on Google Play