AI image generators, which have been very popular on social media lately, are fun tools that attract the attention of people of all ages. You can create epic AI art by uploading your photo, choosing styles, and typing a few words or sentences. Some prefer to be anime, while others turn into interesting avatars. It can be a remarkable profile photo option. Without further ado, here are the best ai image generators we have prepared for you!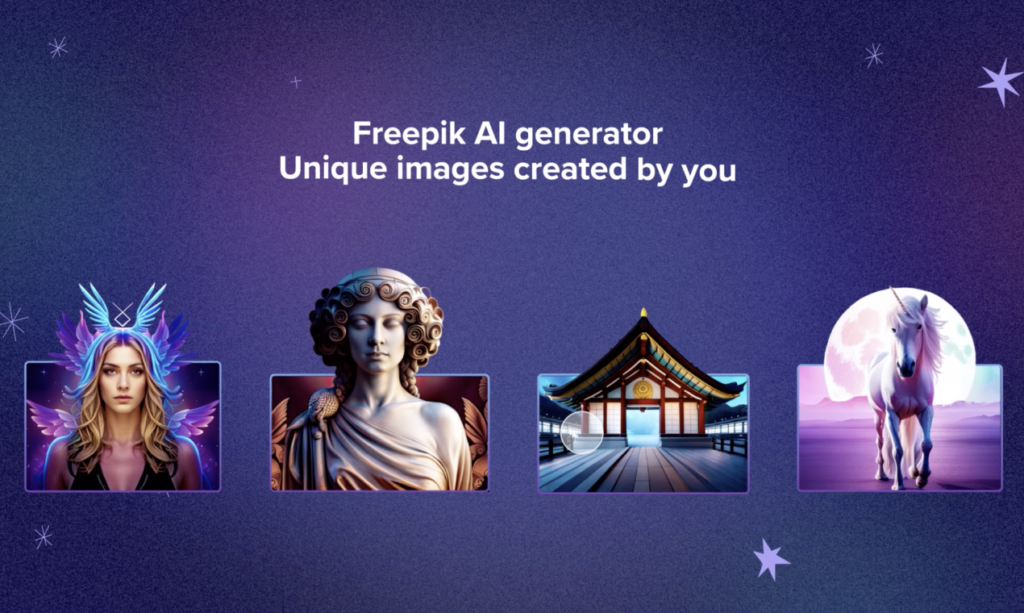 Freepik AI Image Generator is a revolutionary tool that puts the power of Artificial Intelligence at your fingertips. With this amazing tool, you can create stunning digital art, 3D renditions, and more in just a few clicks. Whether you are an experienced graphic designer or a beginner who wants to explore the world of artificial intelligence art, Freepik is here to guide you through the process. Powered by advanced technology, it lets users choose different styles — from photos to digital art, paintings, and 3D renderings — and you can even customize them according to your own needs thanks to its online editor too. Freepik has a free version, a Premium Membership starting at $14.99 per month, and the Ultimate Membership starting at $16.99, which also includes videos.
Click here to visit Freepik AI Image Generator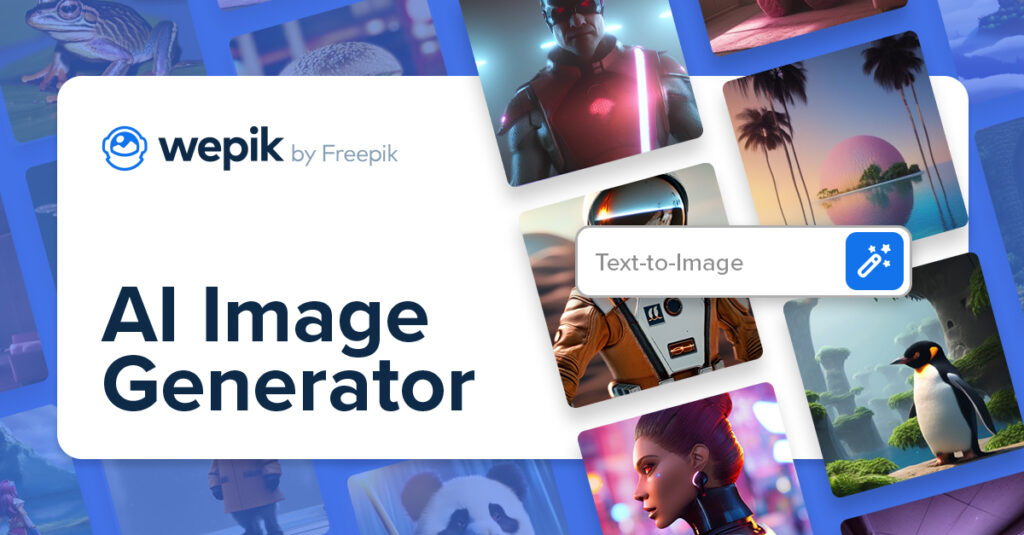 Wepik is revolutionizing the design industry with its revolutionary AI Image Generator. It's the first of its kind to leverage Artificial Intelligence, allowing users to quickly access a vast library of images through an intuitive search feature. And the best part is that no prior knowledge or experience in graphic design is necessary!
The AI Image Generator from Wepik has simplified the creative process for busy professionals who need high-quality stock photos or illustrations that perfectly match their content needs. Powered by Stable Diffusion, users can easily search and integrate existing AI-generated images into their projects right away.
Moreover, with just a few clicks they can create four unique original images based on a prompt – all while having access to an easy-to-use online editor where they can make fine adjustments. This new tool from Wepik makes creating custom visuals fast, simple, and more fun than ever before!
Click here to Wepik AI Image Generator
NightCafe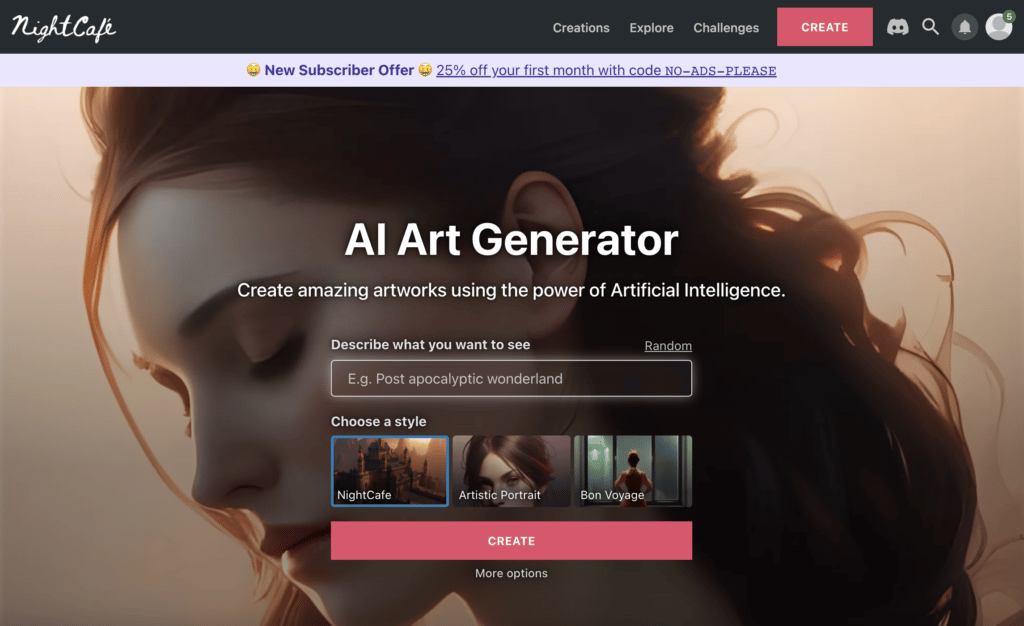 NightCafe is a highly acclaimed and popular ai image generator. NightCafe offers quite a lot of algorithms and art creation features and is extremely easy to use. Ai image maker does not require registration and has a free trial version. Users can access the artwork in a maximum of 2 minutes by entering a text prompt. Art produced with image creation ai is unique and special to you. Users create images with AI by pushing the limits of their imaginations with NightCafe.
Furthermore, the AI picture generator gives ownership of the created art and provides a control for advanced uses. Dreamers can join the community and have the opportunity to socialize with NightCafe. The AI picture generator costs $9.99 per month with 100 credits, $19.99 per month with 250 credits, $49.99 per month with 700 credits, and $79.99 per month with 1500 credits.
DALL-E 2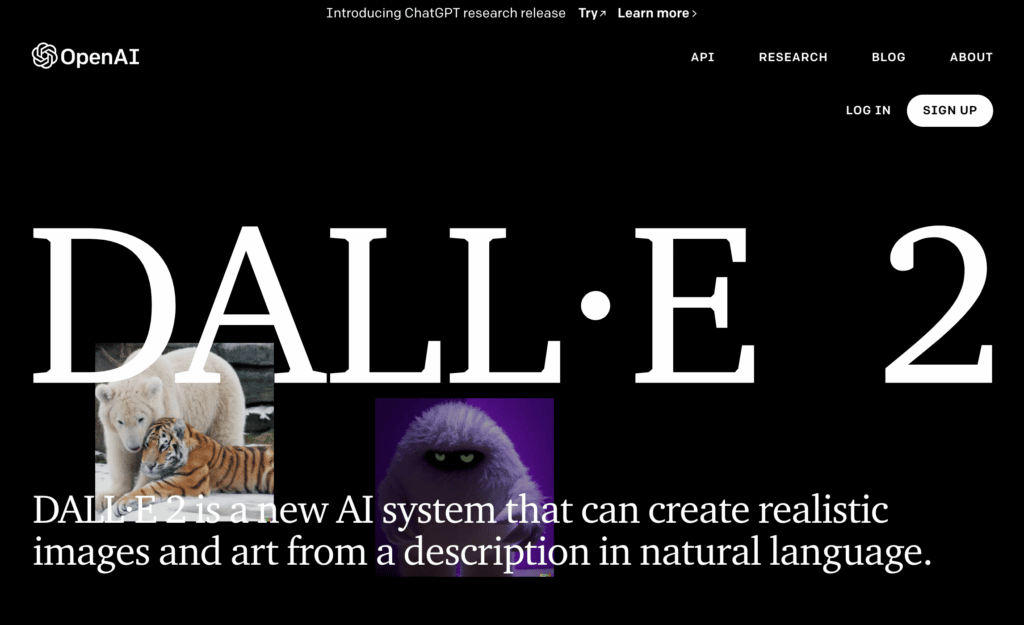 DALL-E 2 is one of the best ai image generators that makes creating digital art fun. The DALL-E 2 is not yet generally available and has a waiting queue for the software so you can get on the list. DALL-E 2 is an image generator ai tool developed by OpenAI. The AI image generator is pretty simple to use and can be used for design, unusual drawings, and many other creative fields. The AI photo generator asks for a text prompt and generates images with ai from the given words. Users can obtain different versions of images created by ai by repeating them multiple times. DALL-E offers 2 free trials to everyone and does not have a fixed price as it is not yet available.
---
Also Read: The Best AI Art Apps Like Lensa
---
Fotor GoArt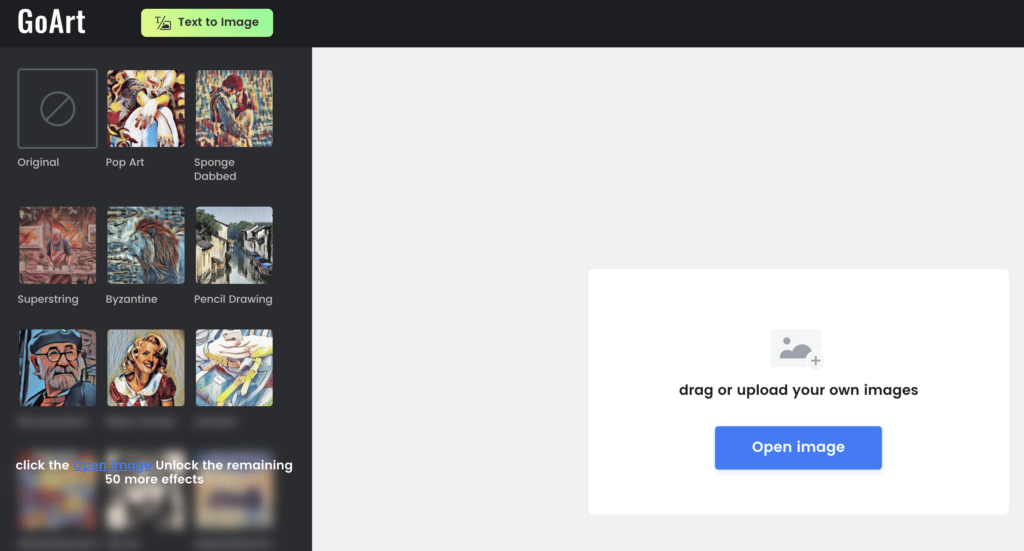 Fotor GoArt is a magnificent artificial intelligence photo maker that requires no technical knowledge. Fotor GoArt has more than 10,000 templates to choose from and deserves to be among the best AI image makers. The AI photo generator is a fantastic tool for creating NFT art and allows exporting NFTs easily. Users can make splashes of under-eye color while emphasizing the colors of pictures with Fotor. Fotor GoArt pro version is $8.99 per month, and the pro+ version is $19.99.
Deep Dream Generator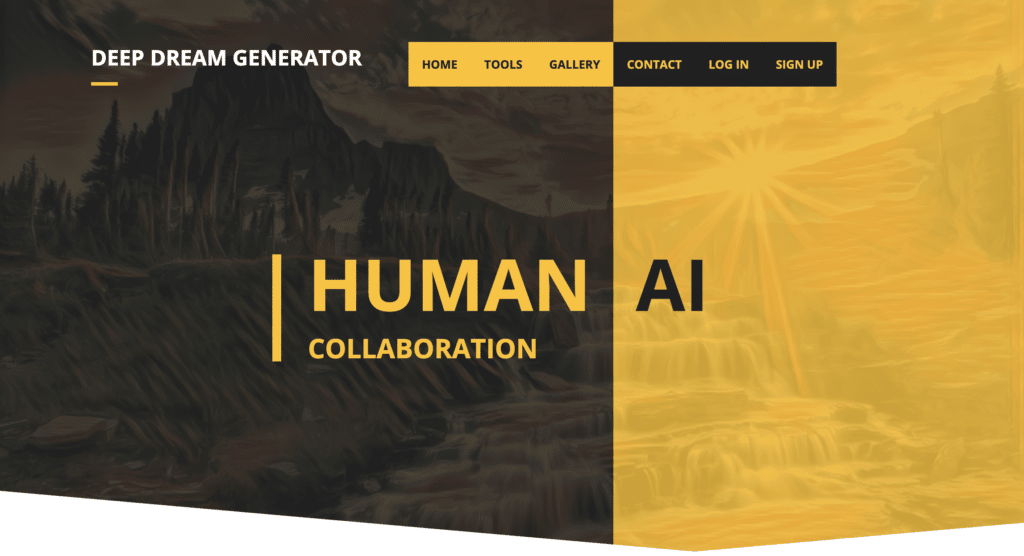 Deep Dream Generator, the project of Google developer Alexander Mordvintsev, is among the popular ai image generators. Users can create images with ai according to their imagination by adding images to the tool. The AI photo generator is simple to use, and anyone can do it anytime. Deep Dream Generator offers animals, landscapes, and many more categories. The advanced version of Deep Dream Generator is $19.00 per month, the professional version is $39.00, and the ultra version is $99.00.
Click here to Deep Dream Generator
---
Also Read: The Best Alternatives to Photoshop for Photo Editing
---
Jasper Art
Jasper Art is a tool that offers a unique image generation ai that focuses entirely on imagination. Users will have the opportunity to discover the marvelous art style of Jasper Art. The AI image generator generates digital art in seconds and provides users with an easy-to-understand operation. Users can create extraordinary images immediately by typing text inputs after registering. Also, users can create creative T-shirts with ai generated images. Jasper Art does not offer a free trial and has a monthly fee of $20.00.
Artbreeder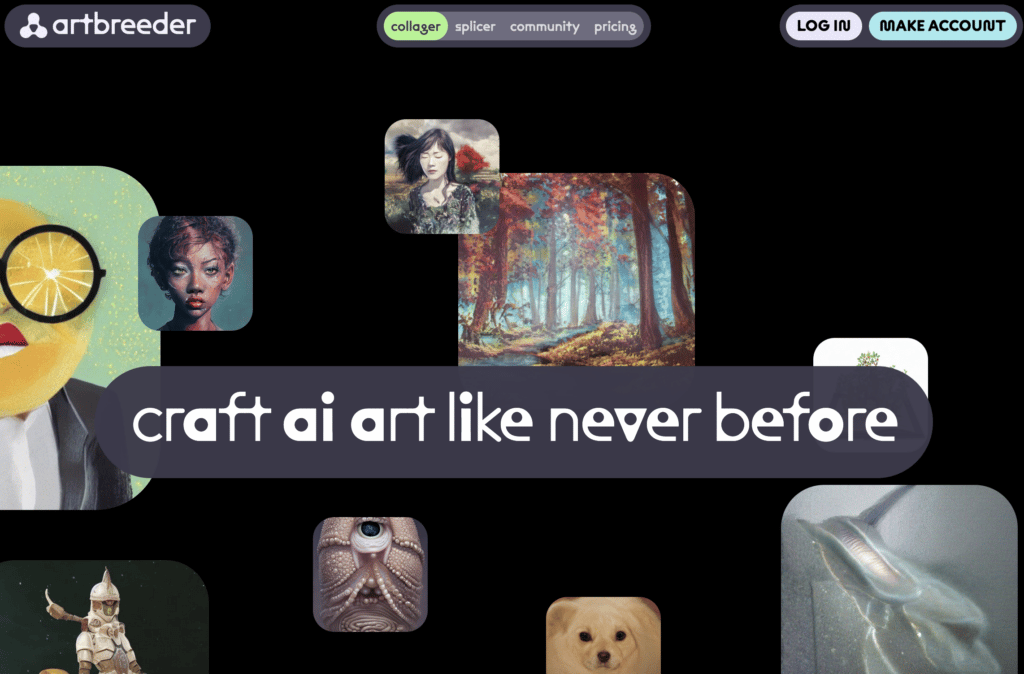 Artbreeder is a free tool that stands out for its image quality enhancement feature and is among the best ai image generators. Users can create anime figures, portraits, landscapes, and many more works of art. Artbreeder has an organized system, makes image management easy, and offers the possibility to store drawings in folders. The AI image generator allows users to create many variations of an image and provides support for JPG and PNG. The full package costs $8.99 for Artbreeder full access.
---
Also Read: The Apps to Add Text to Photos
---
DeepAI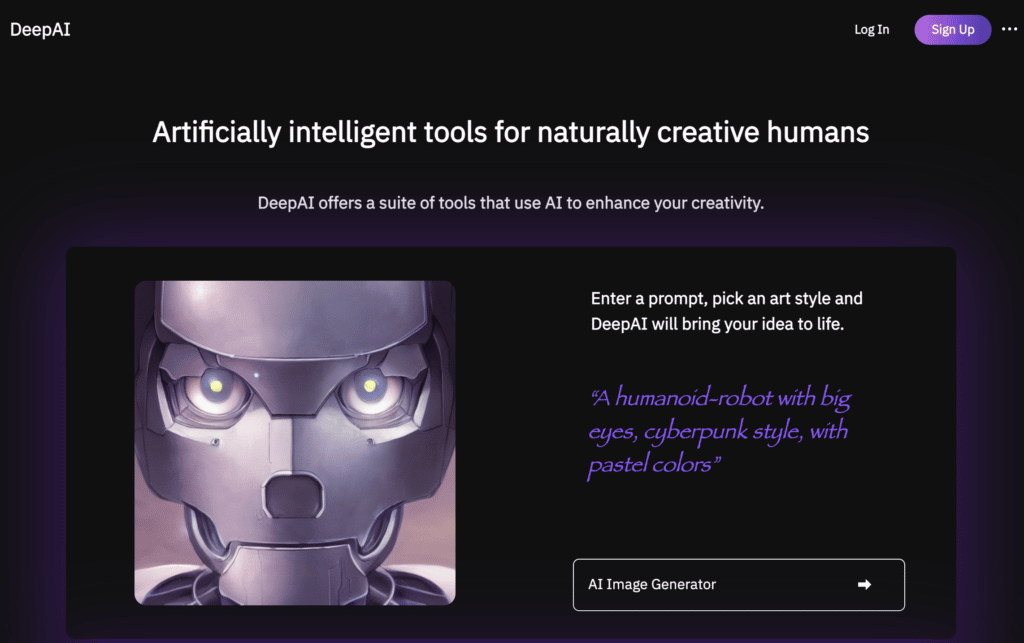 DeepAI is a tool that has been playing an active role in the field of ai photo generation since 2016. DeepAI is free, offers free forever use, and works online. Users will have access to a legendary image generation with DeepAI and can create wonders by using their imaginations. Users can make posters, projects, or t-shirts with ai generated images. Users can create four output images for each prompt in DeepAI.
StarryAI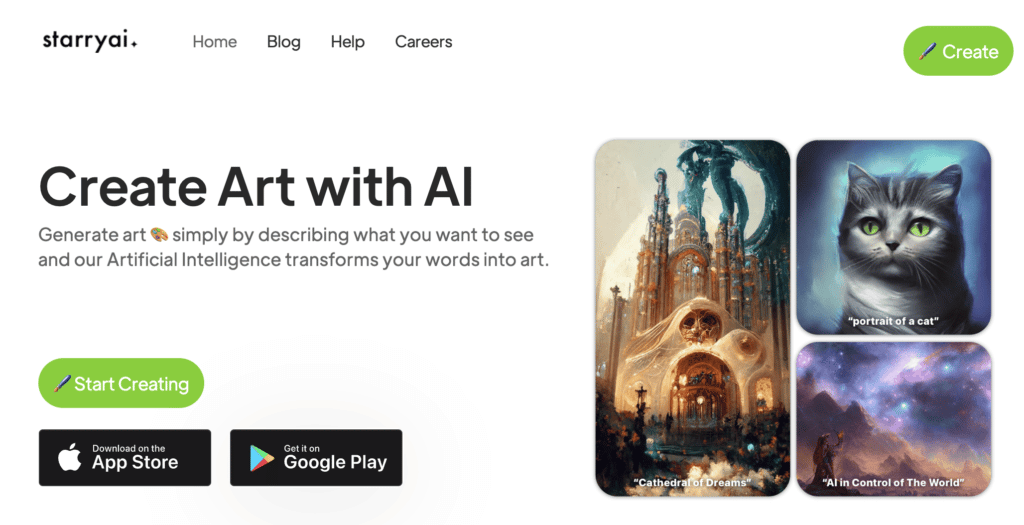 StarryAI is a tool that will interest those interested in NFT art, and it stands out among the best ai image generators. What makes StarryAI different from other tools is that it has apps and offers AI photo generator tools on mobile devices. StarryAI gives ownership of the created images to users and offers a free trial. StarryAI star AI 1 month pro version is $11.99, 40 credits pack is $15.99, and 40 credits premium is $7.99.
---
Also Read: The Best Drawing Apps for Android
Also Read: The Best Drawing Apps for iPad
---
Photosonic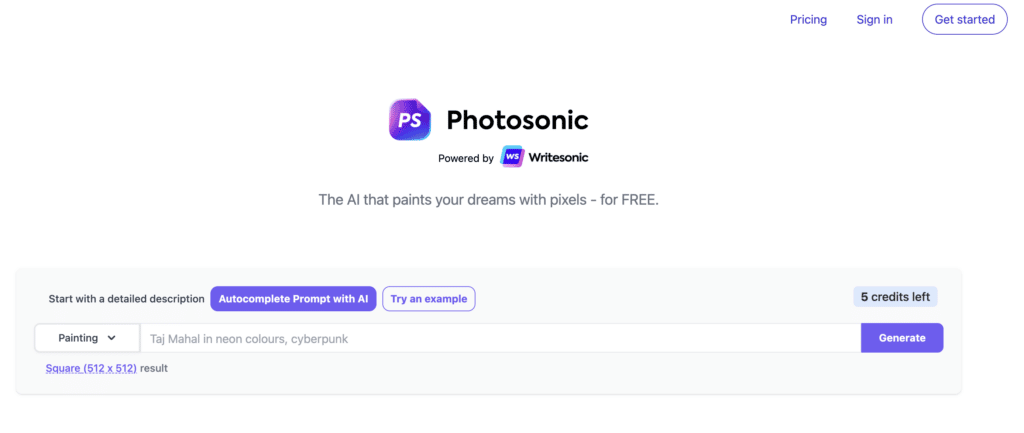 Photosonic is one of the most beautiful and handy ai image generators. Art lovers enter a descriptive text prompt for the digital art they want to create and get unique art for their wishes. Users can find many art styles in Photosonic and they can create photorealistic, cartoonish, and many more different styles of ai images.
Additionally, Photosonic offers the possibility to convert images into tables and has a clear interface. Photosonic provides a free trial and requires registration. Users can get basic access for $10.00 per month and unlimited access for $25.00 per month.
WOMBO Dream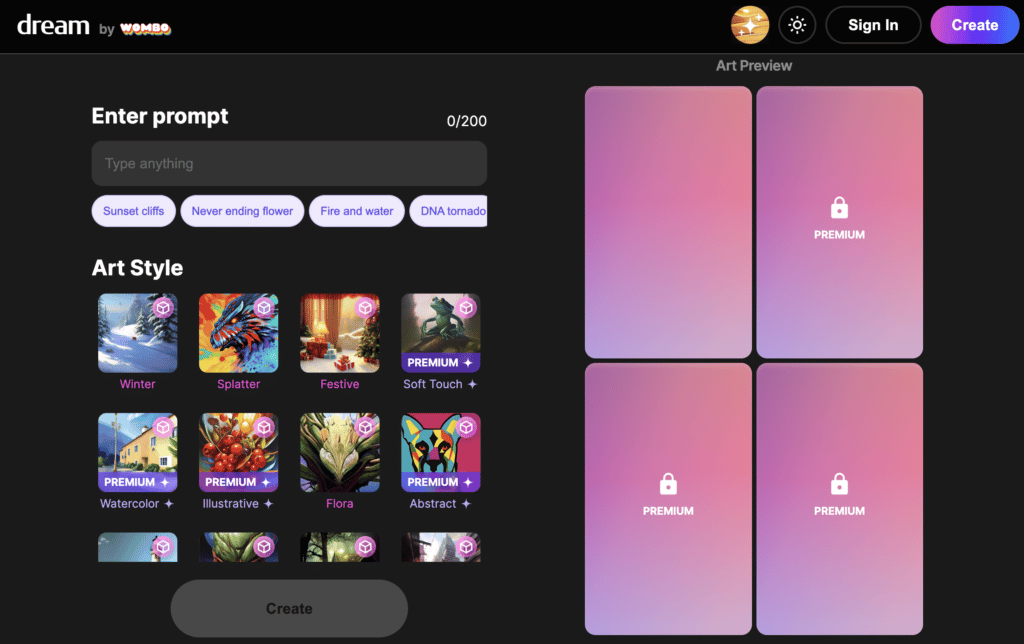 WOMBO Dream is among the successful AI image generators and offers unlimited image generation for free. Users can choose an art style and write a sentence according to their imagination to get awesome ai images. WOMBO Dream allows image upload and is easy to use. Also, WOMBO Dream allows the sale of AI artwork as NFT. WOMBO Dream costs $9.99 monthly, $89.99 annually, and lifetime $169.99.
---
Also Read: The Best Free Photo Editing Apps for Android
---
Stable Diffusion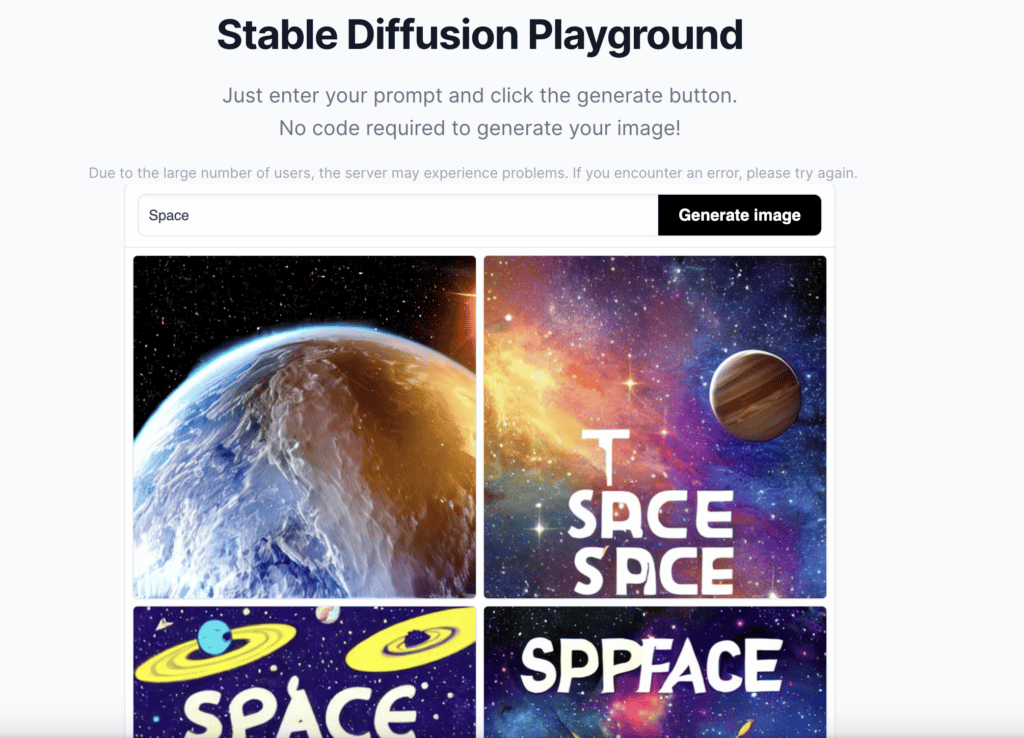 Stable Diffusion is free and among the best ai image generators with the features it offers. Stable Diffusion was developed by an AI company called Stability AI which is fairly new to the market and uses the latest advances in AI technology. Users have free access to commercial and non-commercial use of the tool, and it takes 1-15 minutes to create images in the AI photo generator. Stable Diffusion offers users many free demo versions and features stable text-to-image diffusion.
Click here to Stable Diffusion
---
Also Read: 10 Apps That Turn Pictures into Cartoons
---
Runway ML
Runway ML is a fun and exciting free tool for creating high-quality AI images. The AI image generator has many image styles and uses artificial intelligence for animation creation and video editing. Users can do AI-based background removal and create 3D models with Runway ML. Runway ML features relative motion analysis so users can improve motion graphics. Runway ML starter version is $15.00 per month, the creative version is $35.00, and the plus version is $100.00.
---
Also Read: The Best Photo Editing Apps for iPhone
---
Craiyon
Price: Free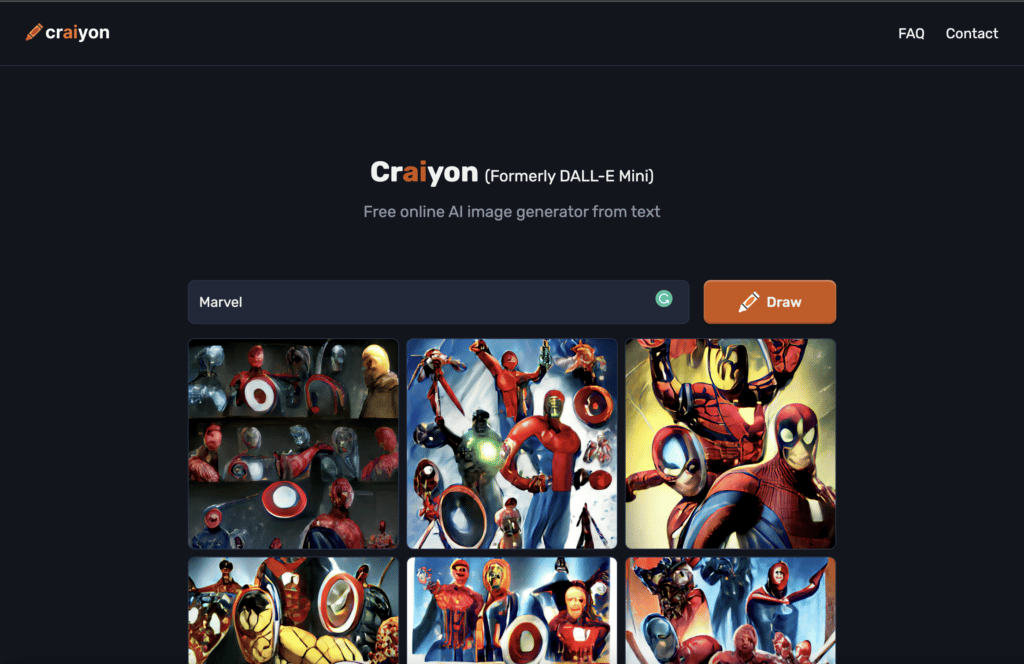 Craiyon, formerly DALL-E mini, is one of the best ai image generators and a free tool developed by researchers at Google and Hugging Face. Craiyon has a successful image generation AI and offers easy use. Users can access relevant AI-generated images by typing in the keywords they want. Also, Crayon does not require registration.
---
Also Read: The Best Avatar Creator Apps
---