It is a known fact that visuals are as important as texts, especially in content marketing. Most of the useful, shareable, quality and fun online content now comes out in the visual format. Infographics, e-books, social media posts and visuals make content much more fun and maximise user interaction. But image & graphic designing is not an easy task. Fortunately, there are many online tools that you can use to create your designs faster and easier.
In today's article, we will share with you the 6 most commonly used online image & graphic design tools. The only thing you should be aware of when using these tools is that you should use royalty-free stock photos. Check out our previous article for the top 10 free stock photo sites you can get help from for your designs.
Let's start!
Canva is one of the most perfect tools that allows you to easily create your designs. With this tool, you can create your own design from scratch or edit the templates that Canva offers. You can enrich your designs with the visuals offered by Canva for 1 dollar.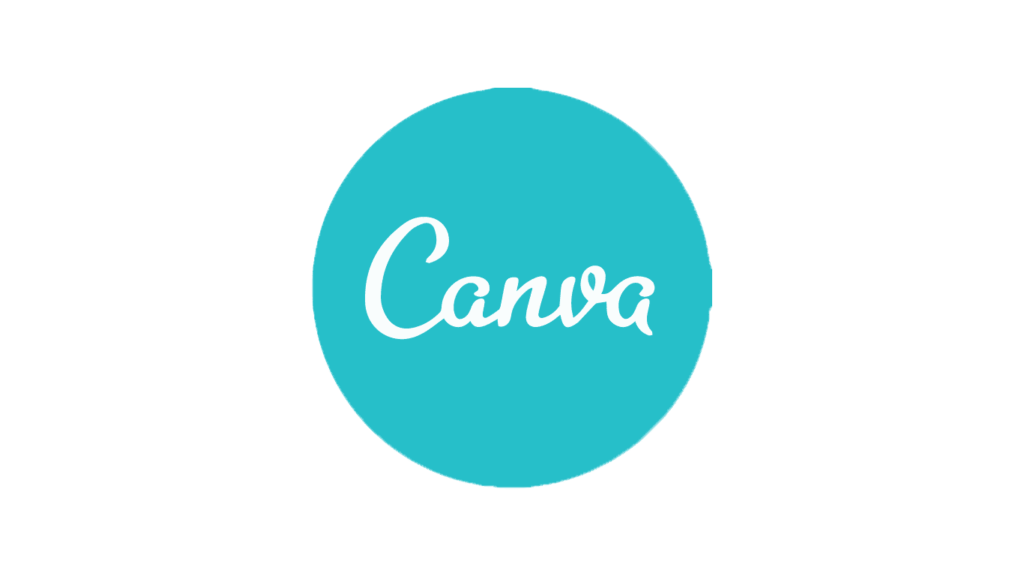 But you can also upload your own images and use them for free. Don't forget to make your images more exciting with the effects Canva offers. If you don't use any premium elements, you can download your design completely free of charge.
You will love Pablo By Buffer, a free visual content creation tool, especially if you create social media posts and blog header images. You can either use one of Pablo's stock photos as a background or upload your own image.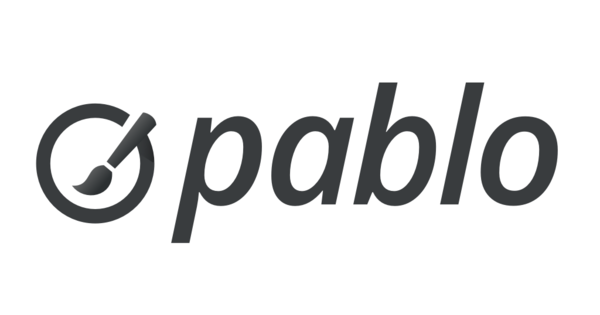 You have 3 size alternatives: the ideal size for Pinterest, ideal size for Instagram and ideal size for Facebook & Twitter. You can also make the image black and white, blur and give a contrasting colour effect.
With Pablo By Buffer, you can also add your logo to your designs. You can easily download or share your designs without any registration or login.
Infographics are very important for content marketing. But their designs sometimes take a lot of time. HubSpot offers a very easy solution for this problem.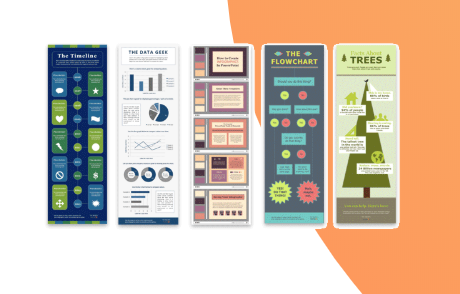 You can easily prepare your infographics in a very short time using HubSpot's free infographic templates.
Our fourth online free image designing tool is Placeit. This tool offers many mock-up templates and it is very easy to use.
You can download your designs in small size (600 – 800 pixels wide) for free. But you need to pay a small amount to download them in medium and large sizes.
Our next suggestion is Venngage. This tool allows you to create much visual content such as infographics, reports, social media images, restaurant menus, blog images, poll images, invitations, free of charge. Premium features are also available.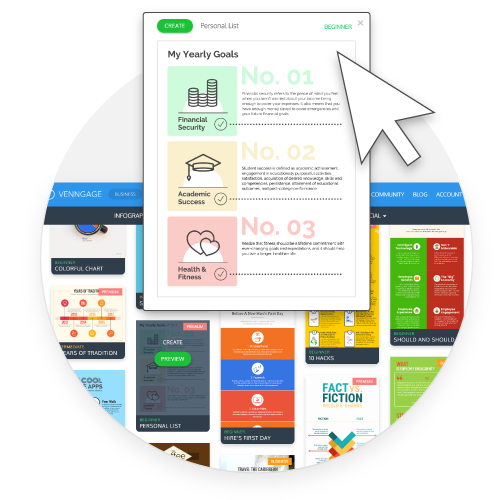 You can also benefit from both paid and free visuals, pictograms, icons, frames and maps to create your content. Once you have completed your work, you can share and publish it for free. However, this tool does not allow you to save to your computer without a premium account.
Our last suggestion is ThingLink. With this tool, you can create interactive visuals that will boost your user engagement. You can link to any place you want on the images you upload. This tool enables you to easily link to your blog posts and external content. You can switch to the paid model for extra features.

In today's article, we talked about online graphic design tools that will help you prepare your visual content more easily. Don't forget to share your suggestions with us! For more blog posts, please visit our website.