Content plays an important role in all areas of marketing. If you want to strengthen your presence in digital and make your voice heard by your target audience, you should definitely pay attention to content marketing. But if you are reading this article, I assume you know how much competition there is in the market and that it is sometimes quite difficult to rank higher in Google SERPs. However, you don't need to worry. Because with Google Discover, it is possible to deliver your content to larger audiences much more easily and quickly.
Google Discover, previously known as Google Feed, shows users content based on their search histories and interests. If you optimize your content, you can reach thousands or even tens of thousands of people in a very short time thanks to Google's this service.
So, how can you optimize your content for Google Discover? In today's article, we will answer this question.
Before we get started, let's take a look at what exactly Google Discover is and why it's so important to marketers.
What is Google Discover?
Discover is a Google service developed to maximize the experience of mobile users. With this service, users can access the content they may be interested in without making a search. How?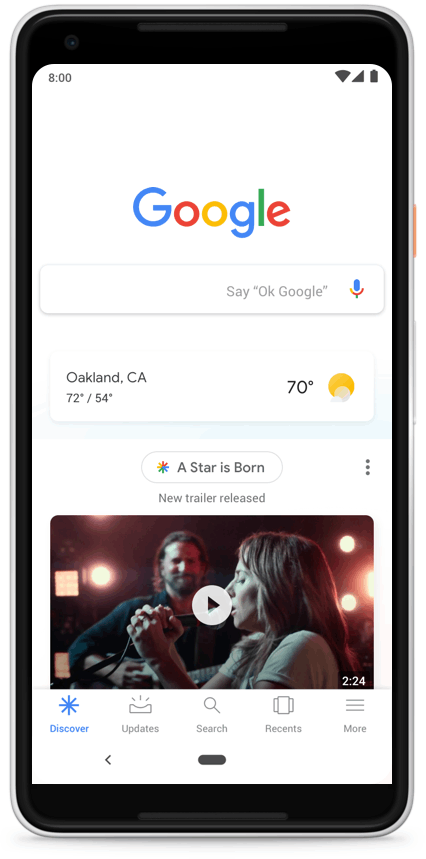 For example, let's say you have made a search about the Star Is Born movie lately. The Discover service will show you the latest developments related to it such as new trailers, without requiring you to make any other search.
Is Google Discover Free?
Yes. Google Discover, which is very user-friendly and makes it easier for websites to be discovered, is free.
Is there a Google Discover App?
Google does not have a separate mobile app for the Discover service. You can access it from Google's main app.
If you are using an Android device, you can view your Discover Feed by visiting Google.com, even if you don't have the app.
Also, on some Android phones, you can view it by swiping the screen to the right while on the home page.
Is Google Discover available on Desktop?
No, this service is only viewable on mobile devices for now.
Now, let's take a look at why marketers, or anyone who has a website and produce content, should care about Google Discover.
Why You Should Care About Google Discover
Google is the most preferred search engine in the world. So much so that, it was visited 80.70B times only in March. This clearly shows us why it is now a requirement for brands to exist in the digital world.
But as we said above, the competition keeps increasing every day making it harder to rank high in search result pages. This is much more difficult for you, especially if you have a new website.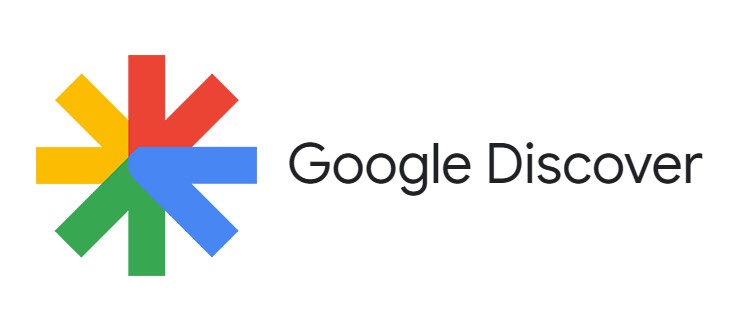 Thanks to Google Discover, you have the opportunity to deliver your content to a larger audience in a shorter time increasing your website visibility and traffic.
How Can You Optimize Your Content For It?
Now it's time for you to optimize your content for Google Discover. First of all, you don't need to sign up to appear in Discover. If your content is high-quality and engaging, providing trust, SEO friendly, and meeting Google News' policies, Google will show it to potential users who might be interested in it.
Here are the main optimizations you need to do to appear in Discover cards.
Mobile Compatibility
In today's world, almost everyone has at least one mobile device. According to Statista, in 2019, 61% of Google searches in the USA were made via mobile devices.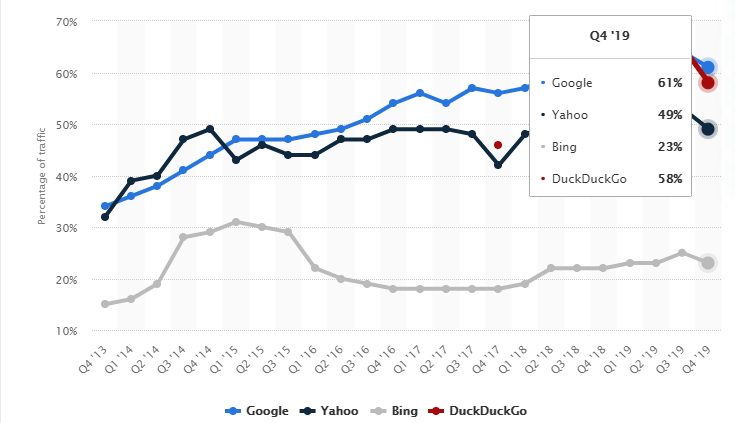 Google is well aware of this and places great emphasis on mobile compatibility. The company will even switch to mobile-first indexing for all websites in September 2020.
If you want your content to appear in Discover Feeds, you must make sure that your website is fully mobile-friendly. There shouldn't be any difference between your website's mobile and desktop versions.
Don't forget to set up Accelerated Mobile Pages (AMP) on your website. Focus on increasing your page speed as much as possible.
Image Quality
The first thing that draws the attention of users is your images. They look at them first, then they read your title and then they decide whether to read your full content. For this reason, make sure to use an attractive image.
Your images should be of high quality. At the same time, their sizes should be small so as not to slow down your page speed. This balance can be difficult to achieve. However, you can try using tools like compressor.io.
Also, don't forget to add alt text to your images.
Video Content
Another thing you need to do to appear in Discover is to use the power of videos. Just like images, videos are also very effective at keeping users on your page. For this reason, from platforms like Youtube, embed videos that are relevant to your content on your website.
Do not forget to share your comments and experiences with us.
Visit our Blog for more.