If you write, draw, shoot videos or publish podcasts, if you're in the world of content marketing, this article is for you! As a content marketer, we are sure that you want to convey your content to larger audiences, whether for entertainment or educational purposes. You also want to monetize your content, don't you? For both of these, you should consider stepping into the world of mobile marketing. Let's look at how you can both spread your content and make money out of it with a mobile application.
Mobile Advertising
Displaying ads on your app is one of the first ways to make money with the mobile app. Because the advertising model is convenient for both you and your users. While your users can access your content for free, you have the opportunity to reach as many users as you can and turn each one into revenue. A small ad slot at the top or bottom within the app can provide a regular revenue source per view for you without adversely affecting user experience.
Video ads can also be a good way to monetize your content with a mobile app when used correctly. Reward ads are mostly used in games. On the other hand, if your content type allows it, there is no rule that says you can't use this method :). Depending on the type of your content, you may offer access to specific content in return for these ads.
The key to achieving advertising revenue is balancing. Remember, the advantage of mobile advertising is that it is convenient for both you and your users. If your users get the impression that they're seeing more ads than content, it means that this balance is broken. If your ads are too frequent, you may lose your users instead of making money.
An additional advantage of mobile advertising is that it can easily be used with other revenue models. You can build your main revenue model on in-app purchases or sponsorship, but still, support additional revenue from advertising.

Find out about mobile advertising more.
In-App Purchases
If you produce really valuable content, you can offer it to people who need it, for a fee. It is possible to use in-app purchases in different ways:
Pay-per-view: You can set up a page in your app to require payment before each view.
Selling content: This time, the user pays once for access to specific content. After that, the user can view as many times as he wants.
Periodic payments: With this method, you can set up subscription systems that cover all or different parts of your application. Only those users with active paid subscriptions can access those sections.
As you can see, the in-app purchase option offers you many different ways to monetize your money with a mobile app. In-app purchase revenue model works well especially for those who create value and/or produce content that is difficult to find elsewhere.
Sponsorships and Advertorial Content
Another content revenue model that has become particularly popular among Vloggers is sponsored content. With this content monetization method, you make a brief introduction of the sponsor and its products in a part of your content. Companies often reach content producers who have formed a specific audience, with such offers themselves. With this method, companies are able to deliver their products to large audiences and help content producers to generate revenue.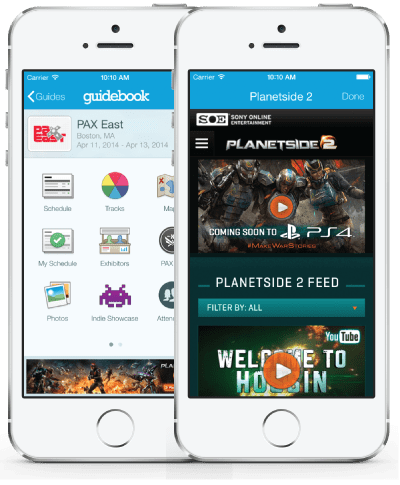 Although the sponsored content method is more suitable for video content, there is an alternative way for Bloggers. If the type of content you produce is written, you can also produce Advertorial content. In this method, companies get in touch with a content producer to write a review letter describing their products. If you have a loyal audience, you can use this power to cooperate with potential sponsors!
We talked about how you can monetize your content with mobile apps. These methods are very useful and popular in the content marketing industry. Let us know if you have any opinions or recommendations, in the comment section below!
Check out our Mobile Marketing Blog for more blog posts like this. You can also check out our Mobile Marketing News page to find out what is happening in the mobile marketing world.