The number of applications in app stores keeps ncreasing. Research shows that as of 2019, the total number of applications in widely used application stores such as Google Play Store and The App Store is more than 4 million already. Therefore, the competition in the mobile ecosystem is becoming more and more intense.

From this point, brands aiming to stand out from the competition by differentiating in the mobile world should not forget to consider certain points when it comes to their mobile applications, and the most important ones are the app names and icons that shape the first impression on users.

Selection of the app name and app icon is highly critical, as they determine whether users will download it. So, what are the points you should consider while choosing your app name and app icon?

App Name: First Step Of Your Mobile App ID
Here are the common features that stand out when we look at the names of successful mobile applications that have taken their place in the sector.

Relevancy
First of all, the name of your application must match the corporate identity of your business. In order to ensure that your brand is perceived as a whole, you must ensure the harmony between your app name and your content. For example, having an official application with a fun name can cause confusion to users.

You should see the content and functions of your application as decisive factors in app name selection. The name of your application should be related to the functions it offers. If you determine the most important feature that your application offers to users, your name selection will be easier. This allows users to get an idea of ​​your application as soon as they read your application name.

On the other hand, it is useful not to ignore the interests and habits of your target audience in line with the sector in which you operate.

Simplicity
The longer and more complex the name of an application is, the more difficult it will be for mobile users to remember. In this sense, an easy and simple application name can be highly memorable.

A simple name consisting of keywords selected in accordance with the function of the application can be easily stored in the users' memory and help your app store optimization.

In addition, the number of characters in your app name is very important. While you have a limit of 30 characters on Apple's App Store, the limit is set to 50 characters on the Google Play Store. Therefore, keeping the application name as short and concise as possible gives you an advantage.

Uniqueness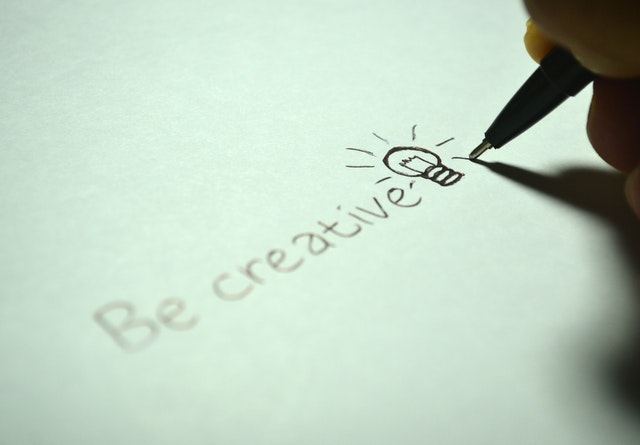 Mobile users searching in app stores face a list of results. At this point, in order for your application to be preferred by them, you need to be different from other applications that have similar functions.

Finding a different and creative name that is not similar to the other apps can be one of the most important steps that shape the future of your app. In order to strengthen your app store optimization, you need to pick something unique.

As a result; we can say that a simple name that is relevant to the functions of your application, which complies with the rules of the application stores and differentiates from its competitors will be the best choice.

Now, let's take a look at what you should take into consideration while creating your app icon.

App Icon: The Face Of Your Mobile Application
The next stop on your way to branding your mobile application should be your icon design. And here are some points you should consider while creating your app icon:

Simplicity
Simplicity is also very important while creating your app icon. You should choose an icon that is not eye-straining

In addition, an icon displaying the functionality of your application will have a positive impact on users. For example, a chat application's logo may contain a phone or chat bubble.

You should also know that the logos shouldn't not contain any additional words other than the first letter of your application. Similarly, you shouldn't use photographs in your app icon.
Of course, another important point in app icon design is the colour selection. You should make sure that your application icon includes as few colours as possible. You should avoid using two or more than three colour tones, as a logo with different and irrelevant shades can cause a highly complex look.

Compatibility
When designing your application logo, you should pay attention that the logo adapts to every condition. With a logo designed to adapt to different sizes, you can get a smooth and trouble-free appearance on each platform.

Here are the best icon sizes for the Google Play Store:

Source: https://material.io/design/iconography/#icon-treatments

And here are the best icon sizes for the App Store:

Source:https://developer.apple.com/design/human-interface-guidelines/ios/overview/themes/
On the other hand, you should choose the colours of your icon to match various backgrounds. For example, an icon can look very glamorous on a white background, but eye-straining on a black background. You should create it by taking precautions against any situation.

Uniqueness
Uniqueness is also very crucial while designing you app icon. You want your app icon to draw the attention of users on itself right? So, pick something unique, not an ordinary one.

If you're not a developer with experienced design skills, you can ask someone with talents to do it for you.

We shared with you the best practices for choosing the perfect app name and app icon. Don't forget that these items are very important for your app store optimization. If you're not sure whether your app name and icon are perfect, performing an a&b test will help you a lot.

Before we finish, we would like to announce that Mobile Marketing Reads is now among the top mobile marketing blogs in the industry. ?

Keep following us for the latest mobile marketing blog posts and news to keep up with the world of mobile marketing!