The importance of mobile and the popularity of mobile devices are increasing day by day. As you know, Google introduced Mobile-First Indexing (MFI) to us for the first time in November 2016 and announced that Mobile Friendliness is an important part of Search Engine Optimization. According to the blog post shared by the tech giant recently, Google will switch to mobile-first indexing for all websites starting from September 2020.
It is possible to say that you are probably viewing this article on your mobile device right now. So much so that 53.3% of the web traffic comes from mobile phones, according to the Digital 2020 Global Overview Report prepared by We Are Social and Hootsuite.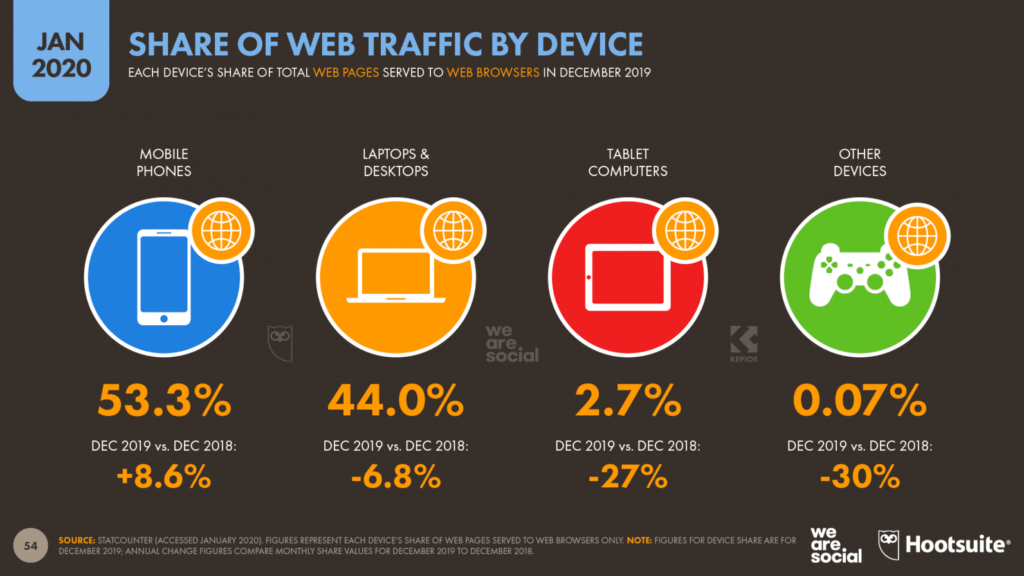 In fact, this briefly summarizes why technology giants like Google focus on mobile.

The most popular search engine Google launched Mobile-First Indexing for the first time in 2016. After a 1.5-year testing period, the company began rolling out MFI in 2018.

According to Google analysis, most (70%) of the sites shown in search results are already included in the mobile-first indexing system. If you want to check if your website is included in this system, you can head to Search Console.

We strongly recommend you to optimize your website to be fully mobile-friendly by September 2020. Remember, you need to offer your users a flawless experience both on desktop and mobile. This is what Google wants. Otherwise, the visibility of your website on the search results pages will decrease with great acceleration.

If you want to get your website ready for mobile-first indexing, you can check out Google's Mobile-First Indexing Best Practices guide.
Don't forget to share your comments with us and visit our Mobile Marketing Blog for more!