Telegram app is very popular nowadays. Most people who use social media and messaging apps say that Facebook doesn't care enough about user security. As a result, many WhatsApp users started using Telegram and even Facebook and Instagram pages that have large audiences started to invite their followers to their Telegram groups. So, what exactly is this app that we have started to hear a lot lately? What features does it offer? How can you use it? We have brought together the answers to all these questions for you.
What is Telegram?
As we mentioned above, Facebook has been receiving heavy criticism about user security in recent years. Especially Analytica scandal broke the trust of users in Facebook and most of them started using Telegram instead, which is now defined as the most reliable messaging app.
In fact, Telegram was developed and published by Pavel Duvol in 2013, exactly 7 years ago. The biggest feature that distinguishes this application, which can be used on smartphones, tablets and desktop, from its competitors like WhatsApp is its powerful and advanced security system.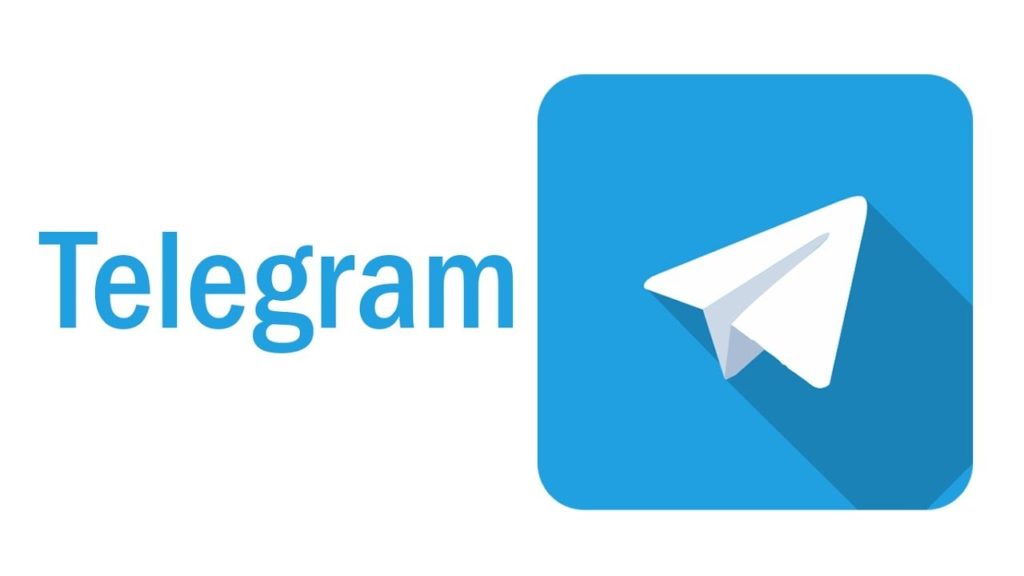 Let's take a look at the main features of Telegram.
Advanced security and user privacy.
Thanks to its cloud-based system, unlike WhatsApp, you can sign in with your desktop device, smartphone and tablet at the same time.
You can make high-quality video and voice calls.
You can create groups of up to 200,000 people and share your messages with them in just seconds.
You can easily share your high-sized files with other users without a limitation.
If a user takes a screenshot while talking to you, Telegram sends you a notification. Thus, you can be informed if your conversations are shared with others without your permission.
If you want, the messages you send will self-destruct themselves after a period of time you set.
You can encrypt your messages.
We've talked about what Telegram is and the main features it offers. Now let's take a look at how you can use it. 
How To Use The Telegram App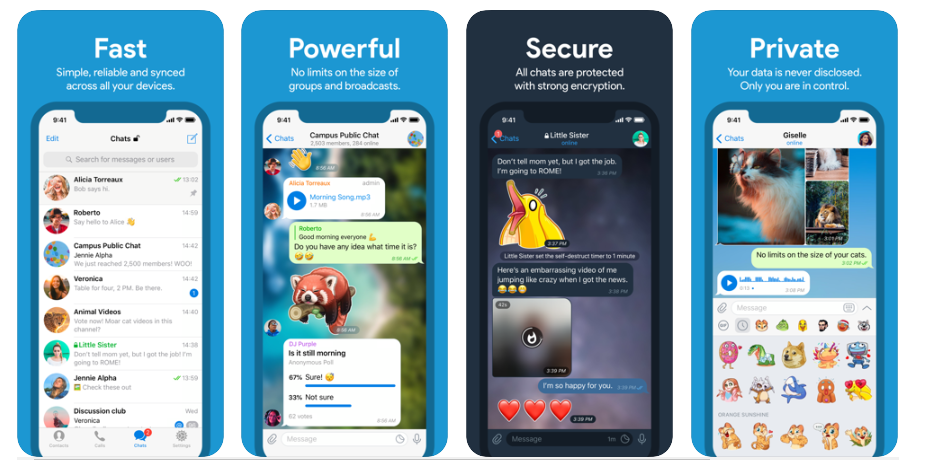 The Telegram app is very easy to use. Here are the steps you need to follow:
Download the app from the Google Play Store, App Store or Microsoft Store.
Open the app and enter your phone number.
Telegram will send a confirmation code to your phone. Enter this code.
Now it's time to edit your profile. Enter your name and surname. Add a profile picture if you want.
You are ready to use the app. Press the menu button. Search for other users or groups to start a conversation. You can also create your own group if you want.
That's it! Now you have all the information you need to use Telegram.
Don't forget to share your comments with us and visit our Mobile Marketing Blog.
Stay Safe!