Popular messaging app Telegram has released an update with brand new features including auto-delete option for all chats, Broadcast Groups with unlimited group members, expiring invite links and more.
After WhatsApp's controversial privacy policy which was delayed to May 15, a remarkable amount of users moved to WhatsApp alternative apps such as Signal and Telegram due to privacy concerns.
---
Also Read: This is what will happen if you don't accept WhatsApp's privacy policy before May 15th
---
Telegram has released a blog post introducing the new features that will be added to the app with its latest update.
Auto-delete option for all chats
Since 2013, Telegram users have been able to use the auto-delete feature for messages in Secret Chat. The company has now expanded the feature enabling its users to set a 24 hour or 7 days self-destruct timer for messages in all chats.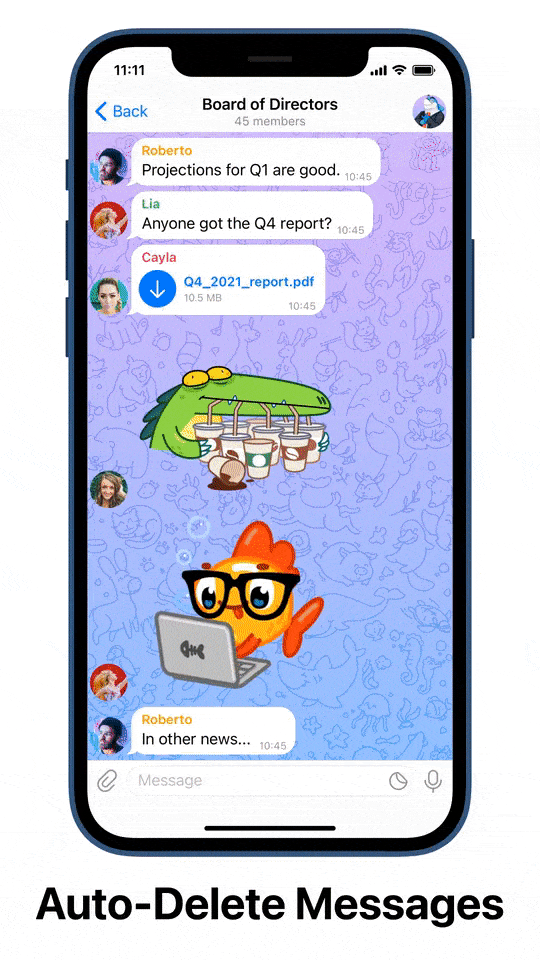 Note that the feature won't be able to delete your messages before you set the timer. In addition, in groups and channels, only admins will be able to set the timer.
Whatsapp introduced disappearing messages in November 2020 and Signal has had it since 2016.
Expiring invite links and QR codes
Telegram users were already able to share invitation links to bring others to their groups and channels. With the new update, they can now modify their invite links by setting a time and/or number of uses limit. In addition, they can also convert their invitation links to QR codes.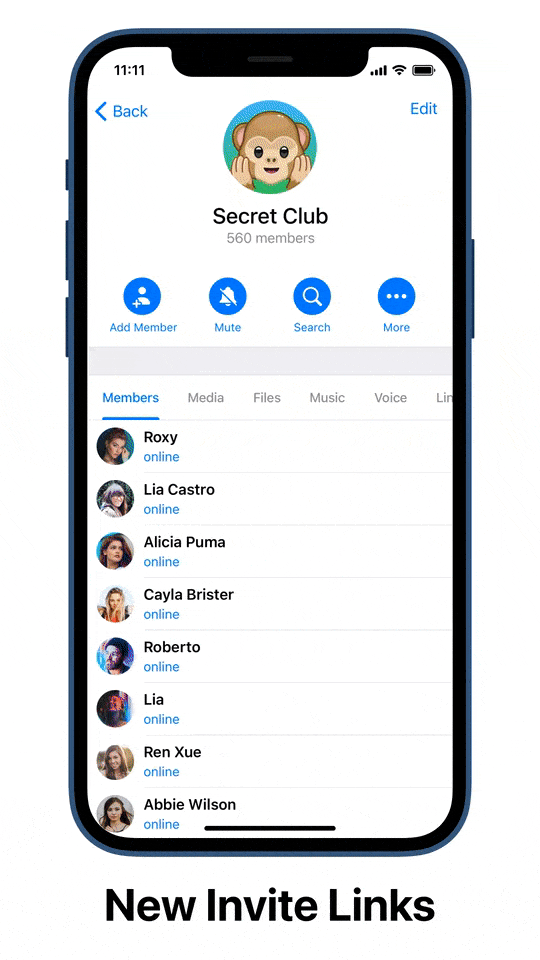 Clubhouse-like Broadcast Groups with unlimited members
Telegram groups can have up to 200.000 group members and this limit makes it difficult for big groups to become bigger.
With the Telegram's new update, Telegram groups that are close to this limit are now able to convert their groups into Clubhouse-like voice-based Broadcast Groups. However, in Broadcast Groups, only group admins will be able to send messages.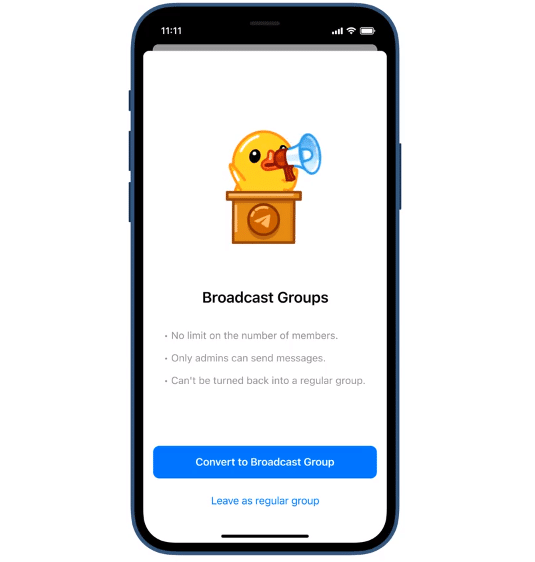 ---
April 27, 2021 UPDATE: Telegram users can now schedule voice chats
---
As well as auto-delete messages, Broadcast groups and expiring invite links, Telegram also introduced new home screen widgets, animated emojis, improved reporting system and chat import. 
What do you think?