One of the most used features of WhatsApp users is undoubtedly Whatsapp Groups. However, these groups may not be as secure as we think, because Google indexed the WhatsApp Group links, making them very easily accessible to other users. 470K Whatsapp groups were affected by the vulnerability and made available on search result pages and users are now searching for alternative messaging apps.
More than 300 million users actively use WhatsApp every day. One of the most preferred features in the application is, without doubt, Whatsapp Groups. Thanks to these groups, multiple users can communicate in a single place. However, recent reports shared by security companies and posts by WhatsApp users show that these groups may not be as secure as we think.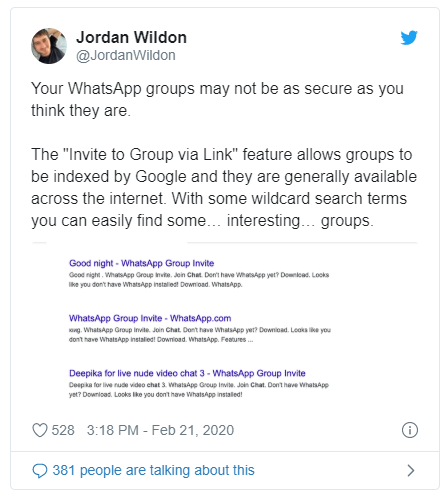 Recently, Jordan Wildon shared a tweet about the vulnerability in WhatsApp.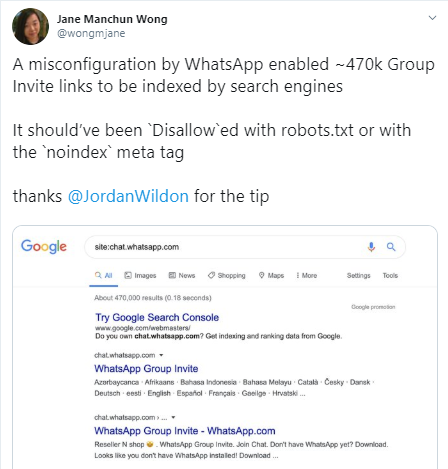 Replying to Wildon's tweet, Jane Wanchun Mong later shared a screenshot that proved the vulnerability and said 470K groups were affected by the problem.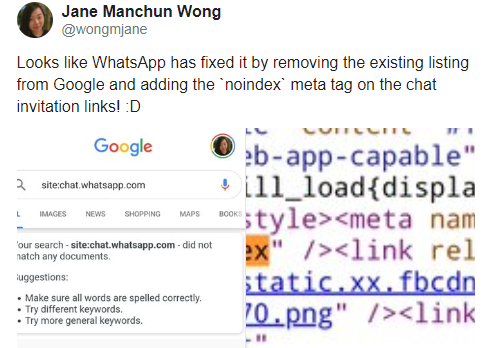 Then, tweeting again, Wong said that WhatsApp solved the indexing problem. However, WhatsApp hasn't made any comments on the issue.
What do you think about WhatsApp's vulnerability?
For more, visit Mobile Marketing News.