In the Android version of Twitter, one of the popular social media platforms, a vulnerability has been detected that threatens users' security.  If you're using Twitter on an Android device, you should update your app immediately. But why?

A new vulnerability has been discovered on Twitter that threatens Android users. The vulnerability basically allows hackers to easily hack an account, to send DM (Direct Message) to other accounts and to grant access to private information. All they need to do to hack an account is to add malicious codes to restricted areas on Twitter. That's all!

Twitter said that no user has been affected because of the vulnerability and all necessary precautions were taken to prevent it.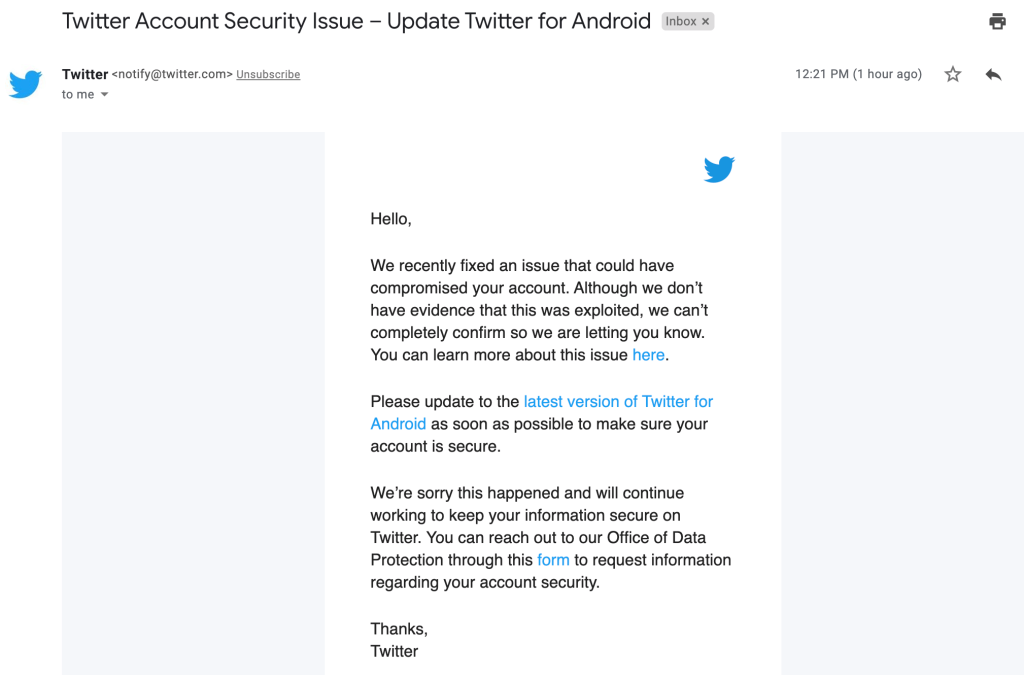 The company has warned users about the security issue sending them emails and has posted a warning text on its official blog. According to these warnings, if you have an Android device, you need to update your app to avoid being affected by the daily vulnerability.