Hello everyone, I'm Maya. As MMR, we continue to introduce the favourite apps of Android and iOS users to you on our Hot Apps page and today's category is 'Shopping'. In this category, we previously talked about Chewy, Auto Trader, Ulta Beauty, Poshmark and today's guest is Depop – Buy & Sell Fashion, which is now one of the most popular shopping apps for iOS. Let's start!
What is Depop?
Due to COVID-19, we should stay at home unless it's absolutely necessary. Nevertheless, shopping apps allow us to shop and meet our needs regardless of location and time, and Depop is now one of the most popular iOS apps used for this purpose.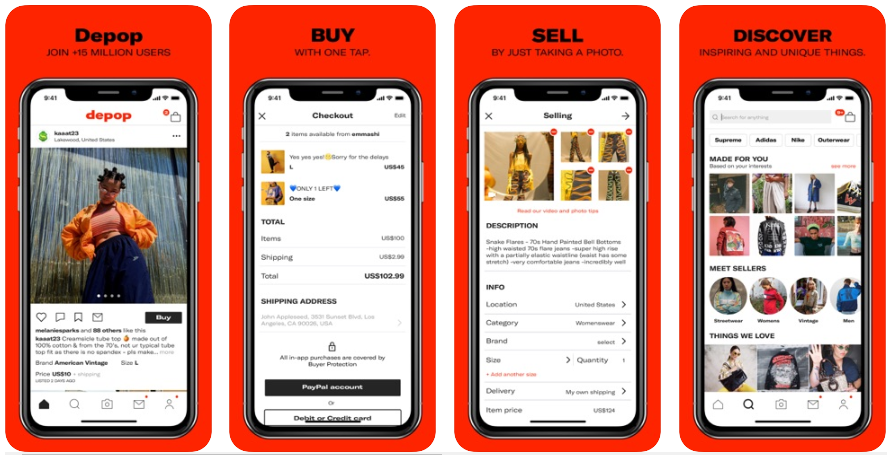 With the Depop app, more than 15 million users are already buying with one tap, selling by just taking a photo and discovering inspiring and unique things. The app includes many famous shop brands like Adidas, Nike, Polo, Vans, Yeezy, Supreme, Champion and more.

Is Depop app free? Well, Depop charges %10 rate fee on every item you sell and you get the rest. The payment system is also very effortless, you can connect your PayPal account to receive and make payments.

Depop has a Youtube channel where they actively share videos. It also has a series called Here I Am which focuses on the stories of some Depop sellers. Here is an example:
Now, let's move on to its App Store rankings.
Depop – App Store Rankings
Below, you can view the App Store rankings of the Depop app for June 9, 2020.

The best iOS shopping app of the day, Depop, is currently;
The #6 in the Shopping and #34 in the Overall category in the United Kingdom,
The #21 in the Shopping and #186 in the Overall category in Canada.
The #22 in the Shopping and #99 in the Overall category in Australia,
The #22 in the Shopping and #221 in the Overall category in the United States.
Now let's check out what iOS users saying about the Depop app.
Depop App Store Ratings & Reviews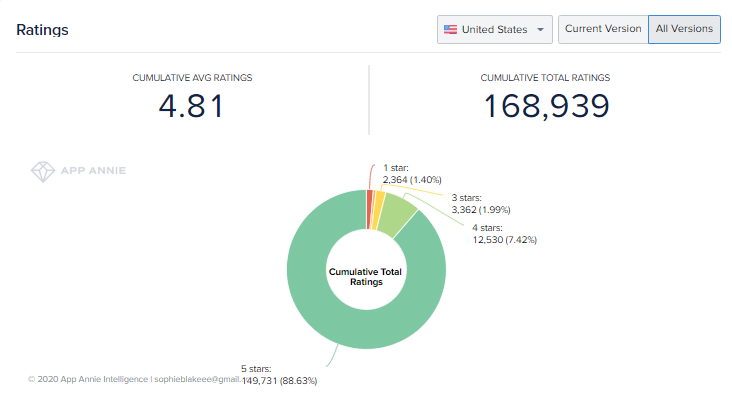 As of June 10th, Depop has 168,939 app reviews on the App Store and the average rating is 4.81 out of 5.
Depop – App Requirements
To download and use the current version (2.99) of Depop, you need iOS 11 or later and 224.1MB free storage on your device. You can use it in English, French, German and Italian.
How To Download Depop
If you want to download Depop from the App Store, all you need is to click here. 
You want to get more info about Depop? Visit Depop.com
We're looking forward to hearing your experiences if you have used this shopping app before! Don't forget to visit Hot Apps for more.