"Until one has loved an animal, a part of one's soul remains unawakened." Anatole France said. As a pet owner, I highly agree with this quote. 🙂 However, sometimes getting pet foods and supplies might be a difficult task for me, and I believe it is for many pet lovers. But today's best Android shopping app, Chewy, turns this task into something very easy.
Let's get started and get to know Chewy – Pet Lovers Shop in detail!
Chewy – Where Pet Lovers Shop
Nowadays, Chewy is one of the most popular Android apps in the Shopping category, with more than 5 million app installs.
Here is a quick video:
In fact, Chewy is an online retail company serving pet foods and pet-related products. The company also has a mobile app which provides the same features as the website does.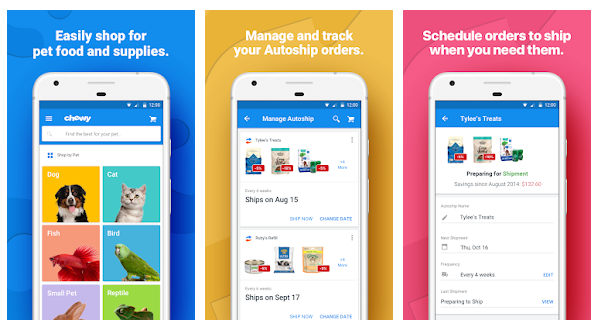 With the Chewy app, you can easily shop for your pet from more than 1000 brands. If there are products that you buy on a regular basis, you will love the Autoship feature. The Chewy app also provides free 1–2 day shipping for orders over $49. Also, if you have any question, you can easily contact their 24/7 pet experts.
Amazing, right? Now let's see how the Chewy app is doing on the Play Store.
App Store Rankings Of Chewy
As od June 17, 2020, the Chewy app ranks #16 in the US – Top Free / Shopping category, according to SensorTower.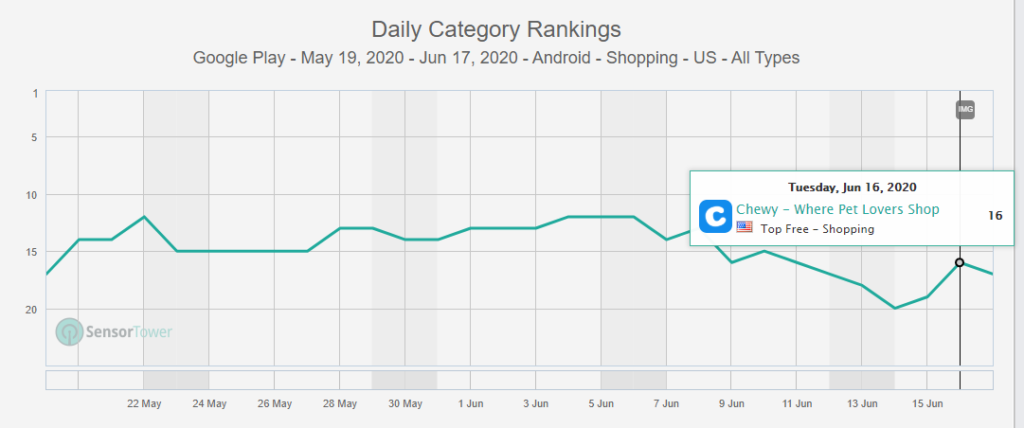 App Ratings & Reviews
Presently, the Chewy app has 34,861 app ratings on the Google Play Store.

The average app rating is 4.7 out of 5. Congratulations!
App Requirements
The current version of Chewy is 2.22.10. To download it, you need Android 5.0 or later.
The app size is 12 MB.
Here are the app permissions the best Android app of the day requires: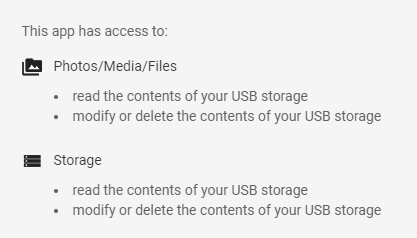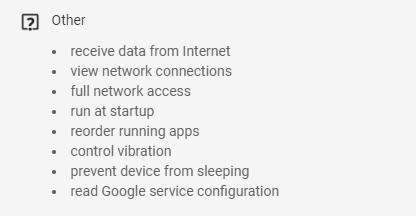 Get Chewy On Google Play
All you need is to click here to download the Chewy app from the Google Play Store. 
You can visit Chewy.com for further information.
Have you used Chewy before? How was your experience? Don't forget to leave your comments and visit our Hot Apps page for the best Android apps and best iOS apps in the industry!