Millions of people now work from home because of the Coronavirus Pandemic. As a result, smartphone users began searching for video conferencing apps for business communication. Today, we're going to talk about one of these apps: Google Hangouts Meet.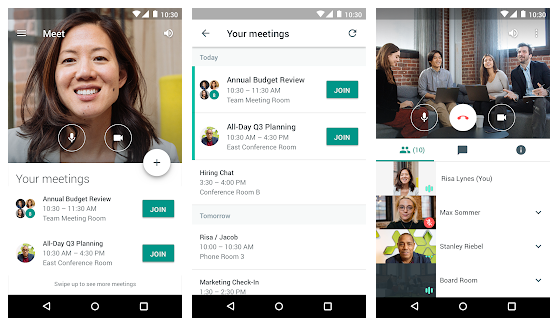 Let's get started and take a detailed look at Hangouts Meet, the best Android video conferencing app of the day.
What is Google Hangouts Meet?
Hangouts Meet is Google's popular online video conference service. You can easily use this service on your computer and mobile devices.
The fact that employees started working from home due to Coronavirus Pandemic has maximized the need for video conferencing apps and services. Google Hangouts Meet is one of the services that offer the best solutions to this need.
Google Hangouts Meet is very popular these days, especially on the Android platform. Downloaded by more than 10 million Android users, it is one of the most trending Business apps thanks to its simple and high-quality video call experience.
So, what kind of features does Hangouts Meet offer? Here are the main ones:
Up to 250 participants have the chance to join high-quality video and voice calls.
The only thing users need to attend meetings is an invitation link.
The app also features Real-Time captions, powered by Google.
Easy meeting scheduling thanks to its Calendar integration.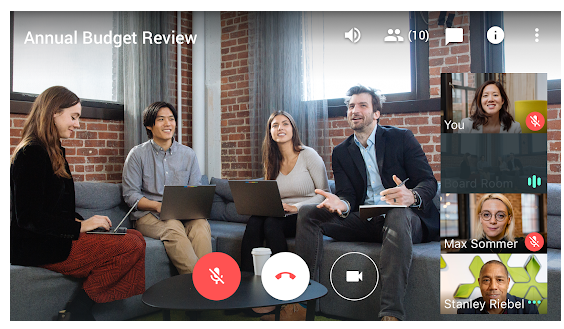 Now that we -briefly talked about what this video conferencing app is, it's time for its Google Play Store rankings!
App Rankings
Here are the top Google Play Store rankings of Hangouts Meet, according to AppBrain.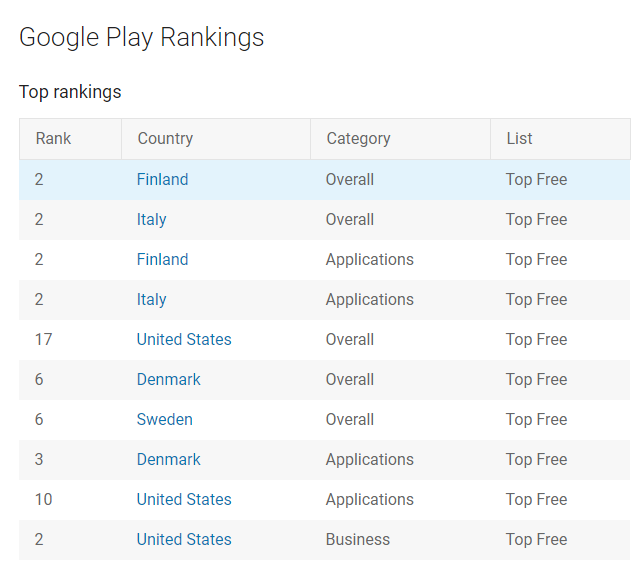 By looking at these figures, we can say that Hangouts Meet is quite trending in Italy, Finland, the United States, Denmark and Sweden.
So, what Android users think about Hangouts Meet?
Hangouts Meet App Reviews & Ratings
As of 25 March, the conferencing app has 13,949 reviews on the Android market.

The average app rating is 3.8 out of 5.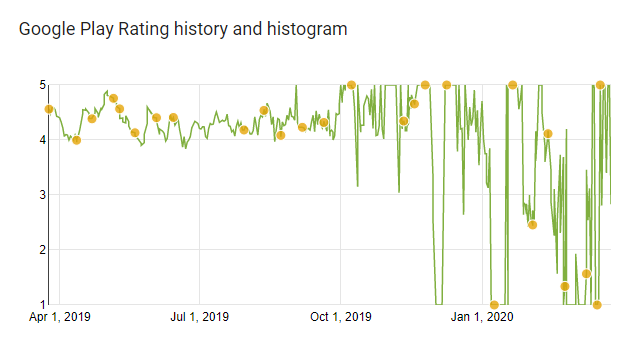 However, the irregularity in the app ratings is quite obvious.
As we mentioned in our previous article, some users these days are making negative comments due to malicious purposes, especially targeting applications in the Business and Education categories. This may be the reason for this irregularity. To learn more, check out How Coronavirus Affect App Ratings & Reviews.
Android System Requirements
You need Android 5.0 and up to download the current version (39.0.301466166) of Google Hangouts Meet.
The size of the app varies by device.
Download Hangouts Meet From Google Play Store
You can easily download the best Android video conferencing application of the day from the Google Play Store.
Click here to get detailed information about the service from Google.
If you have used this application before, your comments are welcome!
Visit Hot Apps for more app reviews like this.