COVID-19 pandemic keeps spreading and shaping our lives. Millions of people now work from home, and due to lockdowns, many of us are no longer able to meet our family and friends as before. As a result, the demand for video conferencing apps like Zoom Cloud Meeting, Hangouts Meet and Houseparty is higher than ever.
The mobile app market is undoubtedly one of the most affected markets by the Coronavirus pandemic. There have been many changes in this market for the past few months, as people staying in their homes often prefer mobile apps for both business-related reasons and to entertain themselves.
Mobile data and analytics platform AppAnnie reviewed top video conferencing apps such as Skype, Hangouts Meet, Zoom Cloud Meetings, Houseparty and Microsoft Teams, and released new data shedding light on the change in the use of these apps during Coronavirus lockdowns.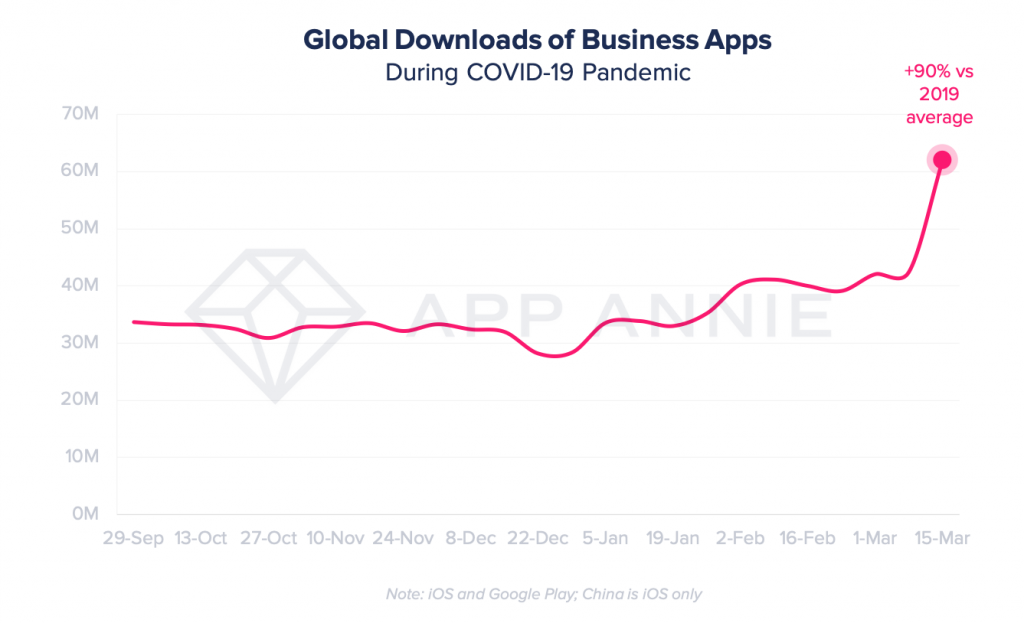 According to the report, global downloads of business apps increased by 90%, compared to December 2019. The weekly downloads of business apps on the Google Play Store and App Store were 33.3 million in October 2019 and rose to 80 million in April 2020.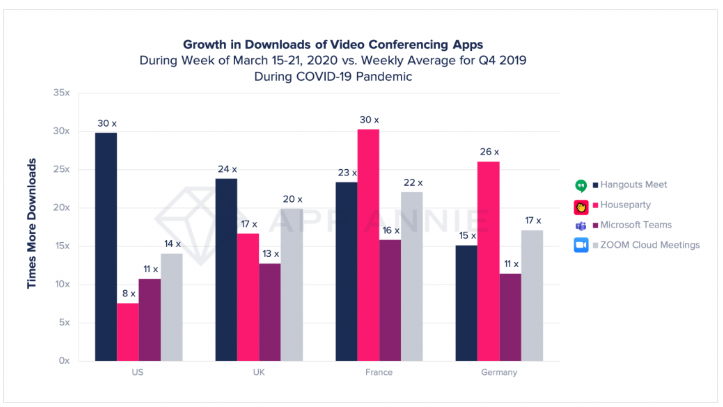 During March 15-21, Hangouts Meet was downloaded 30 times more in the US, 24 times more in the United Kingdom, 23 times more in France, and 15 times more in Germany.
In the same week, Microsoft Teams was downloaded 11 times more in the US, 13 times more in the UK, 16 times more in France and 11 times more in Germany.
Again in the same week, Zoom Cloud Meetings was downloaded 14 times more in the US, 20 times more in the UK, 22 times more in France and 17 times more in Germany.
In addition to these business apps, there was a great increase in the downloads of the social networking app Houseparty. Apart from the data above, the app was downloaded 423 times more in Italy and 2360 times more in Spain, during the same week.
Do not forget to share your comments with us and check out our other mobile marketing news.